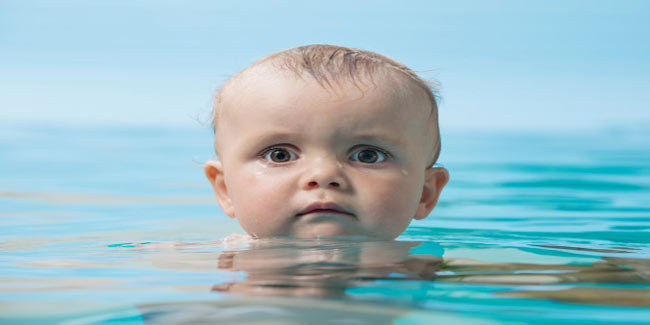 Your swim could turn into a horror story in more than one ways. Apart from drowning there are more deadly and important things that should concern you about a swim or a hot tub.
When you sit back in your hot tub or take a plunge to beat the summer heat in the pool, do you imagine bad things happening to you? We are guessing not, it could only be relaxing isn't it? But we have other news for you.


In what way can something go wrong in the pool or a bath tub? Well, for starters you could drown! In a bath tub you could drown too (remember horror flicks?), but set all that aside for now. There are pressing matters in hand that need to be addressed and those that need to be taken care of. In fact the truth is that there are more terrifying things that could be lurking around in your pool and your hot tub. Things that could turn your relaxing bath time into something dangerous and more threatening! Here are four such things that you should be worried about when you are walking into a pool or lying horizontal in your bath tub. Feel the goose bumps yet?
Also read : Get healthier with swimming
Amoeba to Eat your Brain
Naegleria fowleri is an amoeba which loves heat and is usually not the sort that would want to harm your hot tub time. But once the amoeba gets into your nose, it becomes life threatening. This little devil will attach to one of your nerves that would take smell signals to the brain. Then the amoeba would reproduce, thus swelling your brain and infecting it. This as you can imagine could be fatal. Infections are rather rare, though they happen to occur mainly during the summers. It occurs when it is too hot for prolonged period of time and this result in higher water temperatures and lower water levels. Symptoms could include, stiff neck, confusion, seizures, and hallucinations.
The Attack of E. coli
Here is something else to worry about. Researchers have found 58 percent of the pool filter samples to be positive for E. coli. E. coli is a bacterium which is normally found in human gut and even feces. It is important to make sure that the chlorine levels and the pH balance is good. This is because the wrong levels of chlorine and pH balance would make for the perfect condition for bacteria to grow. The symptoms would include, nausea, vomiting, bloody diarrhea, and stomach cramps. At times in extreme cases, it could cause your kidney to fail, or even death.





When lightning strikes
We have heard the warnings about staying away from pools during a storm, but who cares! Well, you should start caring, starting now. Being struck by lightning in the pool is a danger which is real; it could happen by all means. Lightning when it strikes water which is a conductor of electricity tends to strike the highest point around. In a pool the highest point is you. Even if by chance you do not get struck, the lightning current would spread out and travel up to 20 feet before dissipating. This means that lightning will get you by all means, will chase you like the ghost of Eddie until you get struck. Swim in the rain anybody?
Also read : Worried about Swimmer's Hair? Swim Away with Glee, we Say!
Secondary drowning
Here is another risk that you run when trying taking a swim or cooling off in a pool. The surprising fact is that you could drown even after you are out of the water! Also known as dry drowning, secondary drowning is something that happens when you breathe in small amounts of water when you experience a near drowning experience. When this happens the muscles in your body triggers the airway to spasm which would make it quite difficult for you to breathe. Finally it will end with pulmonary edema, or the swelling of your lungs.
So, be very careful!

Due to these reasons you are asked to make sure that you enter a clean pool and if you are in a hot tub then pray for no unnatural occurrences. Whatever the case, first you should learn to swim!

Image Courtesy: gettyimages.in

Read more articles on Healthy Living
For more such stories, Download Onlymyhealth app