Exercising during pregnancy offers many health benefits including better cardiovascular fitness, weight control and enhanced mood. It has thus been recommended for years along with low-moderate intensity activities. If your doctor permits, you may also do vigorous activities including jogging, but there are still precautions that must be taken into consideration to ensure that both the baby and the mom are healthy.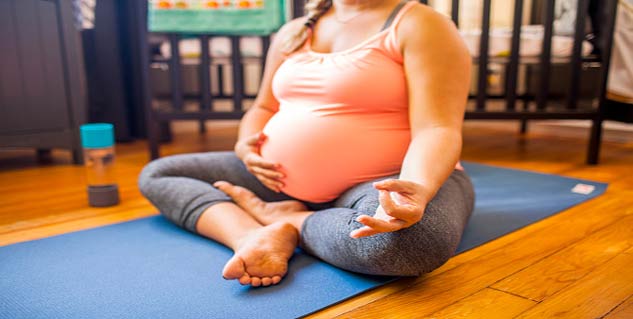 According to Pilates instructor and health coach Kate Marcin, pregnancy loosens joints, making balancing difficult. So, keeping yourself active and exercising can help in stabilizing connection between joints and avoid injury.

Safety is the first priority in pregnancy, so you would want to be in regular touch with your healthcare provider before trying new fitness exercises. It is advised not to indulge in activities such as skipping, hopping, jumping and bouncing. Following are some workouts you can continue in your third trimester.

Walking and jogging

One of the best forms of exercise for pregnant women is walking. If walking doesn't fulfill your cardio needs, try jogging. Refrain from running, but if you have to keep up with it through week 27, there wouldn't be a need to stop unless you have discomfort or health issues.

Swimming and Aqua aerobics

You have an advantage of aqua sports if you have access to pool. The best and most efficient way to do a total body exercise is lap swimming. It is therapeutic for women who have pain and aches. The water takes away pressure off the tired parts of the body such as the back, legs and also prevents overheating. Remember to hydrate your body as you produce sweat even in cool water similar to the workout that you do on land.

Yoga, Pilates, Barre and other low impact exercises

Exercises such as yoga, Pilates, barre and other fitness hybrids are good for women in third trimester as these exercises have a low impact. These types of exercises target all your muscle groups keeping you fit and strong for birth. You can sign up for classes that are specifically designed for pregnant women.

Body weight and toning moves

Picking heavy weight can turn bad in third trimester. So, instead of picking heavy weights, try doing body weight exercises such as modified planks, squats and wall pushups.

The third trimester pregnancy comes with lots of physical qualms and emotions, but doing about 20 minutes of exercise a day can alleviate many such symptoms, giving you a boost in strength and energy to deliver.

Image source: Getty
Read more article on pregnancy fitness