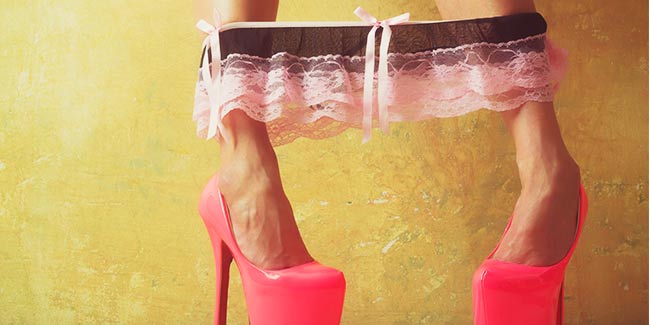 There are bad hair days, they are days where you walk out of house wearing the wrong pair of shoes, and sometimes you might find yourself wearing something horrendous but have you ever heard of wrong 'underwear day'? Well, there is no such thing but yes, you often step out in wrong underwear and you don't even realise.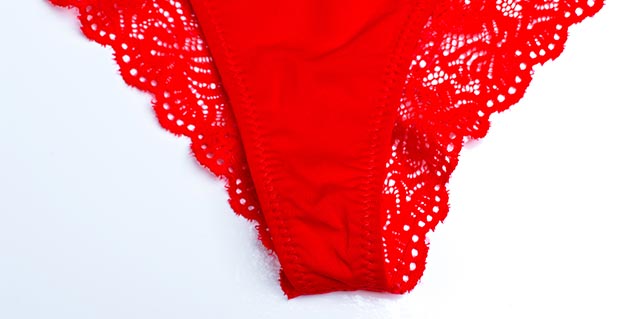 We do not pay much heed to it but choosing the right underwear is as important as choosing the right cocktail dress. Unknowingly we have been making some underwear mistakes and we at times pay dearly for it. If you don't relate, recall the day you wore your skinny denims with granny pants.
We all make some underwear mistakes that we need to quit right away.
The wrong size
At times we do make the mistake of wearing ill-fitting underwear. It's not just uncomfortable but can make prettiest of your outfits look somewhat ugly, for e.g., wearing oversized underwear under a figure hugging dress. Wearing oversized or too small underwear can spell disaster. I remember wearing extra small underwear and the discomfort I went through the entire day.
Not in accordance to your fancy clothing
If you are wearing a bodycon dress, you cannot wear a granny pants. You must pick underwear as per your outfit.
Wearing too old underwear
We often make the mistake of wearing too old underwear. It is not hygienic and moreover, the fabric of old underwear loses elasticity and does not hold your 'butt' like it should. You should change your undergarments every 8 to 9 months.
Silk and satin are great to get that sexy look in the bedroom, but wearing them all day long can lead to rashes or chafing. Pick underwear that is skin-friendly like cotton for daily wear (especially during hot or humid weather). Ideally your crotch must be lined with cotton. Avoid synthetic underwear; use it only for those special occasions.
Going for wrong fabric
Many of us go for the wrong fabric. The problem is that we are not really aware of the right fabric. A wrong fabric can cause rashes, fungal and bacterial infections and even yeast infections, so we must be careful about the fabric that we choose. Cotton is a skin friendly fabric and is ideal in hot and humid weather. You must avoid synthetic fabrics.
Wearing underwear at night
You should never wear underwear at night, you should let your vagina breathe.
Dirty and sweaty panties
We all know that, it is not hygienic to wear dirty and sweaty panties because it causes infections, so obvious, right? Still some of us wear the same sweaty panties for days. Just so you know, these small infections can lead to fatal diseases.
Image: Shutterstock
Read more articles in Mind and Body.
For more such stories, Download Onlymyhealth App.