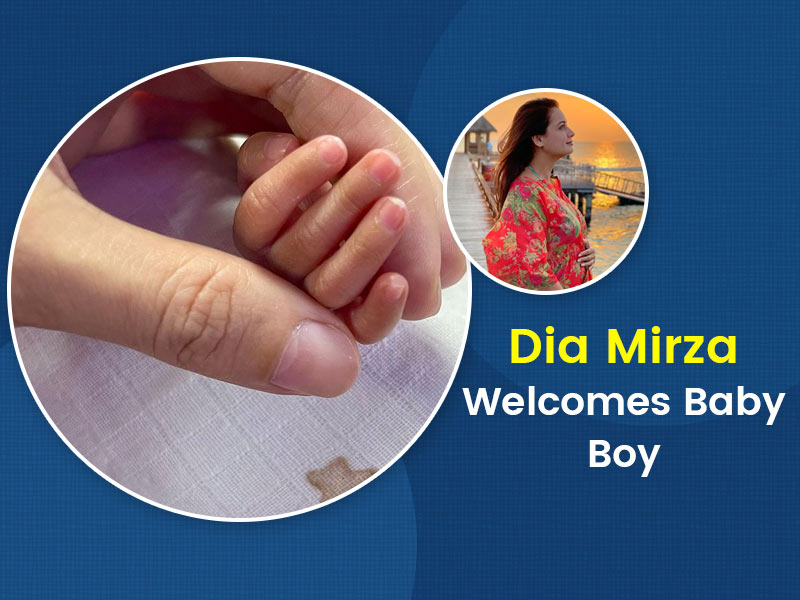 Congratulatory messages are pouring in as the very pretty actress Dia Mirza embraces motherhood! She just announced the arrival of son Avyaan Azaad Rekhi who was born on 14th May as a premature baby. Ever since, he is being taken care of in the neonatal ICU of hospital and after two months of long wait, he will be coming home to his family soon! Due to certain health complications, doctors conducted C-section to save the life of little boy and so, he came to this world a little early. We wish for his good health and extend love to the family.
View this post on Instagram
What causes premature delivery?
Premature babies are the result of a birth that occurred before the 37th week of pregnancy. In normal cases, pregnancy lasts for about 40 weeks, but due to some risk factors and complications, babies are born early from their tenure and termed as premature babies because they haven't grown fully. Premature babies have several complications, including under the development of organs. So, to develop those organs and make the baby healthy, it requires nutrients and supplements.
Premature birth complications are one of the leading causes of deaths in kids below the age of 5. And, for the same, breastfeeding is nothing less than a shield for babies that are born pre-term. If the baby is premature and accepts and tolerates mum's milk well, it acts as a shield against infection. So, what to feed your premature infant? Explains Dr Suresh Gowda, Consultant Neonatologist & Pediatrician, Motherhood Hospitals, HRBR, Bangalore: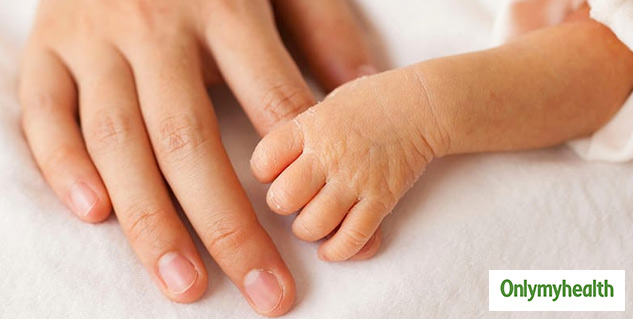 Why Is Care Important For Pre-term Babies?
Extra care is taken for pre-term infants as they are sensitive and more prone to diseases. At the hospital, premature babies are either fed intravenously, i.e., through a feeding tube or directly by mouth. Pre-term babies need different types of food in the neonatal intensive care unit (NICU), which includes milk from the mother, milk from a donor, or a combination of both. Studies have shown that a mother's milk is the best form of nutrition for the term and pre-term born babies. If mothers are not able to provide enough breast milk, it can be supplemented with donor milk. And, to meet the baby's increased need, it needs to be fortified with additional nutrients, in particular protein, calcium, and phosphorus. These nutrients are well tolerated and digested in pre-term babies and results in faster weight gain of infants.
Also Read: World Prematurity Day 2020: Flu Shots Are Essential During Pandemic For Your Kids, Says This Paediatrician
Breast milk for pre-term babies
Premature infants have higher nutrient requirements than normal infants. The reason for this is that they miss the third trimester of pregnancy which is the intended period of rapid growth and nutrient accumulation. During this period, the infant swallows around 750 ml of amniotic fluid every day, supporting the development of the digestive tract. The digestive tract of premature babies is immature. Because of that functions such as intestinal movements, secretion of protective digestive substances, and the digestion and absorption of food are reduced. Human milk or breast milk is the most suitable food for these premature babies because it contains many protective enzymes, growth factors, and hormones that play important roles in gastrointestinal development and maturation. It is said that 1000 days of breastfeeding are the most important for infant and mother.
Depending on pre-term babies gestational age, the benefit may be lesser due to the transfer of antibodies. However, the antibodies can still be received through feeding with mother's milk. The immunologic aspects are especially relevant for premature infants who are at a higher risk for infections. Apart from all the positive effects of breast milk for newborns, there are additional benefits too, such as the reduced risk of respiratory infections, blood poisoning, etc.
A breast pump can be a lady's best friend, and it is said that a mother expresses milk for at least 8 times a day. It is often easier to express mother's milk by hand in the earlier days. Even if the mother is expressing a small amount, it will still help your baby. In the early days, the mother can collect breast milk in a small, sterile cup and store it in a syringe.
Nutritional supplements
As premature babies were not able to get the necessary time to develop and grow in the womb of their mothers, in addition to the mother's breast milk, they may need more nutritional supplements. Organs such as the brain, lungs, and kidneys are still developing and therefore need adequate nutrition. Following nutritional supplements should be kept in mind for pre-term babies:
For the development of the brain and to achieve the best growth in length and weight, extra protein should be added to the nutrition.
Minerals like calcium and phosphorus are also required for growing bones.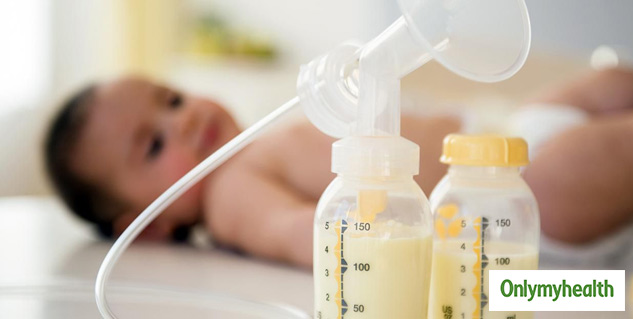 Also Read: 7 Tips On How To Take Care Of The NewBorn In The First 6 Months By Gynaecologist Dr Sudeshna Ray
These additional nutrient supplements are especially important for pre-term infants because they missed the normal period of accumulation of these minerals in the third trimester of pregnancy. These extra supplement nutrients will be added to the milk before it is fed to the baby, which can be through a feeding tube. These nutrients can be added individually to the milk or can be provided by using commercially available liquid or powdered fortifiers which combine several extra nutrients to enrich breast milk. The nutritional needs of pre-term babies are assessed by healthcare professionals at the neonatal intensive care unit (NICU), and they decide together with parents what is best for their baby. In some cases, where breast milk is not possible, in these cases, special formulas for pre-term infants are available. These special formulas contain protein, higher energy, and minerals than a formula for babies born at term to meet their growth requirements.
With inputs from Dr Suresh Gowda, Consultant Neonatologist & Pediatrician, Motherhood Hospitals, HRBR, Bangalore
Read more articles on Newborn Care