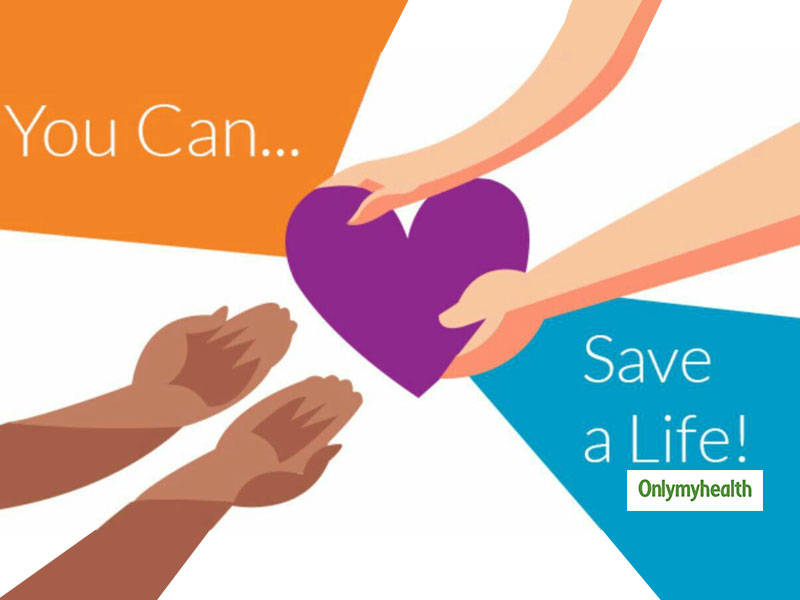 According to the Global Observatory Data on Organ Transplantation 2018, India has a donation rate of only 0.64 pmp
Organ donation is the only way to save those who need to replace their damaged organs - none of these can be procured from the market, and that makes organ donation more important. The rate of people who donate their organs in India is far less than many other countries - less than 1 person per million pledge to donate their organs. This is unfortunate, for one person alone can save as many as eight lives through their organs and cure 50 more people through donating tissues, including that of the eye. Thousands die due to failure of organs, making way for an organ transplant. However, the availability of donors remains a pertinent concern across the world. The organ shortage crisis has deprived thousands of patients a new normal life in the past and unfortunately is continuing to do so at present as well. While numerous efforts have been made in our country to create awareness and encourage people towards organ donation, the rate of organ donation continues to be very low compared to the West. The country at present has an unending list of patients waiting for an organ transplant.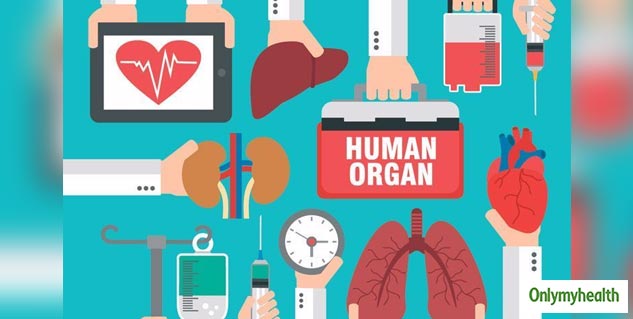 Also Read: World Organ Donation Day 2020: Remove Hesitation, Improve Rates Of Organ Donation
According to the National Health portal every year 500,000 people die due to the unavailability of the organs. Diseases such as diabetes and hypertension which have reached almost epidemic proportions in India, affecting millions of people, often cause terminal organ damage in a large number of people. There is no age limit restriction for organ donation on death, explains Dr PN Gupta, (Director & HOD- Nephrology Department), Paras Hospital Gurugram.
Awareness Is The Key To Organ Donation
There is an urgent need to mount a coordinated awareness campaign to make people aware about the need of organ donation at the community level, public/patient-level, hospital/institutional-level and even among the officials of the government, urges Kamal Narayan Omer, CEO, Integrated Health and Wellbeing (IHW) Council, New Delhi.
India is going through organ shortage, where the deceased donor donation rate in India stands at around 0.34 per million, a low figure when compared to other countries. Lack of awareness (80.1%), religious beliefs and superstitions (63.4%), and lack of faith in the healthcare system (40.3%) have been believed to be the most important reasons, as even family members refuse to donate for their kin.
Yet, even a single donor is of great significance, saving lives of close to eight people and improving the health of several people. The risk of acquiring COVID-19 while organ donation is low, hence every donor coming for an organ transplant is screened for COVID-19 symptoms in times now when we have to extra cautious because of the existing conditions, explains Dr Shuchin Bajaj, Founder & Director, Ujala Cygnus Healthcare Services, New Delhi.
How Does Organ Donation Work?
Dr Bajaj from Ujala Cygnus Healthcare Services explains, "Living donors are told not to travel minimum 14 days before donation. Also, all information about the donor's case history and travel history is well kept in mind to ensure whether the organ and tissue donation is possible and safe."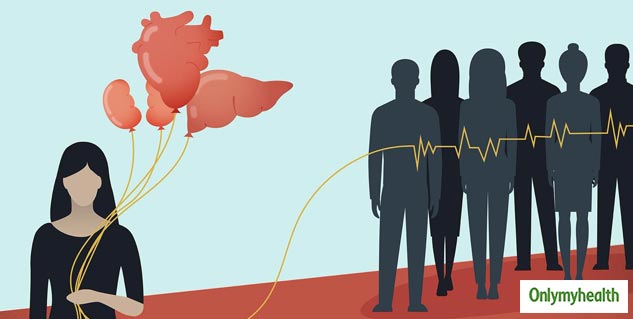 The legal provisions of carrying out organ donation in India should be modified, taking out the family or kin's approval mandatory for harvesting the organ of a person who has pledged their organ, adds Kamal Narayan Omer From IHW.
Myths Surrounding Organ Donation
There are various myths around organ donation that feeds misconceptions and prevents people from pledging their organs. According to estimates, India needs approximately 5 lakh organs per year, but only 2-3% of this demand is met.
Dr Nikhil Mishra, Chief of Medical Services, Columbia Asia Hospital Gurugram, explains, "One of the biggest misconceptions is that donating organs would mutilate the body, which is not true. Once pledged, the organs are removed surgically, and the donor's body is clothed for cremation or burial. For example, if one has pledged eye donation, an artificial eye is inserted after harvesting the organ and the tissue and the eyelids are closed. Harvesting organs from people who have pledged their organs do not cost extra, nor does any religion bar organ donation. Anyone who is healthy, does not have an infection or infectious diseases such as hepatitis or HIV, or has cancer, can pledge to donate their organs and tissues."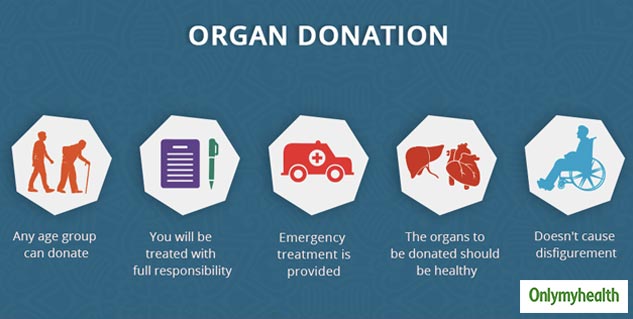 Also Read: World Organ Donation Day 2020: Learn About Different Types Of Organ Donation In India
On this World Organ Donation Day, let's take a pledge to donate our organs and pass on this single most wonderful gift to another fellow being, concludes Dr Gupta from Paras Hospital Gurugram.
Read more articles on Other Diseases