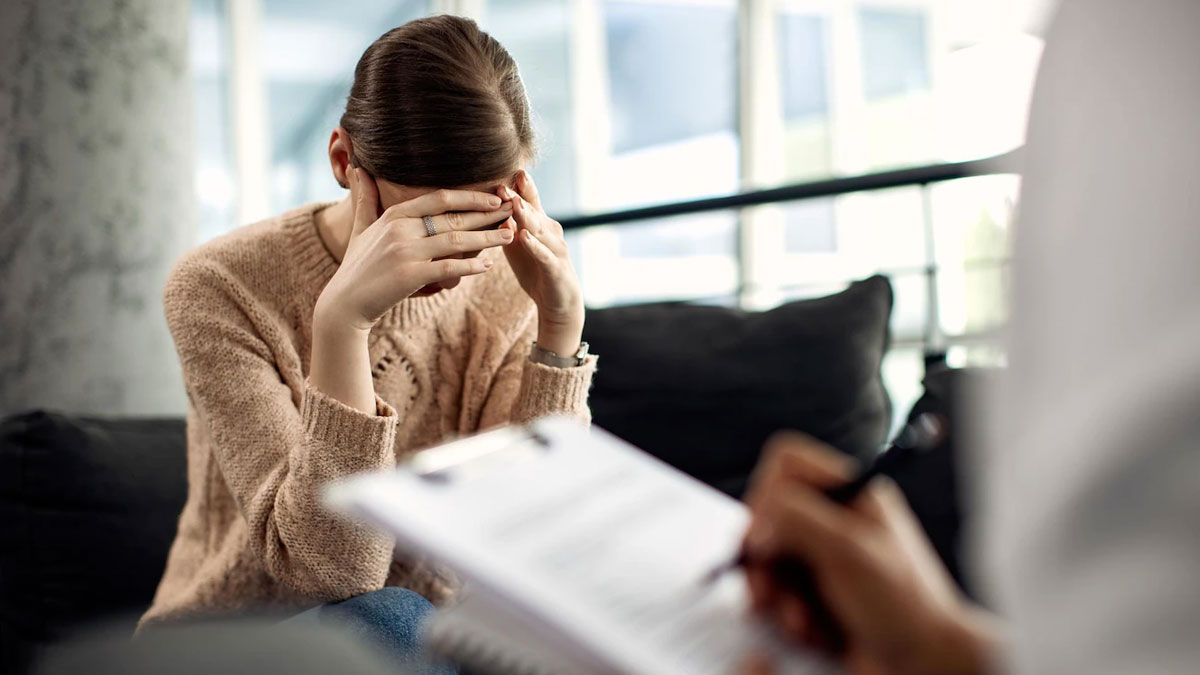 Men and women both have their share of mental traumas, however, the amount for one doesn't equal the other. Women have had the highest share of mental health disorders in India, amounting to 39 percent and 30 percent for stress and anxiety health disorder, respectively. Comparatively, 33 percent of men had depression as compared to women. Covid Scenario has given it all a new shape. The way in which we measure the possibility of a mentally disturbed environment has also changed in a huge way. In this article two experts share their views on mental health issues in women.
According to Dr. Jyothi Patil, Senior Consultant - Reproductive Medicine, Milann Fertility & Birthing Hospital, JP Nagar, Bangalore, there are differences between the sexes when it comes to mental diseases. Women are more likely to be diagnosed with anxiety or depression, but men are more likely to engage in substance misuse or antisocial behaviors. Numerous conditions that may have an impact on a person's mental health are included under the umbrella term "mental illness." They have the power to alter the way you feel, think, and see the world. Moving through the world, working, attending school, maintaining relationships, and performing basic chores are made challenging by mental diseases. Anxiety disorders, bipolar affective disorders, depression, dissociative disorders, eating disorders, paranoia, PTSD, psychosis, schizophrenia, and OCD are among the top 10 mental health conditions and illnesses.
Talking about various industrial aspects, there has been delayed functioning, cross-border tension, lack of systematicity, unforeseen challenges, and questions over sustainability, says Aakanksha Bhargava, CEO, of PM Relocations Pvt. Ltd. At the workplace, the majority of roles are taken up by men. Hence, women were obviously struggling throughout in order to sustain themselves in an organization, she adds.
Also Read: 5 Mental Health Issues Your Parents Might Be Prone To
Lack of Efficiency
Women working from home had to not only take care of their work performance but also struggle with managing household at the same time which resulted in lack of efficiency. The kind of routine that a work from office environment offered provided women a break from this chaos. But now they were expected to fit into both the roles with the same efficacy.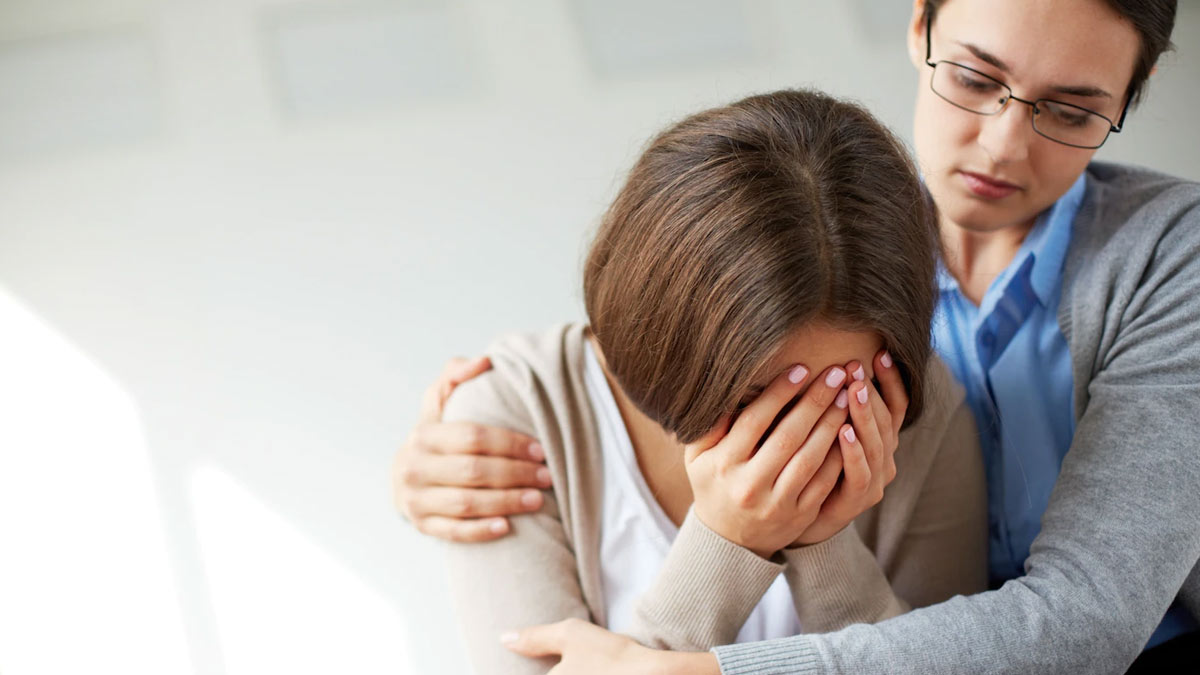 Women also underwent pressure from the expectations of their families, and the stereotypical mindsets of people where they have to look towards their family leaving behind everything else. This also showcased the importance of having supportive & understanding families which many women in India face a lack. Therefore, the lack of a support system at both the workplace and home also adds up to the challenges.
Poor handling of mental and psychological woes in women
Looking at the bigger picture, Covid 19 has brought a gendered curve into mental issues globally. Especially in India, social evils have made it possible for women to be more prone to such problems. The quotient has risen due to the inevitability of life and global unrest concerning social, economic, and physical ailments with all sorts of stress and worries.
Also Read: How Sound Therapy Can Help Aid Physical and Mental Health Conditions
A myriad of problems
Problems like Persistent sadness or feelings of hopelessness, Dramatic changes in eating or sleeping habits, Appetite and/or weight changes, decreased energy or fatigue, Excessive fear or worry, Seeing or hearing things that are not there, Extremely high and low moods, Aches, headaches, or digestive problems without a clear cause, Irritability, Social withdrawal, Suicidal thoughts are being observed in women today.
Generally, everyone had been disturbed by the loss of jobs, loss of loved ones, peace of mind, delay in plans, business loss, health problems, terrorizing environment, problems with education & nutrition, etc. The normal regular functioning of the world came to a halt and the loss of two whole years that could have been proved productive is still seated in people's minds.
Entrepreneurs have also had a great deal of struggle. Especially, talking about women entrepreneurs, mental issues have been severely affecting them as well. According to a survey taken in 2021, 29% of women entrepreneurs experienced ADHD, 27% of women entrepreneurs suffer from severe Anxiety, and 30% of women entrepreneurs are struggling with Clinical Depression.
Mental Health at Workplace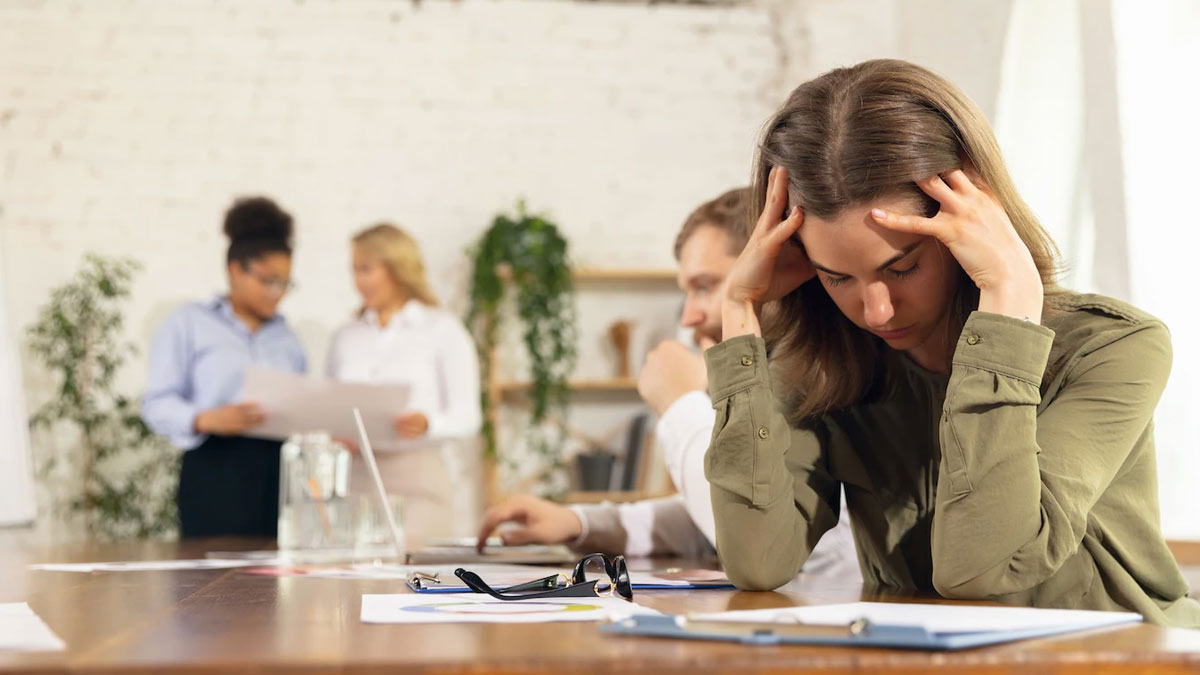 According to Mr. Gaurav Bhagat, Business Coach, Entrepreneur & Founder of Gaurav Bhagat Academy, unrealistic expectations on both ends, employers as well as employees, are the major cause of degrading mental health among working personnel. On the other hand, intense job market competition, lack of employment security, and inflexible behaviour often push young and ambitious employees into a state of mental chaos. High inflation, increasing financial responsibilities, and limited access to financial solutions cause a big blow to a person's mental health. Hence, there should be a healthy work environment in the organisation and employers must invest in employee welfare schemes because mentally disturbed and low-motivated employees may cause a big loss to the organisation through rising cases of absenteeism, workplace conflicts, workplace accidents, high turnover ratio, mismanagement of resources, and a sharp decline in organisation's overall productivity. In contrast, organisations which promote a healthy workplace environment, encourage hassle-free internal communication, and a proactive redressal system with the support of their HR managers are better at dealing with mental health issues at the workplace.
Ending with a positive note- we can still tackle it and come out shining. Women have the ability to be patient, progressive, multi-tasking, to manage everything, be efficient, caring, and nurturing.
Image credits- freepik