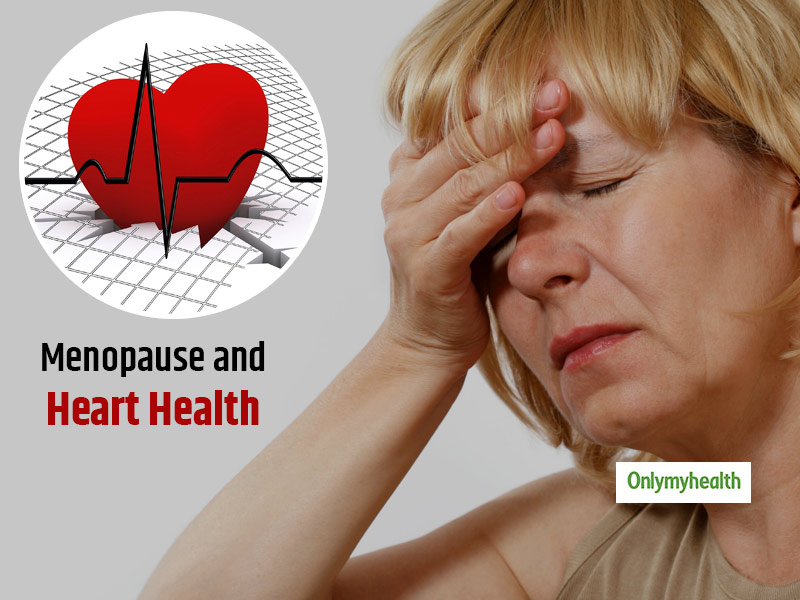 Menopause is a natural phase of a woman's life, it is not a disease. Menopause does not cause cardiovascular diseases. However, certain risk factors increase around the time of menopause and a high-fat diet, weight gain, smoking or other unhealthy habits started earlier in life can exaggerate. This World Heart Day 2020, we reached out to Dr. Vanita Arora, Director & Head, Interventional Cardiac Electrophysiology, Max Super Speciality Hospital, Saket to understand the link between menopause and heart health.
Does Menopause Increase The Risk of Heart Diseases?
The average age of menopause is touted to be 50 years. When a woman enters the menopausal age, the risk of heart disease dramatically increases, as told by Dr. Vanita. Besides, young women who don't want to wait for natural menopause and undergo early menopause through surgical procedures are also at greater risk of developing heart ailments. Also, early menstruation is linked to troublesome menopause. Women whose estrogen levels are low may also fall prey to coronary artery diseases. Below are some other factors that increase the risk of women getting chronic heart diseases:
Smoking
Alcoholism
Diabetes
Obesity
High blood pressure or hypertension
Low good cholesterol or HDL (high-density lipoproteins) levels
High bad cholesterol or LDL (low-density lipoproteins) levels
Family history of heart disease
Inactive lifestyle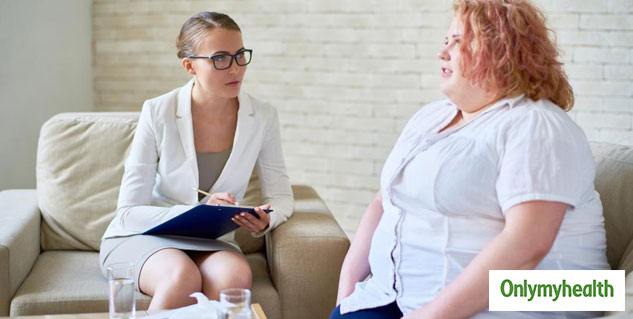 Many changes in the body occur with menopause because of a decline in estrogen. Blood pressure starts to go up. LDL cholesterol, or 'bad' cholesterol, tends to increase while HDL or 'good' cholesterol declines or remains the same. Hormonal replacement therapy is of no use to reduce the risk of coronary artery disease.
Also Read: Women In Their Menopausal Age Show Signs of Depression
How can menopausal women reduce heart disease risk?
Stress-relieving methods
Women are the backbone of any family, and they are the most neglected lot. Menopause puts them in a depressive phase and they go into a vicious cycle of low esteem, weight gain, mood swings.
The best way to get out of it is to break this cycle and give yourself 'Me Time'. Take out 30-40 min from 24 hours of the day to do what you like most like reading, writing, music, dancing, walking, etc. Go in solitude with yourself for 30-40 min without any interference and do what you like to do the most. You will realise the positive difference in your personality despite menopause.
Also Read: Women May Develop Metabolic Syndrome In The Perimenopause Phase
Physical Activity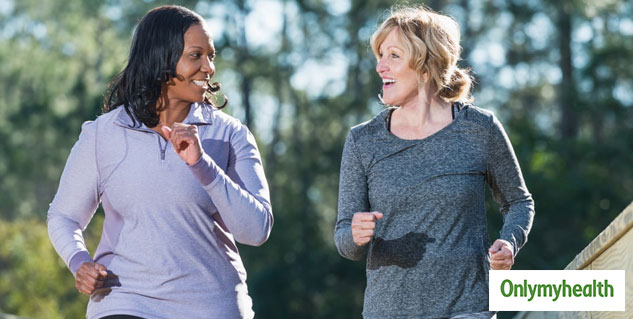 Women should aim for physical activity to help prevent heart disease, aim at a significant weight loss program. Walking for 40 min covering 4 kms is a good start. Activities like cycling, swimming, dancing do wonders. Above all which helps the most is to reduce Stress. Taking the right diet can eae menopausal symptoms.
Control your body weight
Weight management is very important to ward off coronary artery or cardiovascular diseases. Obesity or overweight is a crucial factor for heart diseases. The more you weigh, the more pressure would be on your heart to supply blood and other nutrients to the body.
Menopause is a stage that arrives in every woman's life. Some get it early while it may get delayed in some cases but this is a very crucial phase. Women suffer many physical and psychological problems including heart diseases. By adopting the aforesaid measures, you can cut down health risks.
Read More Articles in Women's Health