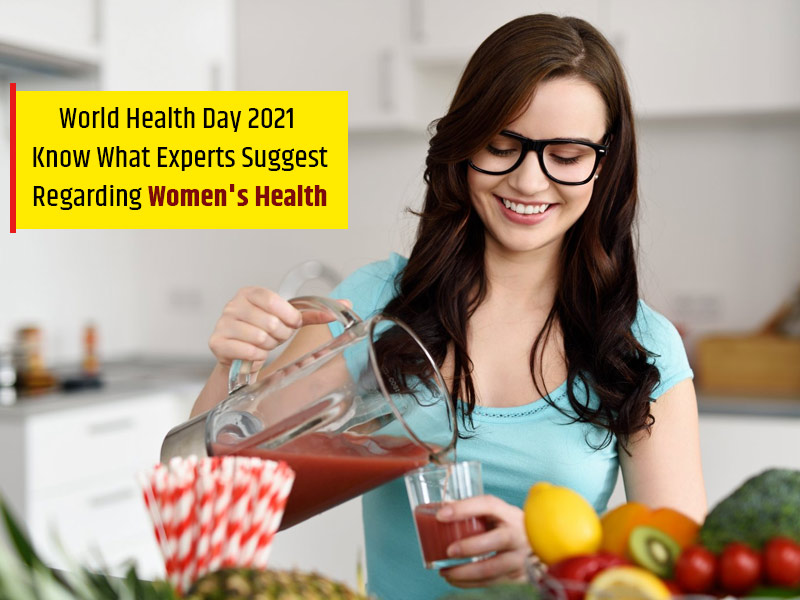 On this World Health Day, let us recognize the fact that maintaining good health is one of the basic aspects of life and we fail to maintain it and make it our priority. Let us change this habit of negligence. Your body hears everything what your mind says. Thus this World Health Day 2021 lets promise ourselves to bring about a change in how we look at our body and make sure to take proper care of it.
Today, to mark the importance of health in our lives, OnlyMyHealth consulted some health experts about tips to bring change in health. Our experts were more than happy to share their views and focussed on how women need to take extra care of themselves since they go through so much in life.
How Important Is Nutrition For Our Bodies?
Nutrition Expert Riya Desai from Cloudnine Group of Hospitals, Mumbai has some tips for eating nutritious food and how can it affect your health positively. According to her eating healthy does not involve strict limitations, staying unrealistically thin or depriving yourself from good food is not something which is preferred. Rather, good nutrition improves well-being, maintains immune system, reduces the risk of diseases, boosts energy levels and uplifts the mood.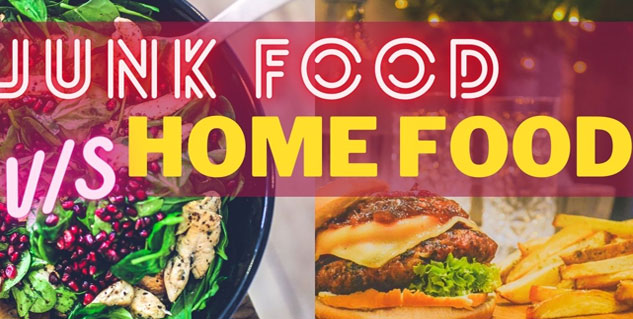 For Expecting Mothers-
As the pandemic is still at its peak, let us not forget the struggle of expecting mothers. Maternal nutrition during pregnancy is extremely important for an expecting mother as well as for the foundation of baby's health. Eating a nutritious diet during pregnancy is linked to good brain development, healthy birth weight and reduced risk of complications and pre –term deliveries. A well balanced diet for expecting mothers involves adequate intake of protein, whole grains, fruits and vegetables along with vitamin C, iron, calcium, folic acid rich food and keeping yourself hydrated. The more accurately you nourish your body with ample nutrients, being stress-free, involving physical activity and a good 8 hour sleep, the more immune and healthy your baby will be. The adage "You are what you eat" changes in pregnancy to "We are what our mothers ate".
Our health is a precious asset that we fail to appreciate until we fall sick. On this World Health Day let's unite to fight against obstacles to a healthy and fit lifestyle and make it a personal goal to maintain good health. Let your mind and body get refreshed this world health day.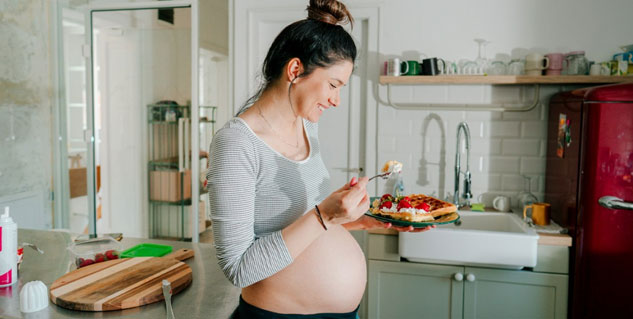 During Pandemic Time-
The pandemic has affected our lives from top to bottom, but thing which came in favour with the pandemic was importance of health and nutrition. Nutritionist Ms. Kavita Devgan from Tata Nutrikorner told OnlyMyHealth about how corona virus has uplifted the scenario of healthy diet. To avoid virus from affecting our health, everyone started giving importance to healthy eating knowingly or unknowingly. But along with it, COVID disturbed our routine lives which brought us to a haul. Since there was nothing much to do, anxiety and stress increased among many people.
Therefore to save ourselves from disrupted routine, it is important to follow a holistic approach. Home cooked meals have more nutritious content than what is available in open markets. Also the risk of health diseases reduces significantly. People use trusted brands to cook their meals which results in better nutritious growth in our bodies.
Nutritionist says for expecting mothers, iodized salt from a trusted brand is very important and should be considered as a major ingredient in their diet. There have been some brands which has entrusted the quality of delivering good products. Hence going with them is the safe choice. Adding healthy diet more both mother and baby is equally important but kindly don't come in false myths about pregnancy. It's always better to consult an expert.
Also Read- High Blood Pressure During Pregnancy? Know The Signs
Is Personal Hygiene Equally Important For Women?
Our expert Dr. Shashikala Hande, senior consultant- Obstetrician and Gynaecologist at Cloudnine Group of Hospitals, Bengaluru, Jayanagar has a take on importance in women's intimate hygiene. She said "Today is World Health Day and the theme this year is building a fairer, healthier world for everyone." She raised awareness about women's health particularly reproductive health choices. As women undergo many changes at different stages of life and it is very important that we empower younger women at all life stages i.e. before marriage, post marriage, a new mother and through maternity and beyond. This will help them to make their own decisions, especially when it comes to reproductive health.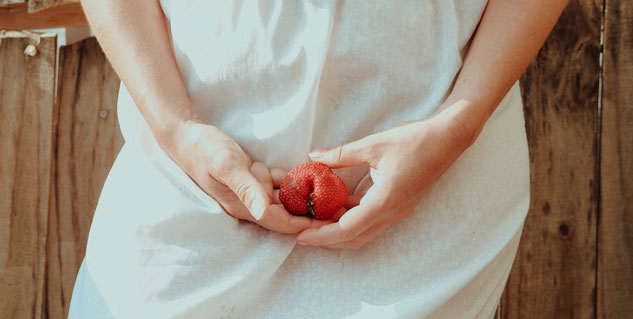 Barriers To Women Health and Solution
There are two major barriers for women not maintaining a healthy lifestyle and this could be either lack of time or not considering health, a priority. By staying on top of your health and making positive changes that can last a lifetime. It is like making an investment in your future. Furthermore, investing more time in yourself means you are better able to look after the ones you love and care about. It is time to put yourself first and start and take charge of your own health. Be more proactive, listen to your body, and not ignore even the most minor signs when something goes wrong because they can signal towards a more serious issue.
It is important that we consult a doctor about various screening and reproductive choices available. In the recent times, leading an unhealthy lifestyle with poor choices has greatly affected the reproductive life of people especially women. Therefore getting regularly screened even if everything feels normal is important.
Also Read- Bloody Tears During Periods, A Rare But Possible Condition
How To Take Care Of Skin In This Busy Schedule?
Our Expert Dr. Namita Jhunjunwala, Dermatologist from Healthcare Hospital, Kanpur suggests some important tips for those having issues taking care of the skin. She exclaims that it is quite common issue that women especially married women are not able to take time out for themselves. Skin care is as important as any other health issue and neglecting your skin can invite skin diseases as well as lead to other severe diseases.
For Working Women and Housewives-
Working women and housewives often get too much overloaded with work, despite their knowledge; they are unable to devote time to their skin. Here are some health tips which Dr. Namita suggests- have more of fruit and juices of carrot and orange. Use dry peels of orange to rub on face for making it glow. Increase the intake of water; apply gentle soaps to your face and sensitive areas. Moisturise your skin regularly according to your skin type and apply oils which enrich your skin. These few tips can bring about a huge change in how you look and feel about your body.
Skin Care is important and especially for women who have to wear make-up. These make-up products are mostly made up of chemicals and can harm your skin. Hence it becomes more important for them to keep their skin healthy and disease free.
Conclusion
All the health specialists suggested women to give more time to themselves. Everyone should engage themselves more on the importance of healthy body as it is the main machine on which we are running. Weather be it nutrition, personal hygiene or skin care, taking out time to devote to your body and health can give a boost to your energy and prolong your life. Special mention to expecting mother's as they are more sensitive at that time and proper care is foremost need which needs to be fulfilled. Let's pledge this World Health Day to devote more time towards our health and keep it in top priority.
Read More Articles on Women's Health