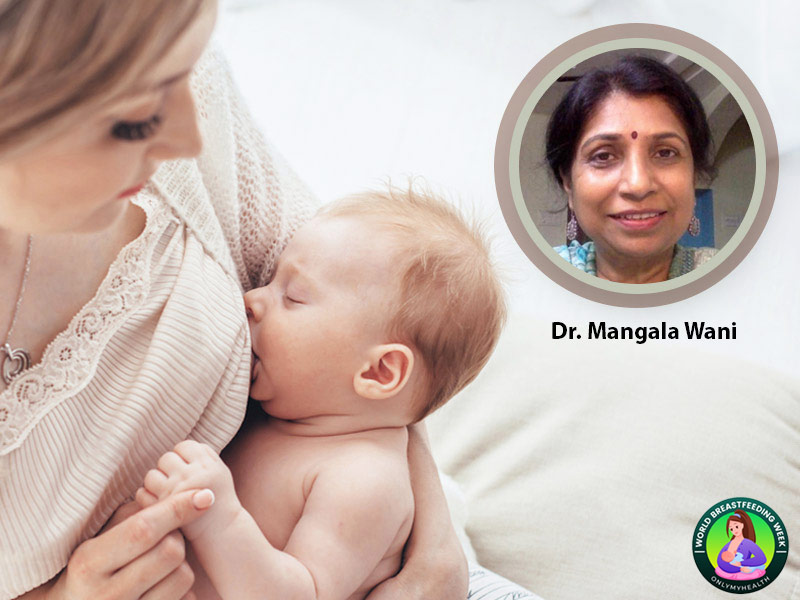 Due to the pandemic, people have many questions in mind regarding their safety. Pregnant or breastfeeding mothers who get infected or are recovering also have to take special care of themselves and the baby. The governement has released several helping guidelines for pregnant and breastfeeding mothers related to Covid-19 and vaccination. Breastfeeding is an important part of a new born baby's survival, nutrition and health. The World Health Organization also suggests breastfeeding for the first 6 months after the infant is born.
Breastfeeding week is celebrated from 1st to 7th August around the world every year. This year, the theme for breastfeeding week is 'Protect Breastfeeding: A Shared Responsibility.' Therefore, on the occasion of World Breastfeeding Week 2021, Onlymyhealth editorial team spoke to Dr. Mangala Wani - President BPNI (Breastfeeding Promotion Network of India) Maharashtra and member FOGSI Breast Committee, about the concerns related to breastfeeding in Covid-19 recovering mothers.
Breastfeeding during pandemic
Breastfeeding can help in increasing the immunity of the child so that he can also protect himself from Covid-19 and other infections. Breastfeeding reduces the risk of respiratory tract infections, type 1 and type 2 diabetes in the baby. Breast milk gas certain antibodies and nutrients that are provided to the baby, which can lower the risk of several diseases throughout his life.
Does a Covid recovering mother need to take any particular steps before breastfeeding?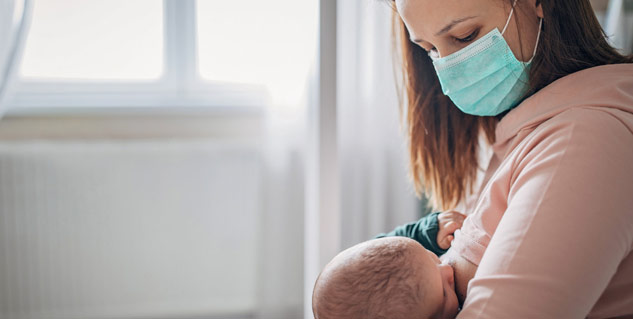 1. Respiratory Hygiene
You should cover your mouth and nose with your elbow a clean cloth when you want to cough or sneeze, and wash your hands when possible. This helps in following good respiratory hygiene. This will help in keeping your baby protected from infections. It is also suggested to wear your mask while breastfeeding the child.
2. Wash hands before breastfeeding
Washing your hands regularly should become a habit due to the pandemic. It is also advised to wash hands before and after breastfeeding for hygeine purposes. It helps in ensuring the baby's safety and protection.
3. Sanitize
The surfaces that are being touched by the breastfeeding mother should be disinfected or sterilised. One should take care about sanitizing before nursing the baby. This tip is even more important due to the current situation.
Also read: Breastfeeding Unlikely To Pass COVID-19 To Babies: Know The Myths Surrounding It
Can a Covid positive mother breastfeed her baby?
Until now, Covid-19 infection has not been found in breast milk. Therefore, new mothers can breastfeed thier baby even if they are suffering from Covid infection. However, wearing masks and hand and respiratory hygeine should be maintained as the infant can get infected through talking, coughing and sneezing. It can become an even bigger problem as such small children are asymptomatic with COVID-19 disease. Basically, asymptomatic patients are those who are Covid positive but have less or no symptoms at all.
Diet for Covid recovering mothers while breastfeeding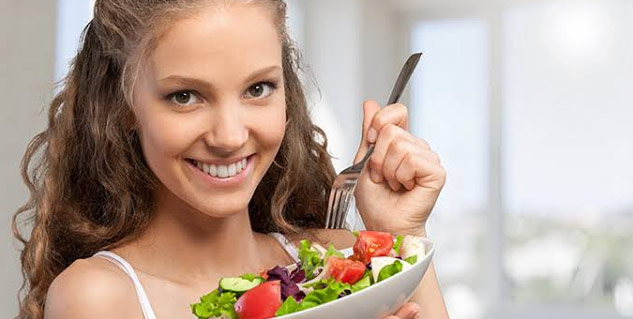 According to Dr. Mangala, every mother should consume a healthy diet in her breastfeeding journey. The daily diet should include good sources of proteins and iron. Moreover, many experts suggest taking multivitamins to gain more strength and for good overall health. Whatever the lactating mother is eating affects the baby directly. Therefore, the diet should include all the essential nutrients, vitamins and minerals to keep up you and your baby's health.
Covid vaccination of breastfeeding mother protects the baby?
The mother's breast milk protects the baby from falling ill by improving the immunity as antibodies are already present in the mother's milk. In fact, if the mother has been vaccinated for COVID-19, then the baby will also get protection from the disease through breastfeeding. Therefore, it is important for lactating mothers to get the Covid vaccines, for their own and the baby's protection. And even if the pregnant mother gets the Covid vaccine, then the unborn baby can also get protected against this infection.
Also read: WHO On COVID-19 Prevention Tips For Breastfeeding Mothers. Here's What You Need To Know
Kangaroo mother care during Covid pandemic
KMC or kangaroo mother care can be given to children who are underweight by putting them on the chest, because of which the baby starts gaining weight due to body heat. This therapy can be given to the baby by his mother or any other family member. Some mothers are confused whether they can give KMC therapy to the child while recovering from Covid or not, but it is absolutely safe according to our expert. However, it is important to take proper care of cleanliness. The skin and clothes should be clean even while breastfeeding.
Also read: What Are The Benefits Of Breastfeeding For Mother And The Baby?
These were some important concerns related to Covid recovering mothers and breastfeeding answered by Dr. Mangala Wani. If you experience any problems in nursing your child, it is best to consult an expert. Breastfeed is good for your baby's growth, development, nutrition and health in the first year. Onlymyhealth's Breastfeeding week campaign is for encouraging more mothers to breastfeed and raising awareness about concerns related to it.
Read more articles on Women's health
Image credits:
NY Times
Aleteia
Uk.cochrane.org