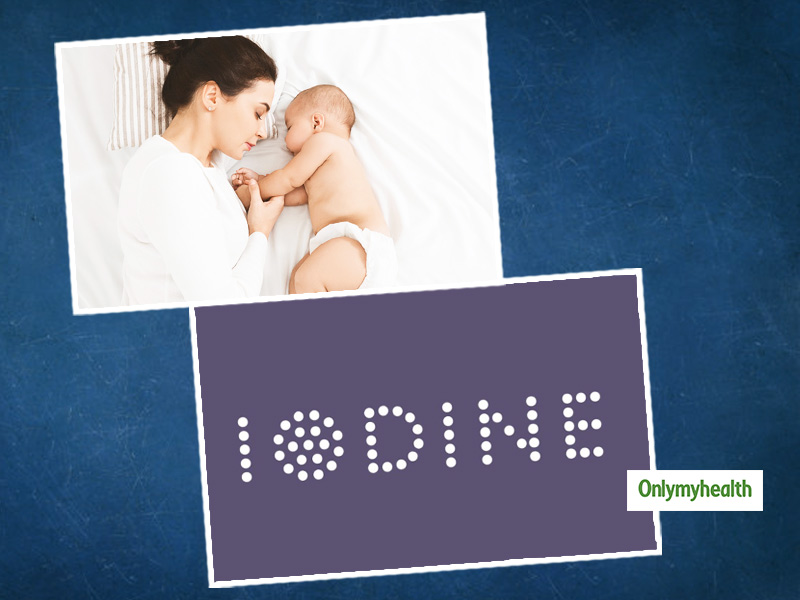 Iodine is essential for the development of our body and is needed during pregnancy. Lack of this can lead to various health concerns as this element is necessary for the development of the growing baby's brain. It is a microporous element that our body needs in minimal amounts to grow and live. Iodine also regulates our body temperature. But apart from breastfeeding, it is also iodine, which tops the list of essential nutrients for the infant and the mother's health. We all should know that iodine is necessary for regulating the metabolism, and thyroid gland, leading to proper bodyweight management. As per a report, Global Nutrition Report 2020, wealthier household has lesser frequent chances of breastfeeding up to 1 or 2 years of age. Also, one must know the link between iodine and breastfeeding for better management of health for the infant and the child.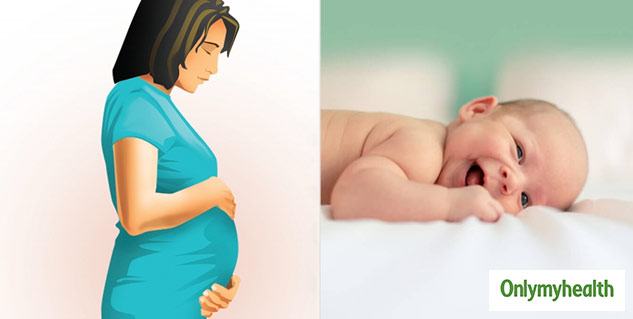 Also Read: World Breastfeeding Week 2020: Key Nutrients That Breastfeeding Mothers Should Add To Their Diets
Why Is Iodine Important?
Lack of iodine in the body of women is directly related to the functioning of their reproductive system. Iodine deficiency in women, if not treated in time, increases the risk of complicated pregnancies, infertility, nervous system disturbances in the newborn. Symptoms such as chills, dry skin, excess hair loss, slowing of heartbeat, forgetfulness, sore throat, bloating, irregular period, restlessness, etc. are some common symptoms of iodine deficiency. Lack of iodine can be dangerous for our body. If not treated on time, iodine deficiency can lead to heart diseases, mental health problems in women in regards to depression and infertility. In pregnant women, the lack of thyroid hormone can affect the baby. At the same time, there is an increased risk of miscarriage, stillbirths and abnormalities arising from birth itself.
Expressing her views on the same, Nutrition Expert, Tata Nutrikorner, Kavita Devgan, explained, "Iodine is one of the essential nutrients essential for breastfeeding mothers and infants. Lack of iodine in the body can lead to slow development of the baby's brain, and also lead to various malnutrition too. Breastfeeding should preferably be continued up to at least two years to protect the child from various forms of malnutrition. It has numerous health benefits for both mother and child. One should know that by breastfeeding, one can contribute to higher IQ of children, as infants receive a lot of iodine from the breastmilk. This invariably increases the extra need for iodine in the diet of expecting mothers."
Watch: Some Facts And Myths About Breastfeeding
How to Fulfil Iodine Deficiency?
Lack of iodine in the body can be made by altering the daily diet. Some essential iodine-enriched food is:
Potatoes: A natural source of iodine, 60 micrograms of iodine is obtained by cooking or boiling potatoes without peeling. Although iodine is found in all types of potatoes, organic potatoes are considered the best source of iodine. So try and use it with peels.
Gray Salt: It is an excellent source of iodine. However, all types of processed salt contain high amounts of iodine. On the other hand, organic and unmodified Himalayan salt contains about 500 micrograms of iodine.
Cranberry: It is considered a good source of antibiotic, and it also contains a lot of iodine. Only 4 ounces of cranberry includes 400 micrograms of iodine. To fulfil your regular iodine needs, you can consume it in fresh form for maximum benefits.
Milk: Milk contains both iodine and vitamin D in addition to calcium. They strengthen bones.
Yoghurt: It contains iodine in addition to calcium, which fulfils iodine needs throughout the day. It also provides good bacteria, which keep the digestive system healthy.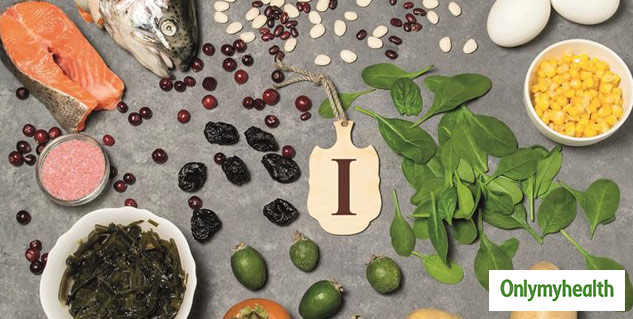 Also Read: World Breastfeeding Week 2020: Know How Breastfeeding Helps in Postpartum Weight Loss
On a concluding note, nutritionist Kavita Devgan explains pregnant women should add iodised salt, fish and dairy to their diet to fulfil the need of iodine in their body, and also give infants breastmilk for the iodine that kids get from mother's milk.
Read more articles on Women's Health