Arthritis is a condition which leads to joint pain, swelling, stiffness & deformities in some cases. It can affect anyone of any age from children to the elderly. Arthritis in children is called Juvenile Idiopathic Arthritis (JIA). The lack of awareness about arthritis in children often leads to a delayed diagnosis and consequently a delayed start to treatment. OnlyMyHealth reached out to Dr. Suvrat Arya, Senior Consultant, Department of Rheumatology at Jaypee Hospital, Noida, to know more about juvenile arthritis. Here is what he had to share.
What is Juvenile Idiopathic Arthritis?
According to Dr. Arya, there are numerous varieties of arthritis that can affect children, and juvenile arthritis is the umbrella term for them all. The swelling of the joints is a defining feature of arthritis. Pain, stiffness, and loss of motion may result from it. Juvenile arthritis in some cases can also affect the skin, muscles, eyes, and digestive system. The form of juvenile arthritis present in the patient, among other factors, determines its severity.
Also Read: Never Ignore These Initial Symptoms Of Arthritis
What are the causes of juvenile arthritis?
It is uncertain what causes juvenile arthritis. Individual cases of JIA, as with most autoimmune disorders, are probably brought on by a combination of a child's immune system, environmental exposures, and hereditary factors.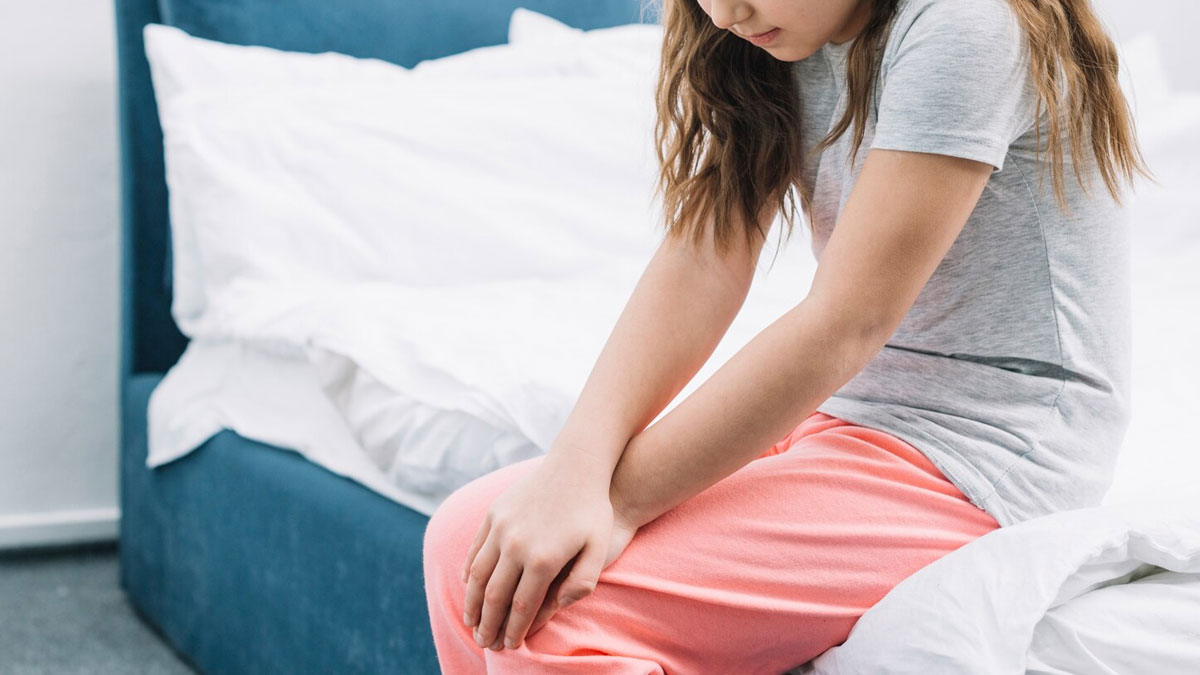 What are the symptoms of juvenile arthritis?
Depending on what sort of juvenile arthritis a child has, the signs and symptoms may change.
Joint swelling, stiffness, and pain are some of the symptoms of juvenile arthritis that are most frequently experienced.
Any joint can have symptoms, including the hands, foot, and knees. Most often in the morning or following extended periods of inactivity, joints get stiff.
Symptoms may improve or go away entirely for stretches of time (remission), then return at other times.
Also Read: 6 Food And Drinks To Avoid For Arthritis Patients
What are the types of juvenile arthritis?
The term 'juvenile idiopathic arthritis' refers to a number of subtypes of arthritis that affect children and teenagers under the age of 16. JIA has six primary subtypes:
Oligoarticular JIA: Arthritis affecting no more than four joints
Polyarticular JIA: Arthritis affecting at least five joints
Systemic onset JIA: This type of arthritis first manifests as fevers, rashes, and inflammation in areas other than the joints
Psoriatic Arthritis: Joint inflammation that some psoriasis-affected youngsters experience (a skin condition)
Enthesitis-Related Arthritis: This type of arthritis is brought on by enthesitis, an inflammation of the entheses, or attachment points for tendons and ligaments on bones
Undifferentiated JIA: It is a kind of JIA that does not fall under any of the aforementioned classifications
How is juvenile arthritis diagnosed?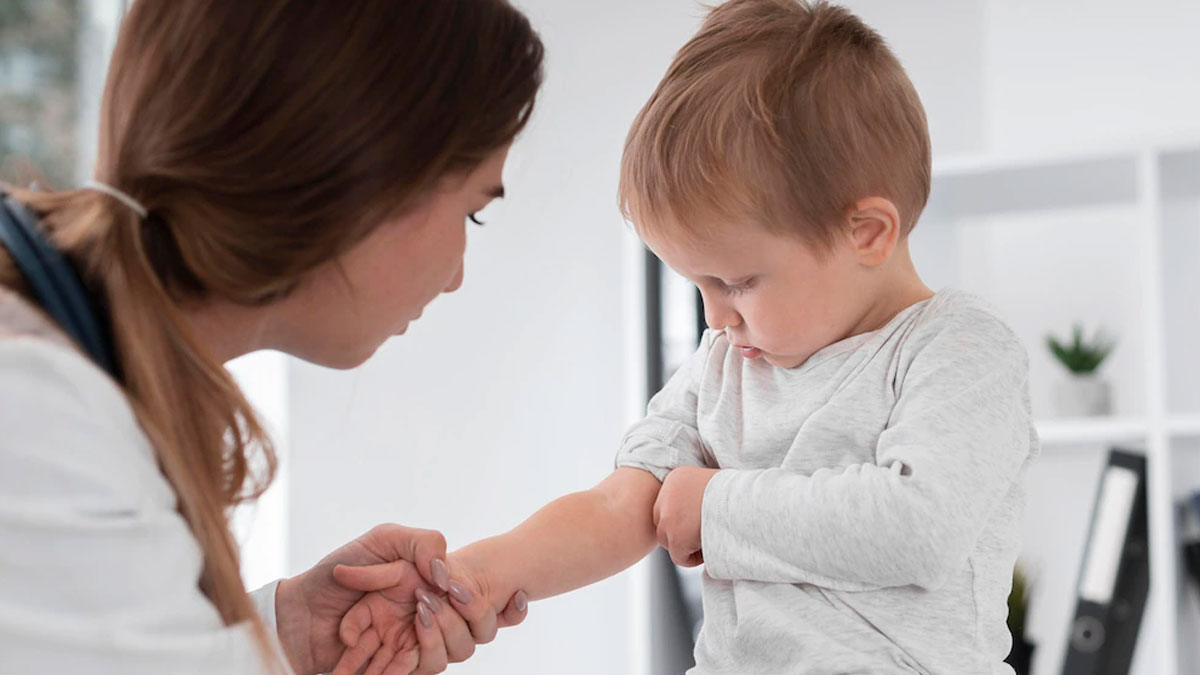 There isn't a single test for juvenile arthritis as such. A physical examination and the symptoms are used to diagnose it. In some circumstances, the doctor may also request tests to support a diagnosis, such as blood tests, X-rays, or other imaging studies.
What are the treatment options for juvenile arthritis?
While treating JIA, the aim is to minimise the child's suffering, reduce symptoms like pain and swelling and avoid deformities and complications of JIA. Based on the type of arthritis a child has and the particular symptoms, the doctor will recommend a specific course of treatment.
Image credits- freepik