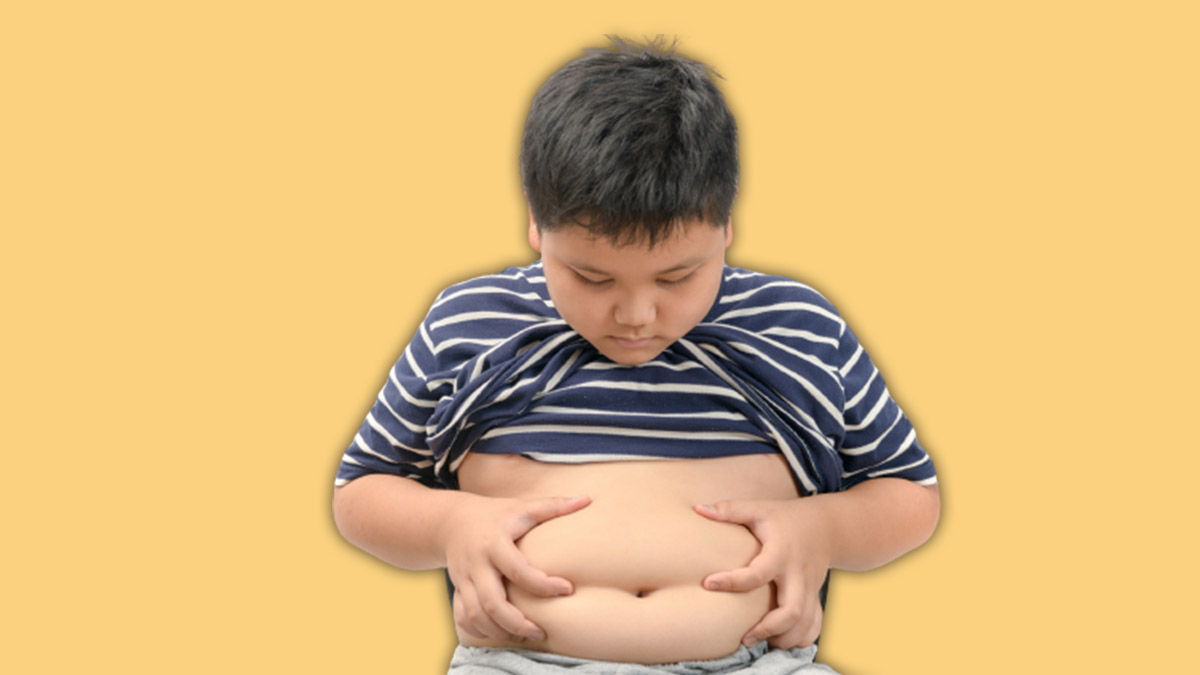 Did you know experts have called childhood obesity and epidemic in the country? Currently, the count of obese children in India is 14.4 million which is second highest in the world. This is worrisome as kids are exposed to various chronic illnesses that come along with obesity. Parents need to be alert and keep children active to prevent obesity. In this article, we will explain the causes, risks and prevention of childhood obesity for kids' health.
Causes of Childhood Obesity
Some of the common causes are:
Genetics- Indians are found to be genetically predisposed to obesity. If someone in the close family is obese, the kid might also become obese over time.
Diet alternations- Children are more inclined towards modern-day foods, fast foods and processed foods that cause rapid weight gain.
Sedentary lifestyle- Kids these days like to stay in and play video games or use phones and tablets. They don't play outside and hence, have become lazy and physically inactive.
Serious Heath Implications
Obesity is a major risk factor for several chronic health concerns. These include type 2 diabetes, high blood pressure or hypertension, cholesterol, arthritis, respiratory issues, digestive issues, stroke and heart diseases.
It is found that two out of three children remain obese throughout their lives which is why India has become the diabetes capital of the world.
How To Prevent Childhood Obesity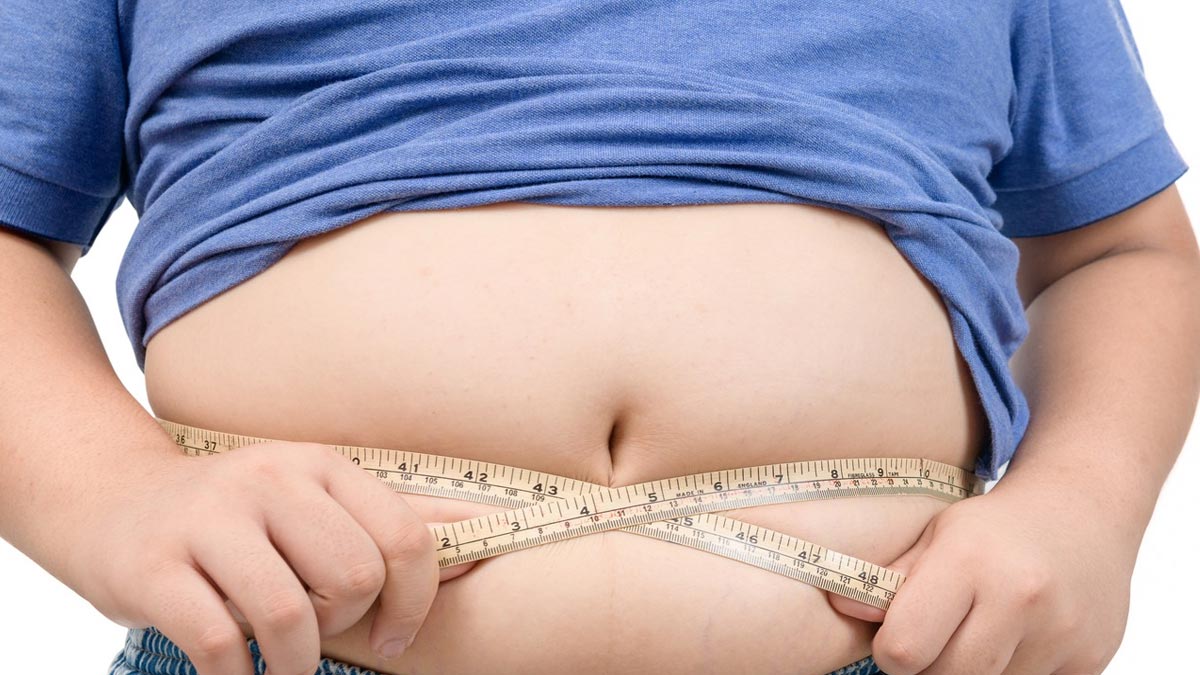 The World Health Organization has warned of childhood obesity becoming a public health issue. Considering the steep rise in the cases, it is extremely important to take necessary steps in preventing obesity in children. Here are some ways to do it:
Have a wholesome breakfast with fiber and protein to keep the child energised for a long time.
Have frequent small meals instead of big limited meals as this allows easy digestion.
Practice portion control. Make sure you don't eat extra and try to fix a plate with compartments to stick to the amount.
Make children eat a variety of seasonal fruits and vegetables. If they are picky eaters, you can make them soups and juices that would provide equal nutrition.
Balance meals and add all food groups in proportions.
Inculcate habit of eating on a dining table to prevent slow eating and overeating.
Reduce their screen time and restrict them from watching TV or using smartphones while eating.
Limit sugar intake. Avoid giving sugary foods and drinks to your children. It is better to promote consumption of foods with natural sugar.
Make them physically active. Ensure that they are playing some kind of sport daily. Physical activity is utmost important to keep obesity at bay. Besides, this would make them fit and flexible.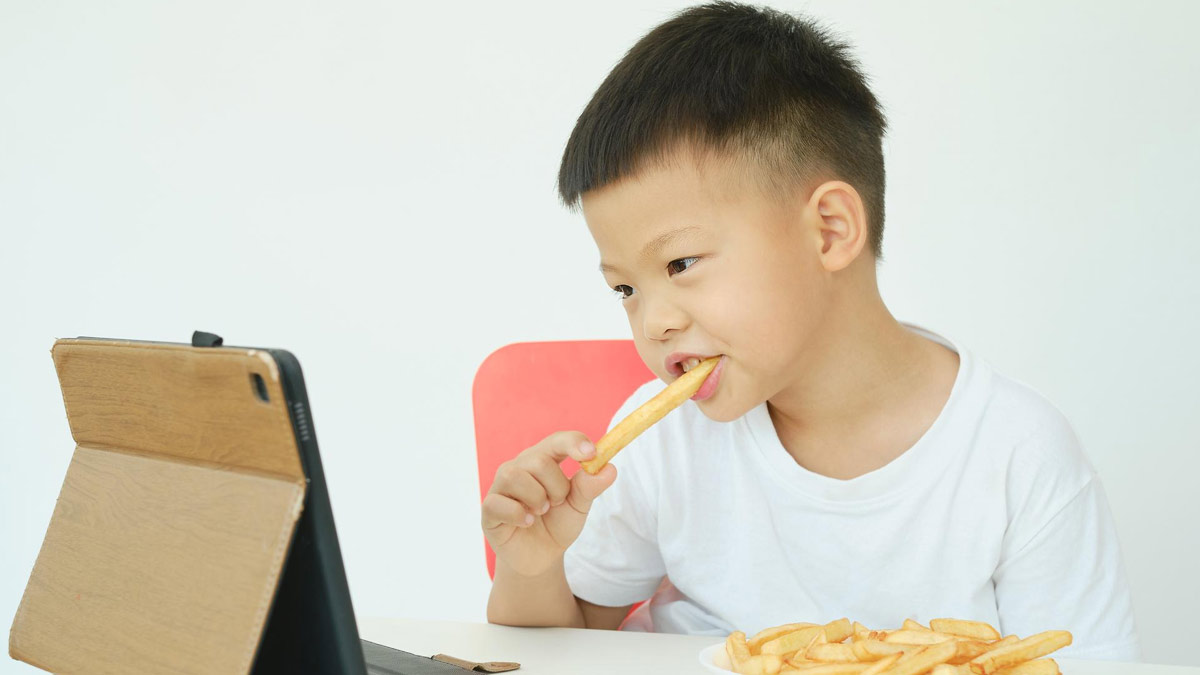 Conclusion
Parents should take immediate steps when they see their child gaining weight abruptly. Monitor their diet, physical activity and habits to see where they might be lacking. It is your responsibility to keep your child fit, active and healthy. Encourage them to follow a routine which includes ample time for meals, sleep and play. Inculcating healthy habits right from the beginning would help them maintain health while growing.