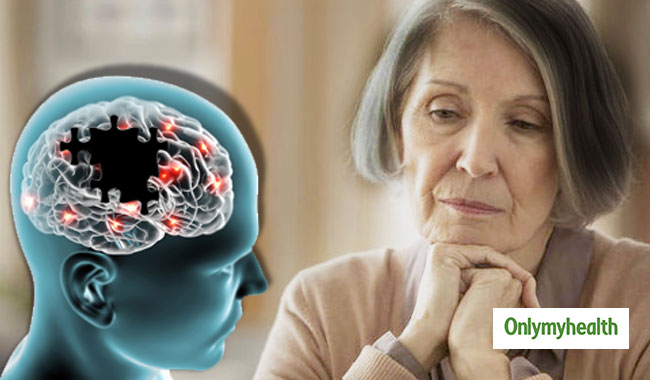 Approximately 3.7 million people in India are suffering from Alzheimer's disease and the figure is likely to double by 2030 as per the reports. Studies suggest that lack of the female hormone oestrogen after menopause
World Alzheimer's Day 2019: In India, approximately 3.7 million people are suffering from the disease of Alzheimer's. It is known as the most common form of dementia (related disorders and). However, as per reports, the figures are likely to get double by the year 2030.
You must have heard about several signs of Alzheimer's disease! But these are the common two initial symptoms:
mild forgetfulness

confusion

forgetting appointments

name of a person

what were you going to do
These can be normal, as a person can forget certain things at a certain time, but if it is becoming very frequent or troublesome then it could be Alzheimer's disease. The signs of Alzheimer's worsen gradually and it also impacts the ability to function normally, such as:
speak and write coherently

find one's way around

make judgments

initiate problem-solving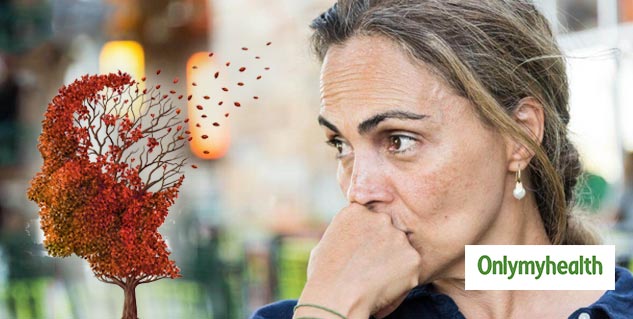 Also read: Memory loss may not be the only sign of Alzheimer's, know other symptoms
There are many other symptoms, apart from frequent memory loss, that could be a sign of approaching Alzheimer's disease (AD). It may include:
Change in daily habits
People suffering from Alzheimer's may start to stray away from their set routines, such as not paying attention to their clothes or skipping bathing and grooming. The lack of interest might also be reflected in the daily habits of a person who is beginning to have symptoms of Alzheimer's disease. Doing everyday activities that need sequential steps such as operating the washing machine or the food processor also become difficult.
Thinking and reasoning inability
Alzheimer's disease affects memory, concentration and thinking which make it difficult to perform many tasks. It also shortens the attention span and makes it difficult to understand various concepts such as numbers or symbols. So, a person suffering from Alzheimer's disease finds it difficult to manage their finances, cheque books and payment of bills.
Also read: Alarming Symptoms of Alzheimer's Disease You Must Know
Inability to make judgments and decisions
Making simple judgments and decisions such as what to do if food is burning on the stove, or how to handle a kitten which suddenly jumps in front of the car while driving, become very difficult.
Affects speaking and writing
Alzheimer's disease affects the ability to find the right words to identify objects, express thoughts or take part in conversations. Progressively, reading and writing skills are affected as well.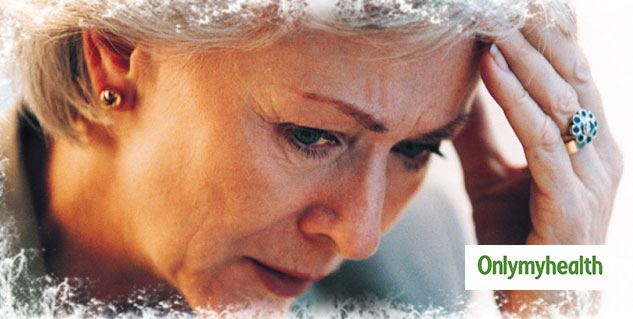 Some studies suggest a lack of the female sex hormone oestrogen after menopause plays a role in induction of this disease and this could be the possible reason why women are at a greater risk of Alzheimer's.
Also read: 4 Simple Tips for Women to Prevent Alzheimer's Disease
Researchers suggest that the regular practice of yoga and meditation could be a simple, safe and low-cost solution to improving brain fitness keeping this disease at bay. Those people who start a fit life from mid-life onwards are less likely to develop the disease. Regular exercise prevent the formation of amyloid proteins inside the brain that the major cause behind Alzheimer's disease.
Ways to prevent Alzheimer's disease in women
Eat well
A healthy diet promotes a healthy brain. You should eat plenty of fruits, vegetables and whole grains. You should also limit the intake of sugar and saturated fats.
Exercise regularly
Exercise increases the flow of blood and oxygen to brain cells. It will improve memory, reasoning, judgment and thinking skills. It will also slow the progress of the disease.
Sleep well
Sleep loss can lead to development of Alzheimer's disease. 8 hours sleep should be a very important part of your life. You should make a proper schedule and give ample amount of time to sleep only.
Read more articles on Other Disease