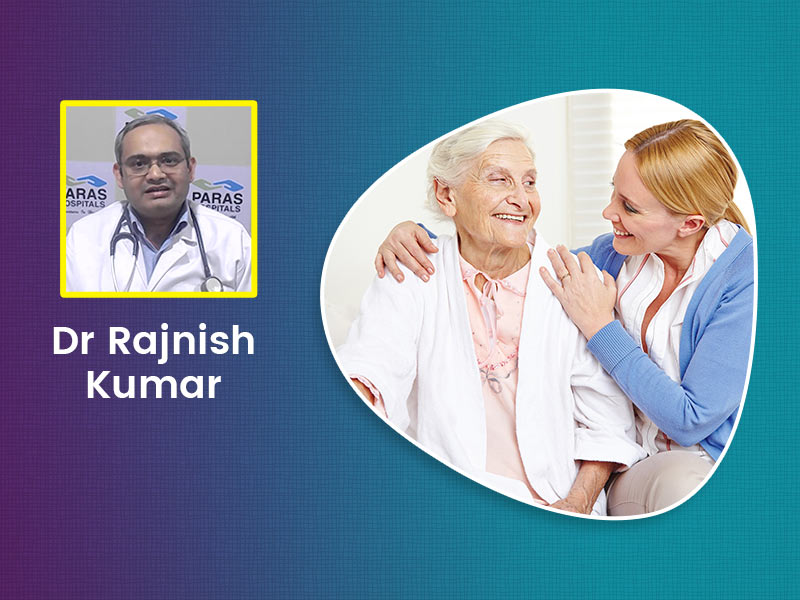 Alzheimer's is a brain disease that has become a global emergency in today's world. With more that 5.3 million people suffering with some or the other kind of dementia, out of these most people are affected by Alzheimer's. This brain disease causes a person to lose their memory slowly and gradually due to which their thinking capacities are affected and they find it difficult to perform some of the most simple and regular tasks. According to a report distributed by the Alxheimer's and Related Disorder Society of India (ARDSI), by the year 2030 the number of people being affected by the Alzheimer's disease in the country will rise and reach upto 7.6 million. There are a lot many factors that can cause this condition as a person grows old. Although there is no cure for this disease, taking some preventive measures and taking prescribed medications can help to slow down the progression of this disease in the initial stage. Let us take a deep dive into this article and try to understand what is the condition of this disease in the country, various factors that cause this disease and some treatment options that one can look out for with Dr. Rajnish Kumar, HOD, Neurology, Paras Hospital, Gurgaon.
Condition of Alzheimer's in India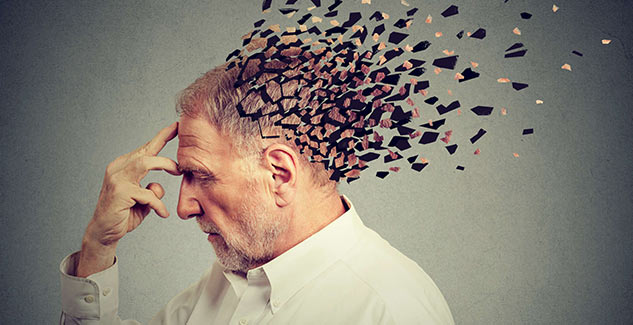 Image Credits- Economic Times
Also Read: World Alzheimer's Day 2021: 7 Signs And Symptoms Of Alzheimer's You Need To Know About
Although there are various factors that cause this condition and different people around the globe could be affected by different conditions which lead to the occurrence of Alzheimer's disease. According to stats and predictions, India will endure the worst part of dementia due to its demographic aging and will increase with every passing year. As dementia and Alzheimer's are diseases which particularly affect people in old age, it is expected that in the next few decades there is going to be a constant rise in the number of cases of these diseases in the people who fall within the age group of 60-75 years. As Alzheimer's is one such disease that can cause various difficulties and make it difficult for a person to perform even the simplest of tasks like brushing, walking, eating and even sitting, it is important to look at the factors that can lead to occurrence of this disease.
Causes of Alzheimer's
With stats and reports showing the rise in the number of patients of Alzheimer's in the coming years it becomes important to spread awareness about the same and know about the various factors that might give rise to this condition.
#1. Age
Alzheimer's is a brain disease that has been associated with increasing age. Due to this disease significant memory loss is observed in people who fall in the age bracket of 60-75 years.
#2. Cardiovascular Disease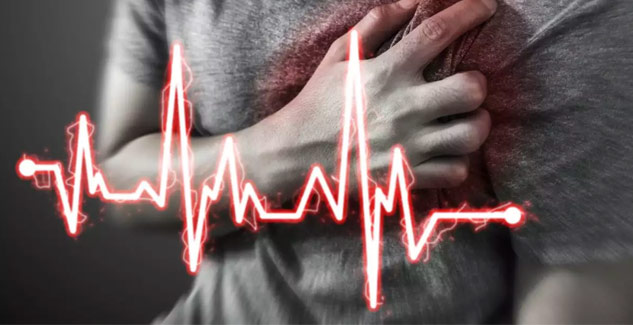 Image Credits- Times Of India
With the nervous and cardiovascular system being two of the most important systems of the human body, the link between these two has a very crucial role to play in a person's overall health. The health and functioning of your brain is closely related to the condition of your heart and health of the veins. As it is the heart which provides the brain with supply of oxygen and essential nutrients through blood for its proper functioning. Various factors and diseases that affect a person's cardiovascular health like diabetes.
#3. Genetic Factors
Well it's not that all the people who fall in the age group of 60-75 years will get affected by Alzheimer's. Researchers have found that genetic factors have a key role to play in the occurrence of Alzheimer's. If someone in your family say; your parents or grandparents have been affected by this disease then there are chances that you might suffer from this brain disease as well. This happens due to the variations of genes which results in expanding a person's chance to develop Alzheimer's.
#4. Shocking Injury to the Brain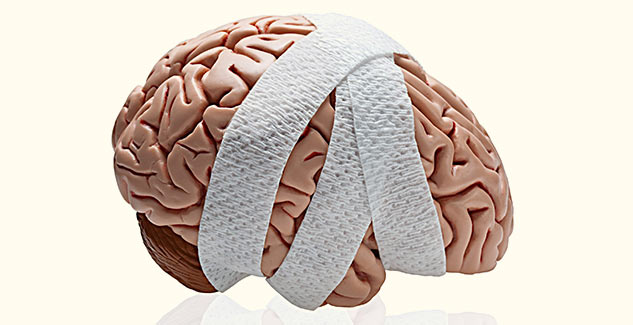 Image Credits- Clinical OMICS
The skull is an essential part of the skeletal system. A tough structure that consists of 14 bones and houses delicate organs like the brain inside it. Due to an accident when the skull gets hit by something with a harsh force it might lead to a brain injury. This brain injury can cause some kind of infection and inflammation in the brain resulting in Alzheimer's.
#5. Family History
Well your family history has a lot to do with your present medical conditions. Little do you know that the genes are not the only factor that can cause Alzheimer's but some diseases run within the family. A person is most likely to get affected by this brain disorder if their close family members like parents or siblings have been suffering from this disease. The simple reason behind the cause of this condition apart from the faulty genes is the lifestyle habits and other natural components that might have some influence on your health.
Treatment for Alzheimer's
As said, till date there is no cure or solid treatment available for brain disease like Alzheimer's and no drugs whatsoever can stop or cure the damage caused due to this disease. Although there are some medications that can assist with the symptoms of this disease. All these assisting medications help in expanding the neurotransmitters of the brain.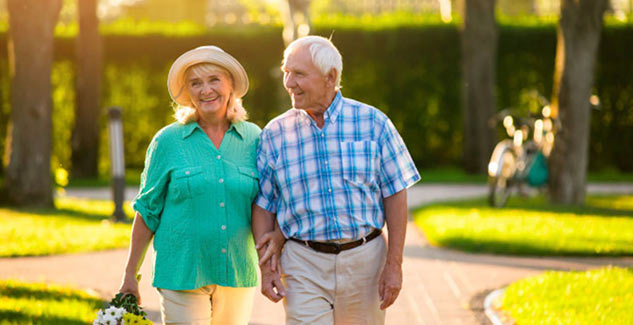 Image Credits- Companions for seniors
Also Read: World Alzheimer's Day 2021: Tips On How To Take Care Of An Alzheimer's Patient At Home
Not just medications but making a proper use of behavioural interventions can help to improve the quality of life for the patient and the caregivers as well. The behavioral interventions that one can look out for are-
Taking part in activities in order to improve mood
Getting involved in physical activities such as walking as swimming
Treating the coexisting conditions
Helping one to assist with sleep issues and aggression
Engaging the individual in conversation
By Dr Rajnish Kumar, HOD, Neurology, Paras Hospitals, Gurgaon.
Read more articles in Other Diseases