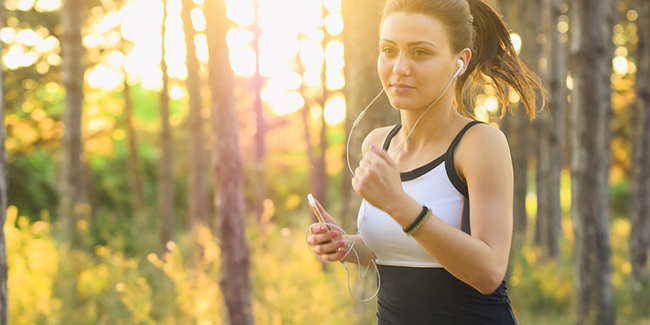 There are many simple tricks how working women can carry on their work as well as take care of their weight, without bothering about going to the gym tired from work.
The job profile, the paycheck and all the additional perks that come along with it - all work perfectly for a lot of working women. If only there was time to work out and lose some weight between all the morning rush and power lunches! However, working out does not necessarily mean devoting an hour everyday hitting the gym before going to or after coming back from work.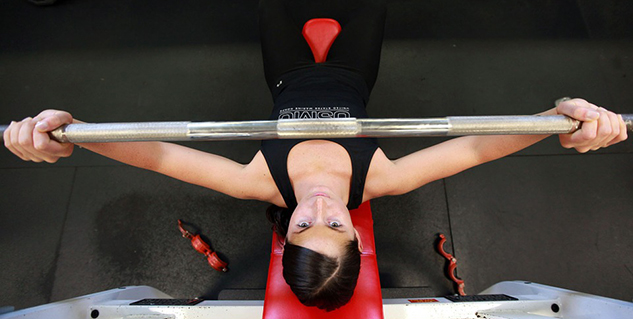 One's work takes up anything between one-third to half of one's day - 5-6 days a week. With such a hectic life- working women, who also care about keeping healthy and trim, might find it difficult to embrace the dedication that gymming requires. However, there are many simple tricks how such women can carry on their work as well as take care of their weight, without bothering about trudging to the gym tired from work. Some such tips are:
Walk
When going to office, park your vehicle or get off at a stop a few minutes away from your office, and walk to it. Intend to thus walk for 15 minutes to and fro every day. At work, use some time during your lunch break to take a refreshing walk in a nearby park. If the weather is cold, you still can walk in your favorite mall.
Walk around the office
In the office, get out of your comfortable chair and go visit your colleagues from a different department instead of messaging or phoning them. If you need to go to a washroom, choose the one located on the top floor and walk there. Such simple steps, once they become so ingrained as to be performed unconsciously, will greatly help one in the process of keeping fit.
Take the stairs
It might have become a cliché to mention using the stairs instead of the lift to lose weight. However, when using the stairs thus becomes a habit, it does contribute to weight loss. Still, one needs to be realistic and not take the stairs all the way up to a 20th floor office. In that case, one can easily take the lift till the 17th or 18th floor, and climb the rest of the way up.
Drink water
Ensure that you drink 8 to 10 glasses of water, even when you're neck deep in work. Take a water break every hour and half or two. Don't substitute for juice. Besides metabolizing fats and effectively flushing wastes, doctors say that drinking (ice-cold) water can help you lose 62 calories. And if you have a glass of water 10-15 minutes prior to your lunch, you will feel full once you start eating.
Lunch
All these tips will come to naught, if one still packs a heavy lunch. Besides adding to the kilos, a big lunch will also make one sluggish in the post-lunch office hours. Sandwiches, sprout salads and so on are great lunch ideas, with healthy juices to wash them down.
In any case, breaking meals into frequent, light ones instead of three heavy ones is a mantra dieticians swear by. So, keep some diet crackers or an apple or two handy every two hours or so. Dieticians speak of the goodness of chewing in weight loss anyway! And in case a heavy lunch is indulged in, take a walk around the office to burn it down.
Hot organic drinks
Swap the usual coffee during your coffee breaks for organic coffee or green tea without sugar. Such drinks improve metabolism, and are just as refreshing to help you carry on with your work.
Office gym
Nowadays many multi-national corporations are investing in office gyms for the recreation and health of their employees. If you are lucky to be a part of such an organization, it is advisable to fully utilize such facilities.
For those individuals who do not have such luxuries in their office, though are as enthusiastic about their health, keeping a twister in the storage of their cabin, to use it when they get a break – is a good and innovative idea.
Thus, working women do not need to despair about the shortage of time and energy which disallows them from investing in a rigorous work out session to keep that body trim and toned to face the work pressure all week – before they can let their hair down and breathe a sigh of relief when weekend approaches!
Image: Pixabay