Be it children or adults, everyone is glued to laptops and computer screen these days. Some people are engaged in for information and other for entertainment purpose. Due to flood in the information which is available on the net and social media, it has become an addictive companion. Abundance of Internet has given freedom to people to stock up all types of information, which may not be very useful for your body and health.
Digital Era
Nowadays when everything is digital and work from home is in full swing, there are some points which you need to take care of while sitting on a laptop or computer screen. Sitting for long hours on your desk can actually affect your health adversely. It not only puts strain to your eyes but also affects your physical and mental health. There are also few diseases which you may have if you are using your laptop or desktop for long hours.
6 Health Problems Caused Due To Sitting Long Hours On Laptop-
Poor Posture- Sitting for long hours on laptop or computer can cause pain in neck, back and head. You can also have permanent issues like fatigue. Muscles are not able to relax when you sit for long hours in a particular position and causes bad body posture. This can also reduce circulation of blood in veins and muscles which can be dangerous for your health.
Preventions
Sit with a computer desk which gives you proper position.
Monitor should be at eye level or slightly below.
Keyboard should be at comfortable position to give rest to your elbows.
Chair should have proper back support.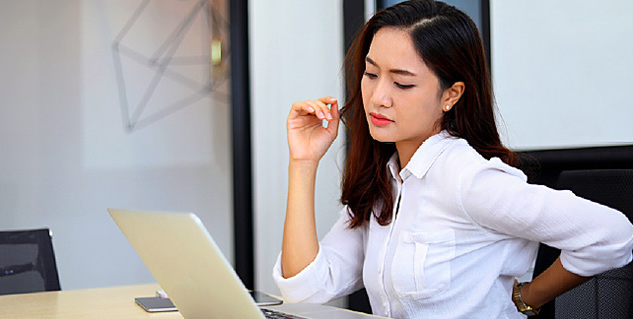 Eyestrain- It is quite obvious that continuous focus on the screen can put eyes under terrible stress. Even when the screen is placed at a distance it can increase the pressure on your eyes. This can again cause fatigue and there could be probable damage to your eyes. There are chances that continuous stress on eyes will result to blur vision.
Preventions-
Source of light should not directly reflect upon your eyes.
View with a slightly tilted screen.
Reduce the contrast of the laptop and put it on auto brightness.
Frequently look away from the screen.
Have regular eye check-ups if you have blurred vision or headaches.
Also Read- Who Is At Risk Of Glaucoma, Treatment And The Food Preferred
Sleep Deprivation- The amount of time you spend on your laptop screen also results to decrease in your sleep time. Excessive use of laptop and the blue light emitting from the screen can cause problems with the sleep hormone which is melatonin. This makes it harder for you to sleep at night and gradually your will have sleeping disorders.
Preventions
Well, the best way is to correct your sleep cycle as soon as possible
Avoid working for late hours on laptop in the night
Take proper intervals while sitting on laptop.
Take a nap of 15-20 minutes if it is necessary to work or sit on laptop at night.
Also read-Are You Unable To Sleep Properly? It Can Lead To These 5 Diseases
Chronic health diseases- Sitting for long hours on your laptop can also cause chronic diseases such as type-2 diabetes, heart disease and even cancer. It is scientifically proven that spending excessive time on digital devices can spike insulin levels in your body. It also accumulates fat in your bloodstream which increases the risk of strokes.
Precautions
Try to move around after every one hour.
Do not sit in a wrong body posture.
Avoid taking junk food or fatty things while you are sitting on the desk.
Eat nutritious fruits.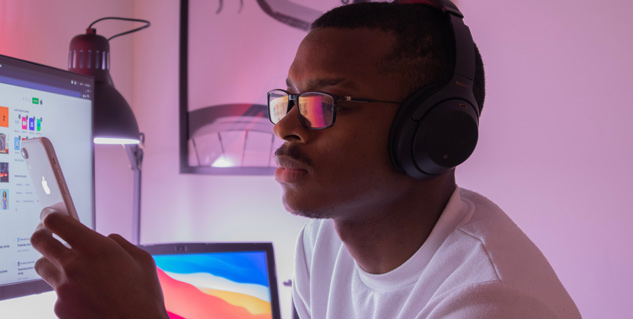 Memory loss- This can be really scary and is one of the major factors why sitting on laptop for long hours can be harmful. Too much time on the laptop or desktop can alter the structure of the thinking process of your brain. It can cause the cognitive process to shrink which can weaken the brain's signals. This can lead to poor memory, concentration loss, slower processing of information and weaker reflexes.
Precautions-
Go for outdoor games or activities.
Do not be monotonous while sitting at the laptop.
Do eye and concentration-based exercises.
Do meditation.
Impaired Socializing Skills- You must have notices those who play games a lot or spend most their time watching series have low socializing skills. They are not comfortable among the social group and often find ways to get out of public space. This results in confinement of your brain and it limits your thinking ability and skills towards few things. This is now happening with most of the children as they are confined to their homes and laptops.
Precautions
Talk to your friends and family on a daily basis.
Give time to yourself for your creativity
Socialize and try to know people.
Stop playing or doing addictive activities on the laptop.
Also read-Do You Work In Night Shift? If Yes, You Can Get This Deadly Disease
What Will Happen If We Sit For Long Hours In Front Of Our Laptops?
Our expert Dr Sumeet Nigam, (MBBS, M.D. Medicine), Sahara Hospital, Lucknow answers this question with an example. He acknowledged that binge watching series for long hours in their comfortable position has been a favourite pass time of both adults and teenagers. But this has also resulted in increase of injuries caused by laptops. Laptops and monitors were initially built for working for short hours but activities like binge watching can affect your physical health. There can be significant pain in your eye muscles, shoulders, arms and joints. It can weaken your eyesight and memory cells. People who work on laptops have more chances to falling for diabetes and heart attack than other people. Also, it lowers the self-esteem of the person and loss of confidence is evident.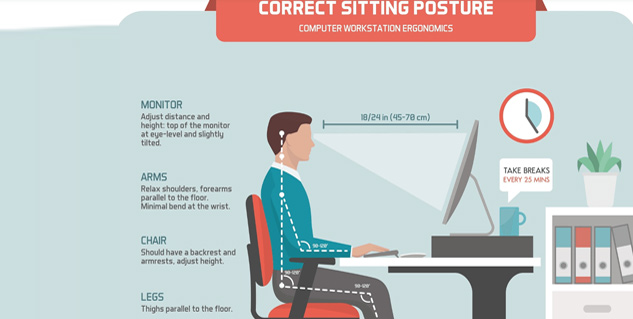 Conclusion
Sitting for long hours on your laptop can affect your health in an adverse way. There are problems which can arise due to excessive use of screen time. People who work continuously for long hours are at a high risk of falling for chronic diseases. Take due precautions and measures to reduce the risk of health issues.
Read More Articles on Other Diseases