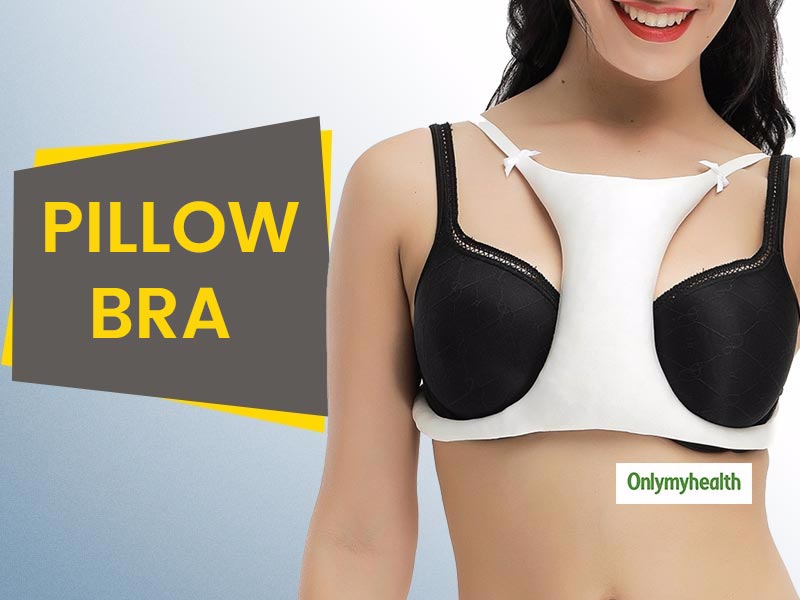 Every girl/women want to look perfect! And for this the girls buy perfect outfits to look fashionable and stylish, but what about the perfect bra? Also, do you know that ageing starts affecting your breasts and cleavage with increasing age? With the increasing age, hanging off our breasts and wrinkles on cleavage gradually become a cause of great trouble. Many times, due to the hanging of the breasts and cleavage ageing, not everyone can wear good clothes. But now, here's its treatment. There are new types of bras in the market according to different breast size and comfort. You just need to understand your type.
Contour, Wireless and T-shirt Bra
Underwire bras that fit the entire size of the breast and keep them attached to the chest give a beautiful size to it. Some women like it, but some feel uncomfortable in it. It has a double- or triple-bar underwire inserted inside the casing for greater comfort. If you don't like underwire bras, then there are a lot of non-wire bras on the market now.
Also Read: Itching and Discomfort During Pregnancy Are Signs Of Cholestasis
Push-up bra
If you want your breast to look uplifted and bold, a push-up bra is a perfect bra for you. This bra moulds the breasts beautifully. Apart from this, women who have one breast bigger than the other or have lumps can wear padding in a cup of it. A push-up bra is much better for showing volume to the breast.
Also Read: Itching Around The Breasts Could Be Due To 'Nipple Dermatitis'
Strapless style
Strapless styles are usually chosen according to outfits. They are very comfortable. They come in regular and longline type, which can be called bustier. You can also wear it with a crisscross strap. It can be worn with a blouse and western dress.
Special pillow bra for cleavage
A new bra has come to protect cleavage from ageing! This bra has a thick cushion or pillow for beach cleavage. You can wear this bra even at bedtime as this helps you to fix cleavage wrinkles. The pillow bra has been made very comfortable. Note: You can wear it anytime while sleeping.
Sports bra
Most sports bras provide relief to our breasts during yoga and aerobic activity. Do you know that there are two types of sports bras? Compressive and Encapsulation. The first one gives you the "uni-bob" that holds your breasts in place, pressing them. The compressive bra is like a regular bra, in which each breast has its cup. For medium-to-high-impact activity (running), always wear a bra that gives double care to your breasts with both compressive and encapsulation properties.
Read more articles in Women's Health