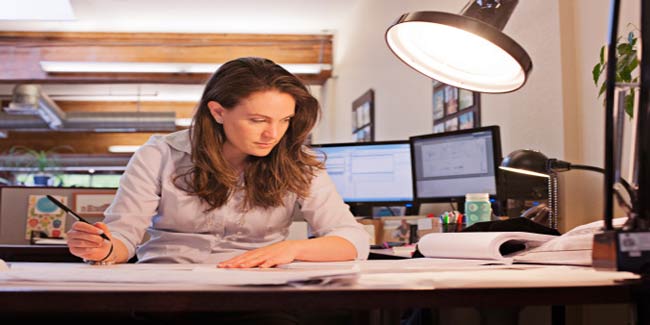 Working women are likely to get stressed while striking a balance between multiple roles (worker, spouse, mother, daughter-in-law, daughter) that they are required to do nevertheless they still tend to have better physical and mental health as compared to those women who are housewives.
Working women are supposed to give an ardent commitment to both their career and family. There are huge expectations from both sides and women feel that they must sacrifice one for securing another and the choice is never an easy one. Here is how they can take control of stress at work.

Develop an insight – In order to combat work related stress, women should develop an insight into their internal value system and understand how it influences their decisions, motivation and well-being.

Acknowledge – Women need to acknowledge that they do not have to follow the male model of working where the ideal worker is the one who devotes fully to work and has no other responsibilities.

Realistic assessment – A realistic assessment of what all they are doing and how much can they do needs to be made. They must explain their difficulties to spouses and other family members and share the burden of household responsibilities.

Think creatively – Each woman should think creatively about how to integrate these two models rather than experiencing pressure from each side to give a total commitment and excellence.

Detach yourself from work –It is the ability to turn ourselves off that can help you a great deal. When the time's up at work, turn off and take it off your head.
Chill out – A chill-out routine helps you get in the mood for relaxation. Change your mindset instantly when you are back from work. You can head outside for a run or a swim; take a warm shower.

Plan weekends – Taking mini-vacations can sufficiently recharge your batteries. Get the most out of an extended weekend and get that stress off your shoulders.

Become an artist – Sometimes we need to turn ourself into someone else to get out of the work gutter. Be an artist; sing, dance or paint. It will unplug you mentally from the problems in your everyday life.

Get a hobby – When your mind is busy, you will forget everything in your life including work. Try hand at gardening or a music instrument.

Share a joke – According to a study at the University of California, cracking up increases feel-good endorphins and decreases stress hormones such as cortisol and epinephrine.

Deep breathe – When you need relief in quick time, this is what you do. Achieve inner peace with this quick breathing exercise. Close your eyes and take a few deep breaths.
(Images:Getty)
Read more articles on Office Health.