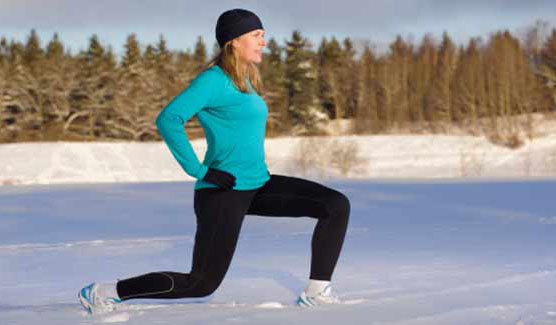 It is usually a tough job to maintain a jogging or a running routine during winter. Not only does the chill make your ears and hands numb, it also tends to make you more prone to cold as the sweat formation is much less compared with that in summer.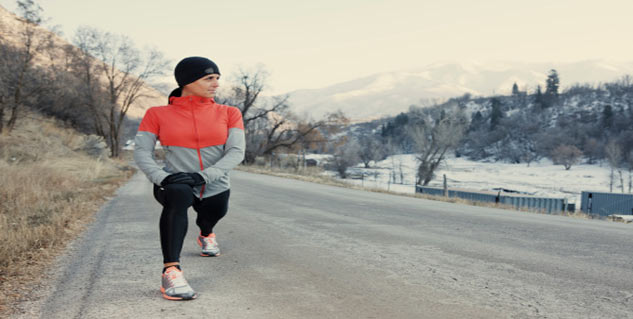 While many people get warmed up easily, others take time and this happens due to the body type. Let us find out how you can winter-proof your run this winter:
One method is to switch over to a treadmill and avoid jogging outside on the days when it is too chilly for you to bear. Even though treadmill exercising is different than walking in open air, one can always explore alternative options when it comes to drastic weather conditions.
Cold affects the chest and the knees the most while running. One might not be able to realize this initially, but the pain does settle in because the ligaments and joints take more time to warm up and the nip can cause muscle to pull.
Wear layers but do not overload yourself. Wear a thermal and a plain cotton t-shirt on top of which you can wear a sweat jacket or wind cheater. The body should feel cosy and comfortable and not stuffed up. Gradually, when you start feeling warmer, you can take your jacket off. Do not worry! The layer of thermals would protect you.
Ensure that the wind cheater or the wind proof jacket is made of nylon.
Wear woolen gloves to keep your hands warm. Gloves exposing the finger tips are the best you can opt for. These will help you keep your fists tight and prevent your hands from getting sweaty after a tedious running session.
To beat the nip in the air, start brisk walking or jogging. Running as soon as you are on the track might stiffen your joints and get you tired quickly.
Wear comfortable shoes. Cotton socks should be worn while running outside in winters. Feet tend to warm up first and to avoid sweat accumulation in the feet, wearing cotton socks is mandatory. The trick is to wear dry-fit fabrics.
Put on those headphones and keep sipping water from time to time. Winters can cause unprecedented dehydration while one exercises. The water loss from the body might be the same but it does not show because perspiration is less compared with summers.
At times, summer provides you the reason to run that extra mile as the body heats up fast and you can keep a track on your energy level and thereby push yourself further. In winters, on the other hand, it is hard to detect the heating point of the body. Therefore, exercising indoors or warming your body enough are the best alternatives.
Do not let your exercising routine take a backseat even during winter!
Image source: Getty