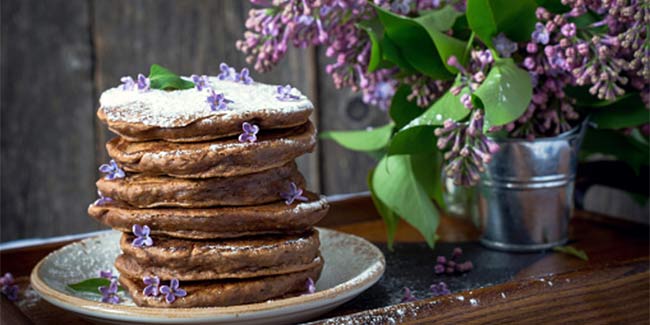 We all know that sinfully delighting chocolate is. Chocolate is answer to all your questions, chocolate can lift the mood in the blink of an eye. Okay! That was a bit exaggerated but yes, chocolate does make things better. So, calling out all the "chocoholics", here are five quick recipes that you can try at your home this weekend.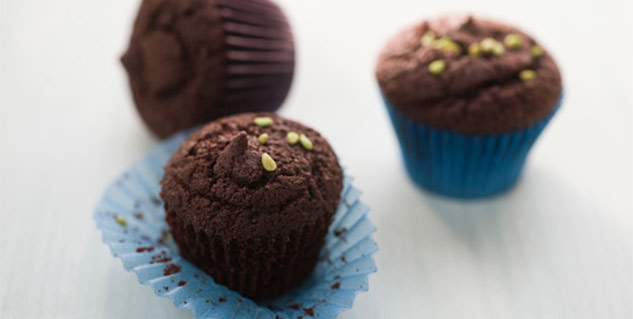 Chocolate barfi
Ingredients
2 Tbsp of ghee
2 Cups of coco powder
3 Cups of grated khoya
1 Cup of powdered sugar
How to make chocolate barfi
Take a wide pan and heat ghee in it.
Add the grated khoya and keep stirring. Lower the heat while stirring.
Now, add the sugar powder. Mix well while stirring continuously.
Now, add the cocoa powder, mix well. Remove from heat and spread the mixture on greased plate.
Refrigerate for half an hour. Cut in desired shapes.
Chocolate pancakes
Ingredients
2 Cups of refined flour (Maida)
1 Cup of cocoa powder
1 egg
2 tbsp butter
How to make chocolate pancakes
Take a bowl, add butter and eggs to it and mix it well with a hand blender. Mix it until the mixture becomes frothy.
Now add flour to it while continuously stirring the mixture to get a smooth consistency.
Now add the cocoa powder. Mix well to avoid any lumps.
Take a frying pan and add a little butter. Now, pour the cocoa batter and spread it slightly with a spoon.
Fry both the sides. You can have them with some nutella.
Chocolate dipped fruit delight
Ingredients
1 Bar of white chocolate
1 Bar of dark chocolate
1 Cup of orange peel
2 Tbsp of lemon juice
Take fruits like strawberries, bananas, Pineapple slices, cherries and other fruits of your choice.
How to make chocolate dipped fruit delight
Boil the orange zest. Strain the water from the zest and pat dry. Keep them aside.
Cut the fruits and keep them in fridge while you prepare the dip.
Now, take a big bowl and fill it with some water. Heat the water on low flame.
Now, place a microwaveable glass bowl over the simmering water. Put both the white and dark chocolate bar in the bowl and melt the chocolate along with the strained orange zest and lemon juice.
Keep stirring. The dip is ready. Either you can dip the fruits in the chocolate and have them or you can put refrigerate them.
Image source: Getty