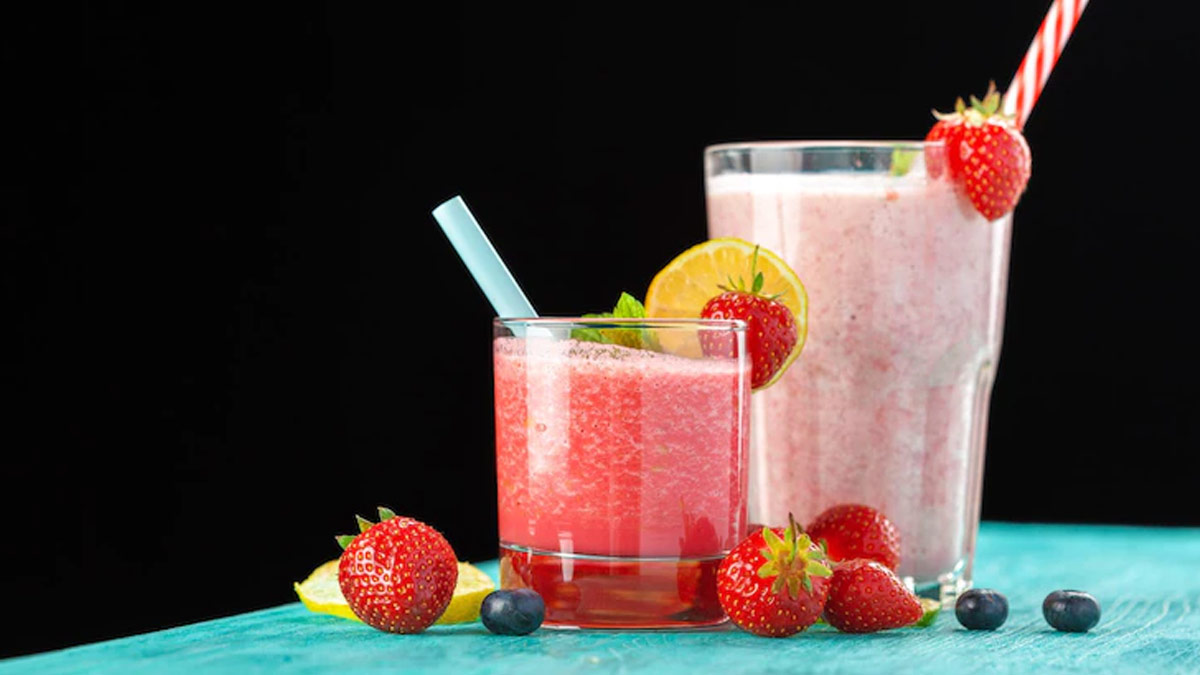 Elevated cholesterol levels are very dangerous to the body, as they dramatically increase the risk of heart disease and stroke. Most cholesterol in our bodies is low-density lipoprotein, also called bad cholesterol. Heart disease and stroke risk are both increased by high low-density lipoprotein levels.
High-density lipoprotein (HDL) cholesterol, sometimes known as good cholesterol, helps in reducing the risk of heart disease and stroke. Diet has a significant role in managing cholesterol, just like it does with diabetes. Here are six winter drinks that one can drink to maintain healthy cholesterol levels.
Kashmiri Kahwa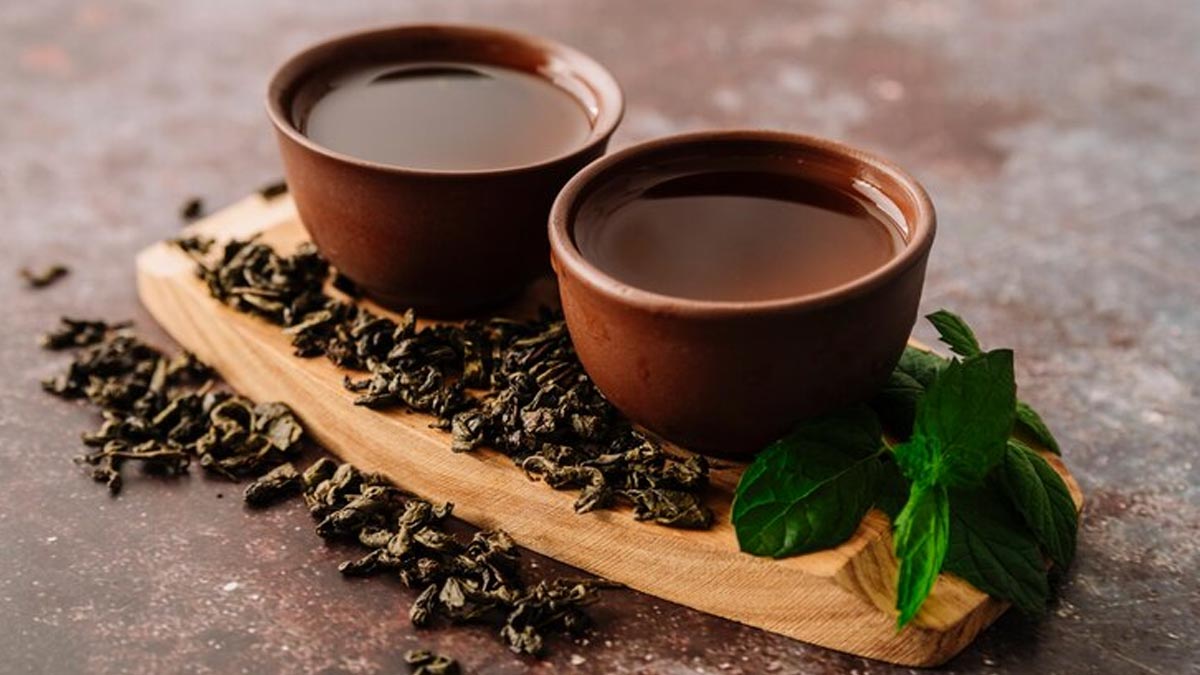 One of the beverages with a remarkable blend of delectable flavour, scent, and health advantages is kahwa tea. Among other benefits of Kashmiri kahwa is the lowering of cholesterol levels.
Also Read: Expert Talk: 6 Ways To Lower Cholesterol Levels
Oat Drinks
You can have drinks containing oats to lower your cholesterol levels. Oats are rich in beta-glucans that mix with bile salts to form a gel-like material in the stomach, which may prevent the body from absorbing cholesterol and lowering cholesterol levels. While choosing the suitable oat for your winter drink, check the label to see if they contain beta-glucans.
Green & Black Tea
Green has catechins and other antioxidant substances that can reduce levels of bad or low-density lipoprotein and total cholesterol. Although. to a lesser extent, black tea can also help lower cholesterol levels. This is primarily due to how differently the body absorbs fluids depending on the catechin content of the teas.
Soy Milk
You can drink soy milk instead of cream or other high-fat dairy products to help lower or control cholesterol levels. To lower the risk of heart disease, the Food and Drug Administration (FDA) advises taking 25 gms of soy protein daily as a diet low in saturated fat and cholesterol. Furthermore, eating unprocessed, little-processed soy with little to no added sugars, salts, or fats is preferred.
Smoothies
You can also drink smoothies, especially those made of berries, as they are rich in antioxidants and fibre, which are helpful in reducing cholesterol levels. For example, berries' potent antioxidant anthocyanins can lower cholesterol levels. Berries have minimal calorie and fat content. You can blend two handfuls of any berry to make a smoothie.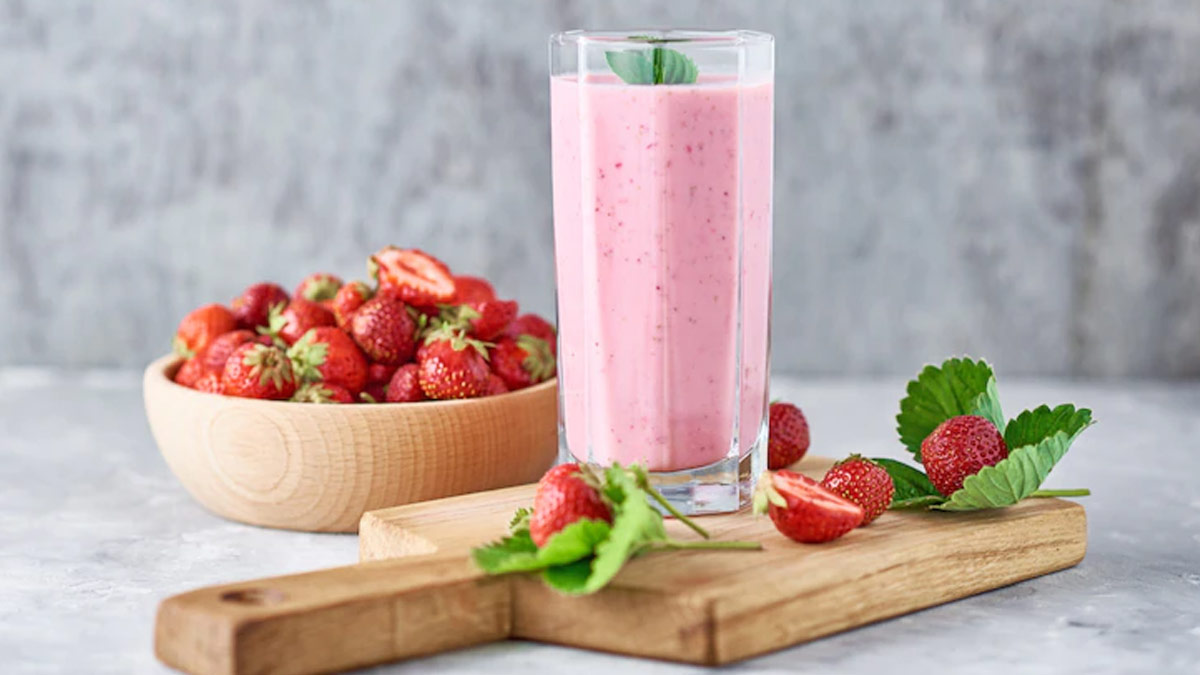 Also Read: Study Finds Eating An Avocado Daily Can Lower Cholesterol
Apart from berries, you can also take smoothies made from plant milk. Ingredients in plant-based milk have the potential to reduce or manage cholesterol levels. You can use soy or oat milk to make a good smoothie.
Tomato Juice
Lycopene, abundant in tomatoes, can lower bad cholesterol and raise lipid levels. Niacin and cholesterol-lowering fibre are also plentiful in tomato juice. Furthermore, research indicates that tomato juices boost the fruit's lycopene content.
Takeaway
It is equally important to know what to avoid to maintain good cholesterol levels. Coffee or tea with added cream, high-fat milk products, drinks containing coconut or palm oils, and ice-cream-based drinks are some drinks high in saturated fats that should be avoided by people who wish to maintain healthy cholesterol levels. Also, one should avoid sweetened beverages like fruit juices, energy drinks, and hot chocolates.
Image Credits: freepik