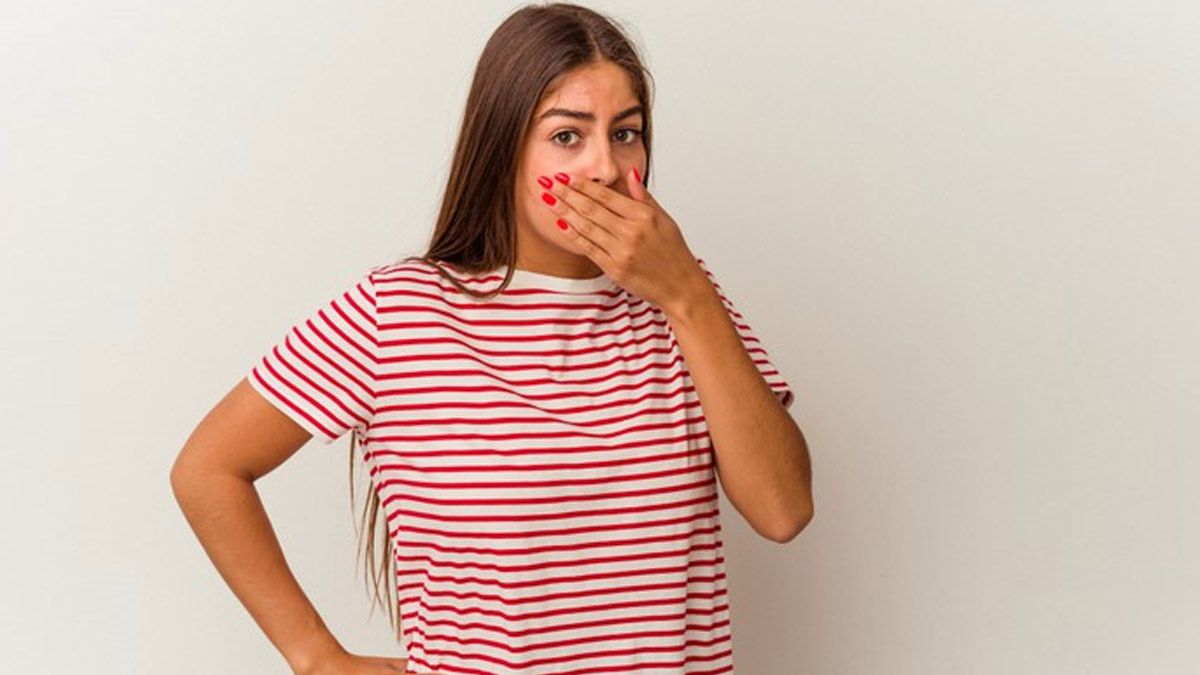 A dry mouth is also known as xerostomia. It arises when salivary glands are unable to produce enough saliva. This condition causes a dehydrated sensation in your mouth. It can also cause a dry throat, cracked lips and bad breath.
Saliva is an essential component of digestion. It helps to moisten and break down your food. It also acts as your body's principal defence mechanism, assisting it in maintaining good oral health by protecting your mouth from gum disease and tooth decay.
Sometimes the dry sensation in your mouth is an indication of an underlying problem that necessitates treatment. It can also result in tooth decay and mouth sores
Reason Behind Dry Mouth
A variety of circumstances can cause dry mouth. Having a dry mouth sometimes implies that you have an underlying problem.
Following are the possible reason behind dry mouth:
Dehydration
Dehydration occurs when your body loses an abnormally large amount of fluid without being replenished. This might happen as a result of vomiting, diarrhoea, excessive sweating, or blood loss. Dehydration causes your body to generate less saliva than usual, which can make your mouth to feel dry.
Also read: What Is Dry Mouth? Know The Symptoms, Causes, Treatment
Medications
Many drugs may produce dry mouth as an unwanted side effect. Medications to manage depression, anxiety, diarrhoea, high blood pressure, and asthma can cause dry mouth. Antihistamines, diuretics, and some chemotherapy medicines can also reduce saliva production. Consult your doctor if a certain medication is causing mouth dryness.
Anxiety and stress
When you are upset or anxious, your body produces extra cortisol, sometimes known as the "stress hormone". When cortisol levels in your saliva rise, the composition of your saliva changes, resulting in mouth dryness.
A Dry Mouth Can Indicate
Dry mouth can also be caused by several medical disorders, including:
Diabetes
A dry mouth is a typical side effect of type 1 and 2 diabetes. Increased blood sugar levels decrease saliva production, contributing to a dry mouth. Diabetes patients are usually dehydrated, and they take medications that might induce mouth dryness.
Oral Thrush
Oral thrush is induced by a yeast infection in the mouth. The disease's inflammation can affect your salivary glands. As a result, the glands may not be able to produce enough saliva efficiently.
Also read: Oral Thrush- Symptoms, Diagnosis & Treatments
Damage To The Nerves
An infection, surgery, injury or stroke that results in nerve damage in your head or neck can impair the capacity of your salivary glands to make saliva. This can cause dry mouth.
Cystic Fibrosis
The inherited condition cystic fibrosis causes digestive and respiratory issues. It has the potential to affect salivary gland function. A dry mouth may be exacerbated by cystic fibrosis medications.
Image credit- FreePik