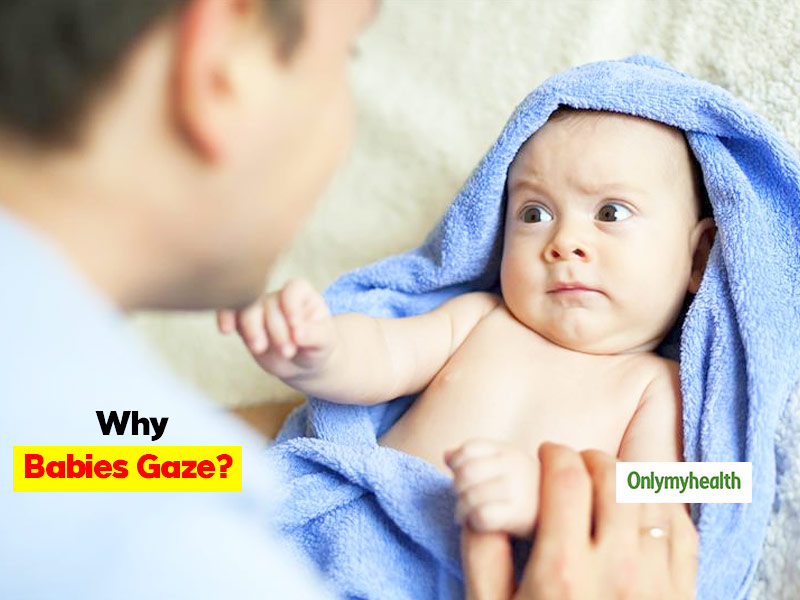 When you hold a newborn in your born, he will gaze at your face and nothing else. While we may think of it as an act of amazement, it is actually something else. According to science, brains of newborns are hardwired(or programmed) to see human faces. You must have noticed that they pay the least attention to other things except human faces.
The Reason
As per a study published in the journal 'Proceedings of the National Academy of Sciences (PNAS), the gaze of a newborn baby is drawn to human faces because his brain is programmed to see human faces, in the first place. This result is drawn after a few scans that the research team did on newborns. In the research, it was found that a 6-day-old baby's brain seemed to have hardwired with some particular functions such as gazing faces and watching places. This was confirmed by the brain scans of newborns where the researched carefully peeked into the visual cortex of newborn babies with the help of FMRI or functional magnetic resonance imaging, a completely harmless method.
"We've shown that a baby's brain is more adult-like than many people might assume," said Frederik Kamps, lead researcher and Ph.D. student at Emory University in the US. "Much of the scaffolding for the human visual cortex is already in place, along with the patterns of brain activity, although the patterns are not as strong compared to those of adults," Kamps added.
With this research, it becomes easy to understand the structure and functioning of a baby's brain which may further help in analyzing the troublesome issues they face in the early days.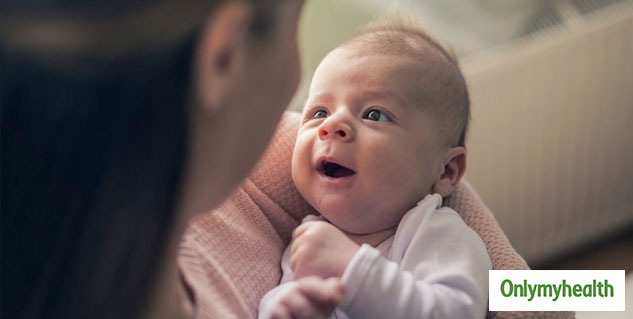 Also Read: Why You Must Burp The Baby and How To Do It
Daniel Dilks, senior researcher and an Associate Professor of Psychology said, "For example, if the face network in a newborn's visual cortex was not well-connected, that might be a biomarker for disorders associated with an aversion to eye contact. By diagnosing the problem earlier, we could intervene earlier and take advantage of the incredible malleability of the infant's brain."
The Research
For this research, researchers analyzed about 30 infants with age in between 6 days to 56 days while they were asleep. Besides, about 24 adults' brains were also scanned but in the resting state. The aim of this method in both newborns and adults was to capture intrinsic fluctuations of their brains.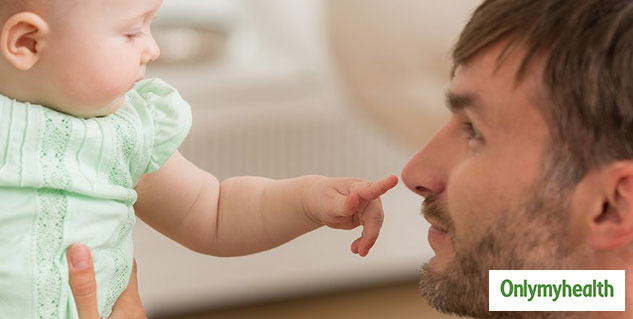 Also Read: 10 Silent Signs of Anxiety In Children
In a first, scientists knew that the visual cortex of adults has four regions two of which process faces and the other two process places. Another study showed that the brain of young children also works in the same manner and now this latest research testifies that this neural differentiation is also present in newborns and infants.
"That finding suggests that there is room for these networks to keep getting fine-tuned as infants mature into adulthood," Kamps said.
Read More in Latest Health News