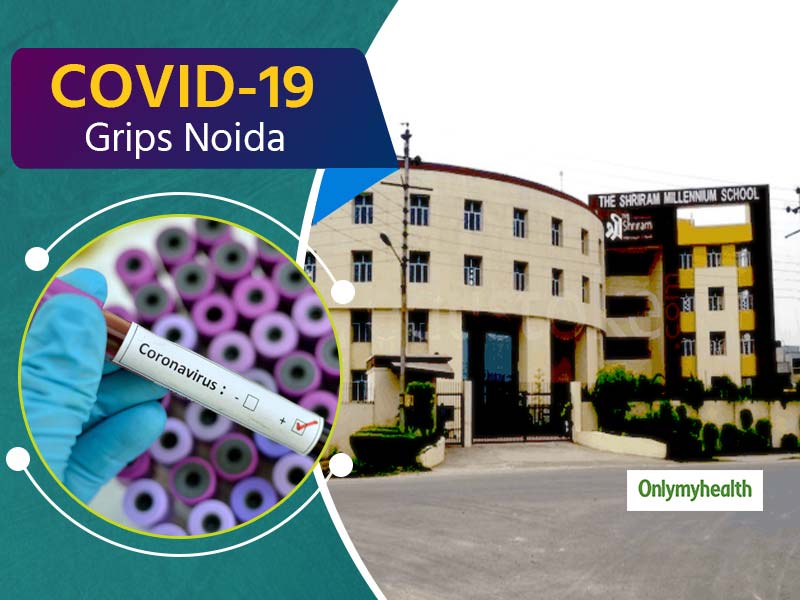 COVID-19 is one of the hottest health concerns ruling the roost. With several cases coming into daylight now and then, the latest news emerges from Noida in UP where around 40 children from the Shriram Millennium School in Sector 135 Noida have been tested for the coronavirus. Also, these kids have been sent to 28 days of isolation as told by the Chief Medical Officer of Gautam Buddh Nagar. The number of deaths due to coronavirus in China has crossed 3000. So far, suspected cases have been reported in 40 countries. As per WHO, this outbreak has been classified as an emergency. So far, two recent cases of this have been reported in India. Preventing it from spreading has become a significant challenge.
COVID Scare In Delhi-NCR
The recent case of the Noida resident being tested positive of coronavirus has become major news in the country. The 40 kids sent to isolation from the same school is more or less a precautionary measure taken by the school authorities. The school official confirmed that a parent of the school has been tested positive for COVID-19 and all preventive measures are in line to control the situation. Also, as told by the Chief Medical Officer of Gautam Buddh Nagar, Anurag Bhargava, the school will be sanitised and will be kept shut until further notice. The medical team has instructed the school committee for proper procedures.
Some myths and facts that you need to know about COVID-19:
What Is Coronavirus
Coronavirus belongs to a family of a virus which initially leads to cold, cough, flu and breathlessness. The first case of this was registered in Wuhan in China in December 2019 and then went to engulf the whole nation. So far, no vaccine has been found to counter this virus. This virus spreads from person to person. The Ministry of Health has come up with guidelines to stop the spread of this deadly virus. As per the MoH, one should wash their hands, keeps their surroundings clean and stay away from those suffering from cold and cough. One should keep their nose and mouth covered with handkerchief or tissue paper while coughing and sneezing.
Also Read: Coronavirus Outbreak: Planning To Travel Abroad, Take Note Of This Doctor Verified Travel Advisory
Here are some tips to prevent coronavirus in this video:
Read more articles on Health News