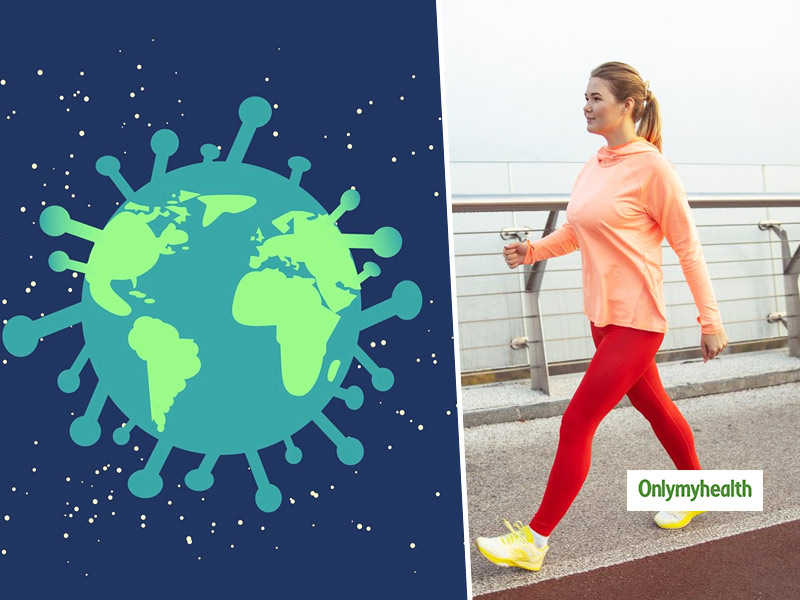 Walking 10,000 steps each day equals to burning about 2000 to 3500 extra calories each week.
Walking is the most primary form of exercise that can be done anywhere at any time. It happens unconsciously throughout the day while going to work, getting the household work done, buying groceries, climbing up and down the building staircase, and many more occasions. The COVID-19 outbreak and the lockdown imposed after that have changed all that. One of the preventive measures recommended was to build a robust immune system. Studies have shown that exercising regularly improves and boosts your immune system and helps decrease the intensity and duration of a common cold. These unprecedented situations, more than ever made people realise the importance of creating healthy habits irrespective of any age group. It is essential to understand that you could do other forms of exercises apart from walking to do this more efficiently, but that requires dedication and commitment both of which we have seen come in limited supply to most of us.
Not just burning calories, but walking has many long terms health benefits as listed below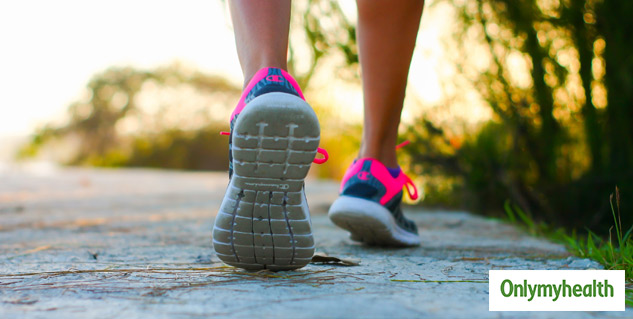 Strengthens the body: Walking makes muscles in the back and legs healthier. It builds shapes and tones the muscles of the hip, thighs, and buttocks. It is also beneficial for the elderly who have various joint problems. As one gets older, their muscles and joints start getting weaker. Walking at a slower pace works on improving flexibility and strength without causing any stress to the ankles, hips, and the lower back.
Also Read: Exercises To Relieve Knee Pain Caused Due to Long Hours Of Sitting
Strengthens the heart: Additionally, it also helps in enhancing the tenacity of bones and ensures the free movement of one's joints. Walking at least thirty minutes a day, 5 days a week can reduce the risk of heart disease by about 19 per cent. Walking burns calories which keep the cholesterol in control and can save you from coronary syndromes. The risk may reduce even more when you increase the duration or distance you walk per day.
Also Read: Use Household Things For Workout At Home
Boosts your energy to enhances the mood: Walking can help in improving one's mental health. A research conducted by the US National Library of Medicine National Institutes of Health shows that it assists in minimizing anxiety, depression, and negative moods. It can also boost self-esteem. To experience these benefits, one should do a 30-minute a brisk walk or any other moderately intense exercise, at least thrice a week.
Lowers your blood sugar and encourages weight loss: Taking a stroll after meals may help lower your blood sugar. Taking a fifteen-minute walk 3 times a day (after lunch, dinner and breakfast) improves blood sugar levels. Brisk walking helps one lose body fat. Walking every day for 30 minutes increases metabolism by burning extra calories and preventing muscle loss.
Today due to digitalisation in the space of fitness, one can count each step and each calorie lost. Getting on a fitness app to calculate your stride and know the benefits it entails is something that cannot be ignored. It is safe to conclude that every step counts; whether you are taking your dog out for a walk, catching up with family or friends while walking or just listening to music, and having a solitary walk, for whatever reason and in whichever way - take time to get up and walk. Make it count.
(With inputs from Mr Shivjeet Ghatge, CEO & Co-Founder of StepSetGo)
Read More in Exercise and Fitness