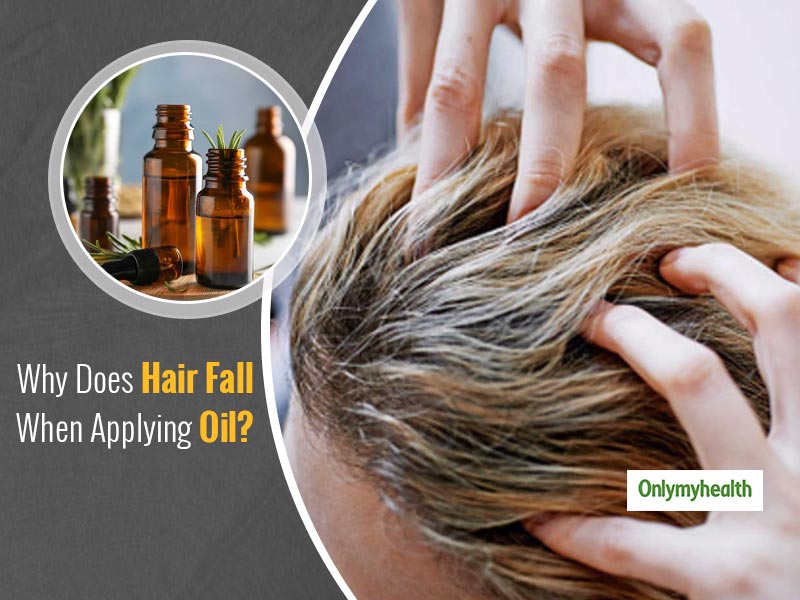 Best hair loss treatment home remedy: Hair massage is done so that your hair does not become streaky and robust, but it happens with most women that after massaging their head, their hair falls. But do you know why your hair fall? While massaging, you make some such mistakes that also cause your healthy hair to fall. Many benefits of applying oil are known, but more oil can prove to be dangerous for your hair. Excess oil can damage your hair in many ways. Learn about some errors that you might be making.
Over oiling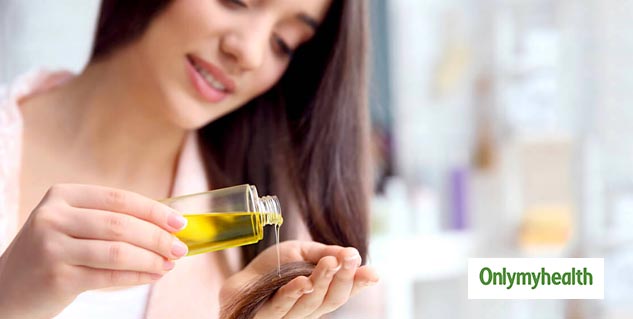 The benefits of applying oil to the hair must have been heard from everyone. Using oil brightens hair, repairs broken hair and makes hair thick. But do you know there are many disadvantages of over oiling?
Applying oil to the hair is good but using too much oil is also harmful. By the way, if anything is done more than necessary, it only gives harm. In such a way, when more oil is applied to your hair, then your pores will close after a time, which will prevent the growth of your hair. At the most, you should apply oil to your hair twice a week, after that, when you wash your head, your hair will shine, and they will also grow.
Here's the loss that you have been ignoring till date. To strengthen hair, apply oil, but if left for too long, it causes damage. The skin of the scalp produces some natural oils which retain good moisture. But if the oil is kept for too long, there will be excess moisture due to which there is a fear of pimples and rash.
Apply oil a few hours before the hair gets washed or massage your hair and scalp at night and wash it as soon as you wake up in the morning. If the oil is applied for more than this, then there may be damage. Many times pimples and rash appear on the face due to this moisture.
If the time of using oil in the hair should be fixed, then its quantity should also be adjusted. Apply oil according to the scalp so that the hair absorbs all the moisture. If it becomes too greasy, wipe it.
Applying oil directly on hair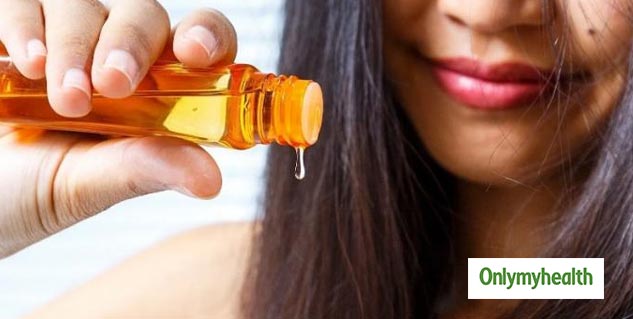 Most of the women do this, and they start massaging as soon as they take oil, that is why their hair starts falling. In that case, they should comb their hair first and then rub the oil with light hands, and then their hair will not fall (or fall less). When you apply oil after brushing the hair, it improves circulation of the hair and makes the root and oil all over the hair comfortable. If the hair is not tangled, it does not break.
Also Read: Dos and Donts Of Hair Oiling
Apply oil with fingers
Put the oil in a bowl, dip the fingers in the oil and started rubbing them on the head, which is why your hair falls. You should never apply oil to your hair, but instead of combing the hair, after brushing, you should dip cotton in your hair and then apply it to your hair, this will not cause your hair to fall, and the hair will get better nutrition and full benefits of hydration and oiling. By applying oil in this way, the problem of dandruff is also eliminated.
Do you tie your hair after the massage?
It is a habit of almost every woman that after massaging the head with oil, they tie her hair and then starts doing household chores. Hair should not be tied after oil massage, and it should not be tight at all because after applying oil, your scalp gets soft. Oil goes to the roots, causing the origins of the hair to get smooth, and when you tie the hair, they fall.
Read more articles on Haircare