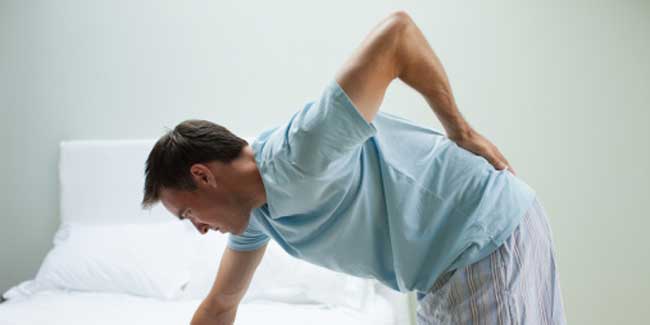 Back pain affects people worldwide. What fails treatment is the inadequacy of information that the diagnostic tests reveal. Fortunately, technology has now introduced an advanced method called the digital spine analysis that provides each detail a
Here are some hard facts:

• Back pain is the second most common reason for sick leave worldwide
• It affects 3 out of 4 people worldwide at some point
• 11-33% of the world has back pain RIGHT NOW
• Standard diagnostic tests fail in 85% of cases
• A specific cause can be detected in less than 20% of cases
The prevalence of back pain is highest in advanced economies where the lifestyle is sedentary due to white-collar lifestyles. While studies indicate the prevalence rates in developing economies is lower, in urban sedentary India we can assume similar rates of prevalence as the West.

Many doctors and patients believe X-ray, CT scan or MRI of the spinal column are important in a diagnosis. They may be in certain cases, but there are a number of back problems that do not get detected because it involves muscles, nerves and other soft tissues. The causes of back pain can be very complex, making it difficult at times to get the exact analysis. That's the key word – an accurate diagnosis. And that is exactly what Digital Spine Analysis (DSA) offers.

DSA is a muscular evaluation of the spine which generates a spine function graph that leads to a customized treatment and a non-surgical therapy. DSA aids in eliminating the root cause of back pain. It accurately detects, quantifies and eliminates deficiency in spine function using exclusive diagnostic technology.

Nithij Arenja, describes, "What can be measured, can be managed. A Spine Function Graph provides a vital link to the treatment of the spine function."

A one-stop source for back and neck pain (from diagnosis to treatment & prevention), it is the first-of-a-kind in the country. Comprising of five patented computer-controlled devices, it provides 21 different parameters of mobility and strength of the spine. This internationally recognized protocol is a non-invasive method which detects functional spine deficiencies that imaging tests cannot measure. The technology offers real-time biofeedback on the devices. Such accurate diagnosis helps in creating tailor-made treatment protocols for every patient.

This is how a classic case of how a patient approaches to treat his back problem.
Test
SURGERY
Once the DSA analysis reports are in, Targeted Spine Therapy (TST) is the treatment route taken. TST is a process by which the problem area is isolated with the help of machines, and movement of the unresponsive muscles alone is made possible. This is a highly effective method. It is specifically for those who are suffering from back pain where the ability to control movement of one part of the body and ensure movement of another part, has reduced significantly.
Main benefits of Targeted Spine Therapy:
1) Targets the weak or affected area thus identifying the root cause rather than treating all musculature.
2) Correction of muscle imbalances which can prevent repeat episodes.
3) Accurate treatment as per identified spine profile.
4) Co-relates and targets functional problems identified during assessment.