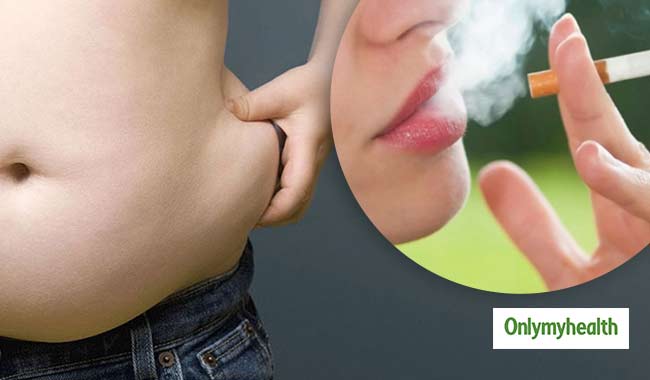 Nicotine withdrawal makes smokers gain weight when quitting. Smokers tend to overeat in order to compensate when quitting and that leads to weight gain. But, this theory is untrue.
Most people worry that if they quit smoking, they might end up gaining weight. While some people do gain weight, others might not. Nevertheless, it is better to quit smoking as soon as possible. Once a person quits, they can start changing other lifestyle habits to have a long and healthy life.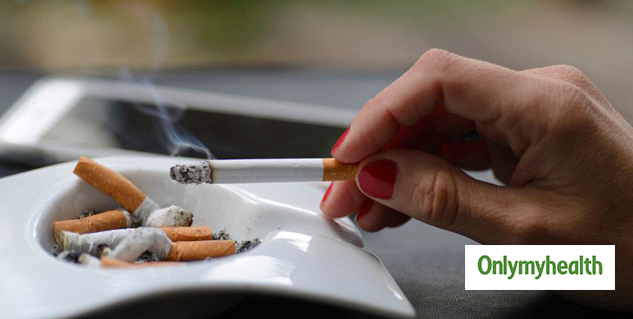 Also read: Reasons Why It is Difficult to Quit Smoking
Several researchers have found out that weight gain post quitting smoking is not really a consequence of an increased sense of appetite as is popularly assumed, but because of a change in the composition of intestinal flora after quitting. According to current trends, about 80 percent of the people who quit smoking tend to weigh 7 kilos more on an average. What is even more surprising is that their calorie levels remain the same or may, in fact, fall compared to the level before they quit smoking. So, what is it that is really causing the weight gain? Let's find out
Changed Composition of Bacterial Diversity in Intestine
Researchers who worked with Gerhard Rogler of Zurich University Hospital attributed the cause of excessive weight gain post quitting smoking to a change in the diversity of bacteria present in the intestine. The researchers pointed out that the bacterial strains that linger in the intestinal flora of an obese person also influence him/her to give up smoking.
How the Study Derived the Conclusion: Comparison of Stool Samples
The team of researchers examined the genetic material of intestinal bacteria that were found in faeces. Alongside, they studied four stool samples per person over a period of 9 weeks. The participants included five smokers, five non-smokers and ten people who had quit smoking a week after the beginning of the study.
The results from analysis reported that even though the bacterial diversity in faeces of smokers, as well as non-smokers, changes little over time, that of those who gave up smoking made the biggest shift in the composition of microbial inhabitants. The test subjects who had quit smoking gained an average of 2.2 kilos even though their eating, as well as drinking, habits did not change.
Researchers further reported that the composition of diverse bacteria in the intestinal flora that changes after quitting smoking, probably provides the body with more energy, making non-smokers gain weight.
Further studies are being done to come to a concrete conclusion.
Tips to Lose Weight if you Gain Weight after Quitting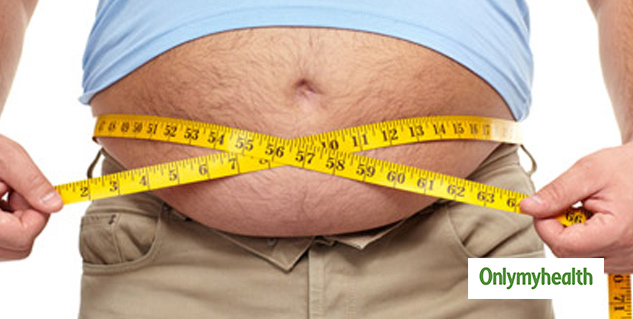 Also read: Lay off these starches to lose weight
Eat a lot of fruits and avoid junk food
Take the stairs instead of the elevator and work on the treadmill five days a week
Drink fruit and vegetable juice
Make sure that you eat lean meat like chicken and turkey instead of red meat that will raise your bad cholesterol
go for a 15 minutes' walk in the morning. Short walks after lunch and dinner can also help
Make sure you drink enough water in accordance with your weight
Avoid staying up late as you must at least get 8 hours sleep to feel fresh on the following day
Read more articles on Smoking.
For more related articles, download OnlymyHealth app.