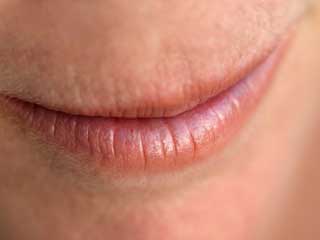 Treatment of cheilosis focuses on eliminating causes. You may need to stop oral habits or get better-fitting dentures. You may apply medicine directly to the affected area to treat an infection.
When cold winter weather sets in, the dry air can have a negative affect on our skin, particularly our lips. Winter and chapped lips are practically synonymous, but a severely cracked mouth doesn't just occur during the colder months of the year.

Cheilosis—also known as Angular Cheilitis, Perleche or Angular Stomatitis—can strike year-round, and, if it goes untreated, can become extremely painful. It is important to know how to care for this condition and prevent it from happening. Read on to learn about some effective treatments for Cheilosis.

Treatments for Cheilosis
In severe cases of Cheilosis, cracks or splits in the corners of the mouth can bleed, forming shallow ulcers and sores. Apart from being extremely painful, these conditions can cause serious infections that can be dangerous to your health.




To properly treat Cheilosis, you first need to identify the cause. For minor cases, like ones brought on by dryness, a topical antibiotic will sufficiently heal lesions. Fungal and bacterial infections will usually require over-the-counter antibiotic creams, but it is a good idea to consult with a dermatologist or oral surgeon to verify the cause. A doctor will take a culture of the mouth to see if there is any yeast or bacteria present.

In instances of malabsorption, Cheilosis can be treated through the injection of B-12 or B complex shots. The amount and frequency of these injections will depend on the severity of the condition and whether or not the patient has a history of Cheilosis. Again, consulting a doctor will help you treat your Cheilosis more effectively.

Image: Getty

Read more articles on Cheilosis.