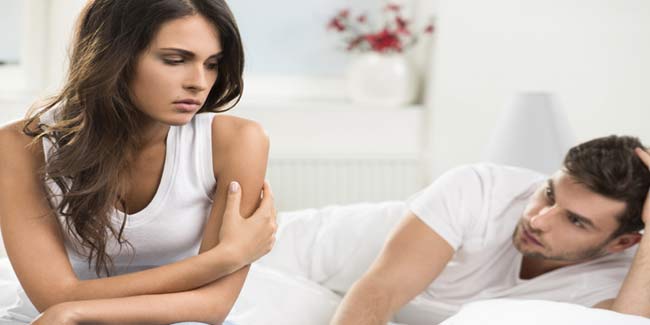 Abortion, like any other medical procedure has certain amount of risks and possibility of complications for the woman undergoing the procedure. Before considering whether or not to have an abortion, know the risks and complications that are possible.
Incomplete abortion: Sometimes all the products of pregnancy may not be removed during abortion (these are also known as retained products). It occurs in less than 2 out of 100 abortions. The retained products of conception in the uterus can cause bleeding, cramping or infection. If incomplete abortion is suspected, your doctor will do an ultrasound scan to confirm if any tissue is still inside. You will need another procedure to remove the retained tissue.
Infection: Infection after an abortion is possible as germs from the vagina can enter into the uterus. It occurs in about 1 out of 100 abortions. If the infection is detected early, it can be treated with oral antibiotics but if the infection is severe, your doctor may admit you to administer parenteral (intravenous) antibiotics. Most infections can be managed with treatment at home and only about 1 in 1000 abortions need treatment in the hospital.

Excessive bleeding:

Some women can bleed excessively during or right after the procedure. It occurs in less than 1 out of 1000 abortions. The risk of this complication is higher if you have history of excessive bleeding after childbirth. In most cases, this complication can be managed with medications.
Failed abortion: The abortion procedure may fail to terminate the pregnancy. It is a rare complication and occurs in less than 1 out of 1000 abortions. The risk of this complication is higher in women who have a tipped uterus. Your doctor may do the abortion with ultrasound guidance or with another procedure after a few days.

Bleeding inside the uterus:

Bleeding inside the uterus can result in collection of blood inside it (this is called hematometra). This complication occurs in less than 1 out of 1000 abortions.

Injury to the uterus:

During surgical abortion, the instrument used in the procedure may injure or puncture the uterus (occurs in less than 1 out of 1000 abortions). If the puncture is small, it may heal on its own but if the injury is significant you will need further treatment or surgery. Most small punctures do not affect future pregnancies.

Surgery & Anaesthetic Risks:

Women who undergo abortion late in pregnancy that requires a general anaesthetic, are at risk of developing complications due to anaesthesia and the surgical procedure. The risk of developing deep vein thrombosis or blood clots is also raised. The risk of complications is higher in women who are overweight, have a heart condition, suffer from asthma or have any other chronic or significant medical problem.

The risks are fewer when an abortion is done in the early weeks of pregnancy. The further along in the pregnancy, the greater the chance of serious complications and the greater the risk of dying from the abortion procedure.
Read more articles on Abortion.