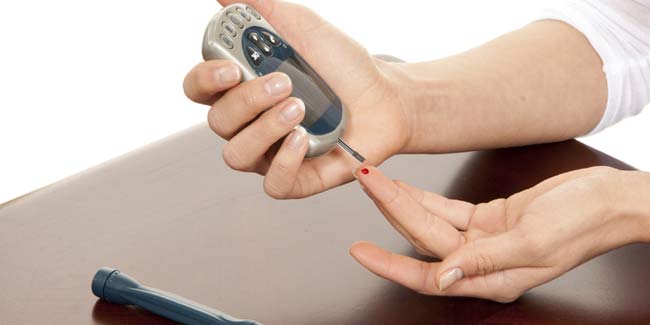 From the increased frequency to visit the washroom to attend nature's calls to sweat profusely in the middle of a wedding ceremony at the church for no apparent reason can make a diabetic wish for a better life.
Diabetes mellitus is an autoimmune disease that hinders a lot of the affected persons' daily activities.It is important for a diabetic to realise that his or her potential to recover from the medical condition is to seek treatment on time. Often times, the initial stage of diabetes do not really have any symptoms and this makes people wait until it has got a lot severe enough to start hurting the organs to pay a visit to the doctor.

The treatment that you go through will most likely require to be adjusted from time to time. This is because the resistance to insulin differs as one ages and the cells in the pancreas that produce insulin wear out not only because of the ageing body but also because it tries to keep with the growing needs of the body for insulin.

After the first few years of starting treatment, a lot of people with type 2 diabetes mellitus need more than just one medicine to allow their blood sugar levels to be controlled. It has been estimated that about one out of three people who have type 2 diabetes need insulin to keep the functions of their body going.

Prognosis of diabetic patients varies because it depends on certain factors like how well an individual modifies his/her risk of complications. Stroke, heart attack and diseases of the kidneys can lead to premature death even when the status of diabetes is not all that harmful for the body. Other problems that may occur to an individual with type 2 diabetes include disability due to blindness, heart diseases, amputation, nerve damage and stroke. These patients tend to depend on dialysis treatments because of failure of the working of kidneys.

There is a lot that a patient with type 2 diabetes can do to make sure that their prognosis is far better than what would be with just medication. Some of the tips for a better prognosis include the following:

• Eat a balanced and healthy diet: if you don't know already, there is a lot that diet can do for you especially when maintaining your body's health is concerned.
• Exercise regularly: exercising regularly can help you maintain the blood sugar levels in your body, thus helping you be healthy.
• Maintain your blood sugar levels.

The prognosis of type 2 diabetes varies from person to person and can be far better for someone who exercises and maintains blood sugar from time to time. So, if you wish to seek a healthy life as a diabetic, make sure that you do your bit to keep the blood sugar level scale from fluctuating.
Read more articles on Type 2 Diabetes Mellitus Diagnosis and Prognosis