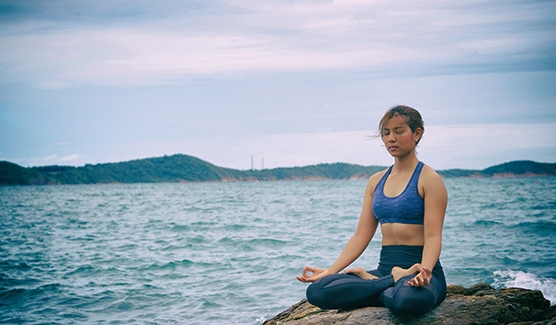 Naad Yoga: One of the less known yoga forms, naad yoga is practiced for observing sound and responding to it. In this manner, sound or music are the sensory objects to concentrate on in this yogic practice.
Naad yoga is one of the oldest forms of yoga, wherein sound effects, vibrations and resonances are observed for an effect on psychological and spiritual conditions. Practicing Naad Yoga is closely related to streamlining of energy centers, i.e. chakras, which is known to raise the level of awareness and energy simultaneously. In the yoga mudra, sound and music are the sensory properties that establish a link with outer and the inner cosmos.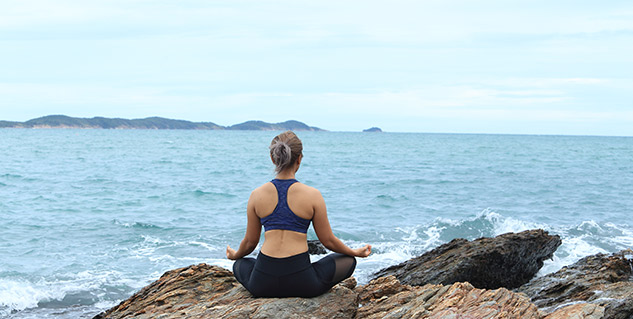 The integral part of ancient Indian metaphysical system, Naad yoga is philosophy as well as yoga form. Foundation of yoga form is based on the notion that cosmos and all aspects of the cosmos consist of sound vibrations, known as naad. In other words, the basic principle of naad yoga is that matter/particles are not the building blocks of the cosmos, but it is the sound energy or motion in it.

The naad yoga classifies music into classes, namely internal music (anahata) and external music (ahata). Sensory organs (consciousness) are responsible for conveying external music, wherein mechanical energy is converted to electrochemical energy. The electromechanical energy is thereafter transformed in the brain to sensations of sound, which is also known as anahata chakra.

The anahata aspects relates to one's own sound vibrations, associated with one's self that cannot be shared with others. In other words, it is listening to inner sound or vibrations. The yoga form ensures inner awareness and increased sensitivity that leads to self-realisation and awakening. Among the benefits of practicing naad yoga are substantial improvement for concentration, taming mind and self-recollection.

Several sages have been practicing and preaching others this yoga form from days of yore for bringing mind to peaceful state. Naad yoga is also been mentioned in various literary works as yoga for attention, the way to inner vigilance or the practice of initiating inner sound.
Image source: Getty