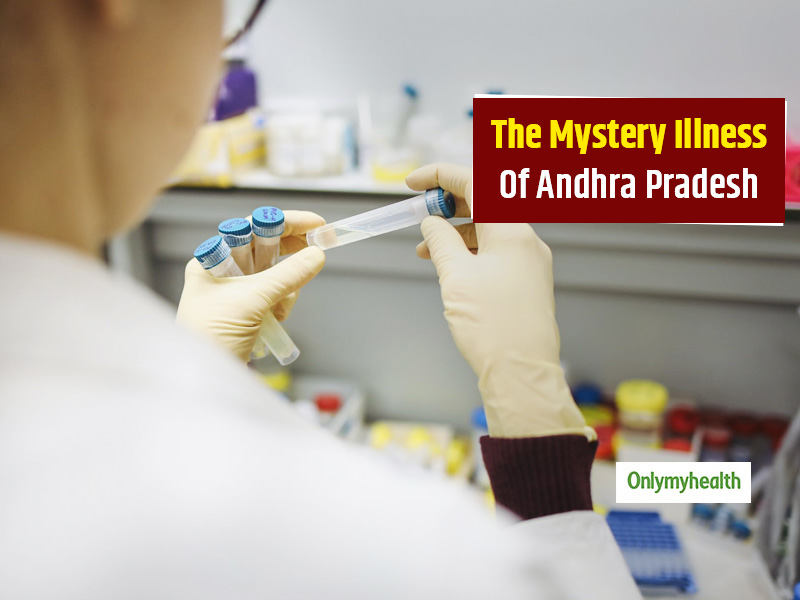 Know how the 'Mystery Disease' is creating havoc in Andhra Pradesh, and what experts have to say
While the nation seems to be grappling with COVID-19, with the world's second highest coronavirus cases, a sudden sweep of an unidentified illness has wreaked havoc in India's southern state of Andhra Pradesh. While India's daily COVID-19 case tally staggered steeply on Monday surmounting to fresh cases dipping to 152-day low, there were just 26,208 new cases of coronavirus detected in the country, comparatively lower as recorded from Sunday's tally of 33,231. Reports indicate the sharp decline in fresh cases every Monday linked to shortages in hospital staff and lower testing over the weekend. A TOI report dated December 8, 2020 indicates that the sharp fall in new cases this Monday is likely due to declining infections, as per a trend clearly visible in weekly numbers, along with very low testing recorded on Sunday. Monday's official death toll from the virus was reportedly the lowest in the country since July 2, the number being just 2 less than the fatalities noted on Sunday.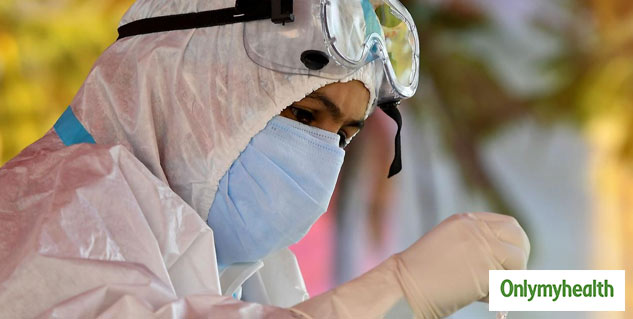 What is the 'Mystery' Sickness?
Meanwhile, dark clouds seem be hovering over the state of Andhra Pradesh, with the state health system like the rest of the country in perils. An unidentified illness swept past the state on Monday killing one and leaving several others hospitalised. At least one person has already died and more than 450 have been hospitalised from the 'mystery' disease. The illness was diagnosed on Saturday evening in Eluru, an ancient city known for its hand woven products. Since then patients have been witnessing symptoms ranging from nausea and anxiety to loss of consciousness, as per doctors. Most patients facing the disastrous symptoms were between 20 and 30 years, but around 65 children below the age of 12 years were also afflicted.
The Press Trust of India news agency reported the case of a 45-year old man being hospitalised with symptoms similar to epilepsy and nausea dying on Sunday evening. While uncertainty and fear seems to howl wide in town, officials and state agencies are trying to determine the cause of the illness. So far, water samples examined from the impacted areas have not indicated considerable signs of contamination and the chief minister's office has confirmed people not linked to the municipal water supply have also fallen ill. The patients belong to different age groups and have tested negative for COVID-19 and other viral diseases like dengue, chikungunya or herpes.
Also Read: COVID Prevention Tips: COVID-Friendly Safety Protocols That Must Follow While Visiting Public Spaces
Cause of this 'Unidentified' Disease
Doctors, though, have not been able to establish the cause of the illness through blood tests, brain scans or cerebral spinal fluid examination. Results await on some blood cultures and tests to look for possible signs of E.Coli bacteria. Experts from India's top health institutes, including the All India Institute of Medical Sciences in New Delhi, National Institute of Nutrition, and Indian Institute of Chemical Technology, were expected to arrive in Eluru early this week to help investigate and establish the cause of the illness.
City-based centre for Cellular and Molecular Biology (CCMB) scientists including experts from All India Institute of Medical Sciences (AIIMS) have been pulled in to determine the cause of the infection. Blood samples from the patients were sent to CCMB Hyderabad and AIIMS for tests. A central three-member team, headed by Dr Jamshed Nayar, associate professor in the department of emergency medicine at the All India Institute of Medical Sciences (AIIMS), Delhi and comprising National Institute of Virology expert Dr Avinash Devashtawar and NDCC deputy director Dr Sanketh Kulkarni, will visit the hospital on Tuesday. A WHO team is also examining the case.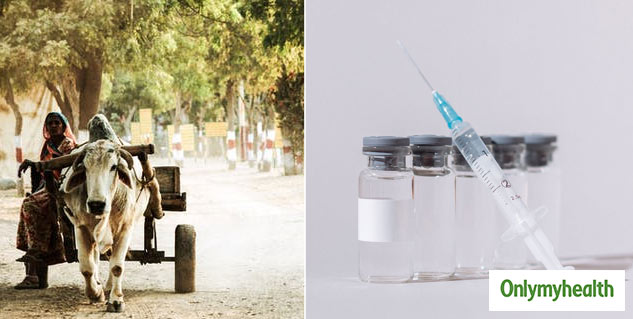 Diagnosis
Though the disease has taken health authorities and government agencies on their toes, preliminary analysis of various test reports have almost established the role of organochlorine substances in the infection. Organochlorine pesticides are chlorinated hydrocarbons used in agriculture and mosquito control. The compounds include DDT widely used in anti-mosquito fogging. On the role of organochlorine compounds being the triggering agent, an official told PTI, "Mostly yes, but we are waiting for the laboratory report (for confirmation).
With water contamination ruled out as the central cause of the disease spread, and other tests appearing normal, the medical teams are shifting attention to other chemical agents that could have forced the outbreak.
CM'S Office Gears up For Action
After hundreds of people were hospitalised complaining of multiple symptoms, Andhra Pradesh Chief Minister YS Jaganmohan Reddy visited Eluru Government Hospital on Monday and assured them of all possible help. Addressing a high-level review meeting later, the Chief Minister directed state officials to be on alert and be ready to face any situation.
Dr Srinivas Kakkilaya, consultant physician at Mangalore with special interest in metabolic disorders, commenting on the nature of epilepsy, stated, "Epilepsy as a disease (Care Tips For Epilepsy Patients) has a specific connotation in the medical world. It is a condition where seizures or fits occur throughout life which need to be treated. It is a separate entity. Patients with acute symptoms of epileptic seizures or fits facing loss of consciousness, breathing difficulties, etc. in a small area over a short span of time across several age groups might be exposed to some kind of poisoning, might be food, air, etc. that needs to be brought out for further investigation."
Andhra Pradesh is among those worst-hit by coronavirus with more than 800,000 detected cases challenging the healthcare system as the nation prepares for the arrival of a new vaccine.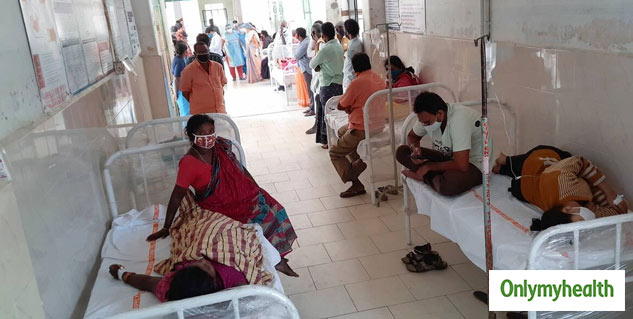 Also Read: BEWARE! These 6 Mistakes Are Making You Exposed To COVID-19, Tips To Exercise Caution
COVID-19: State Tally
State-wise distribution of COVID-19 cases throughout the country indicates a positive trend. National capital Delhi recorded the sharpest decline in coronavirus cases among states on a weekly basis. The capital significantly recorded 25,602 infections during the week, highlighting a drop of more than 11,000 down from the previous week. After Delhi, Maharashtra has recorded the sharpest decline in cases, recording 7,644 coronavirus cases less than the previous week. The state is followed by Rajasthan indicating a decline of 6,251 cases, along with Haryana (-3,848), and Bengal (-2,425). Southern state of Kerala showed an inverted trend with an addition of 36,792 cases to the state's tally.
(By Shivani Priyam, Sub Editor, Onlymyhealth)
Read more articles on Other Diseases