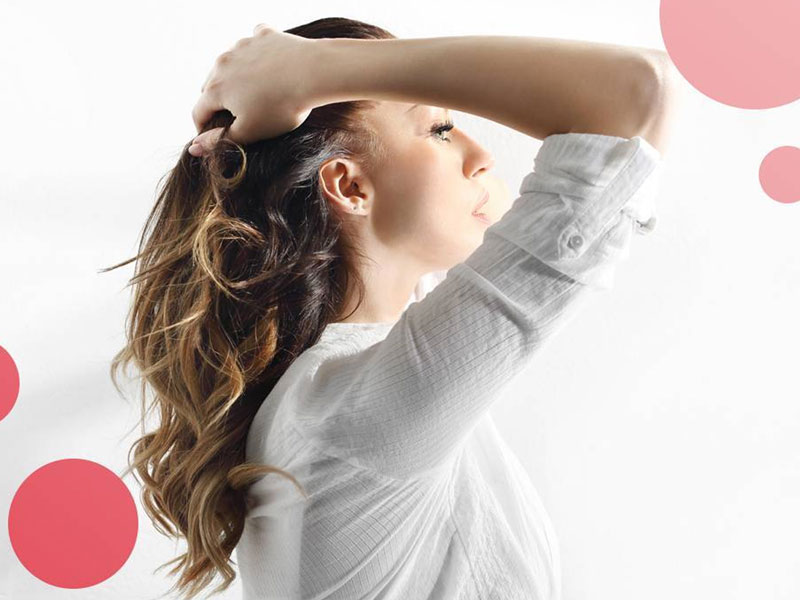 If you are someone who has binge watched "Keeping up with the Kradarshians" you are well versed with the technique of contouring because Kim is surely the queen of it. While we all were learning the different ways of enhancing our facial features through face contouring here comes a hot new trend of Hair Contouring. Similar to face contouring this will help you get an appearance of slimmer nose, defined jawline, enhanced cheekbones and a longer face. Let's jump in and get a hold of this new trending style.
What is hair contouring?
Just like the face contouring, hair contour also uses some dark and light shades to enhance your facial features and give it a 3D effect. This technique is a combination of free hand and application and careful positioning of depth and definition around the face. The darker sections of your hair gives your face a slimming effect whereas the highlighted strands help to define the most admiring features of your face. Cherry on top, unlike your makeup this doesn't have to be done and removed everyday as this contouring technique lasts long.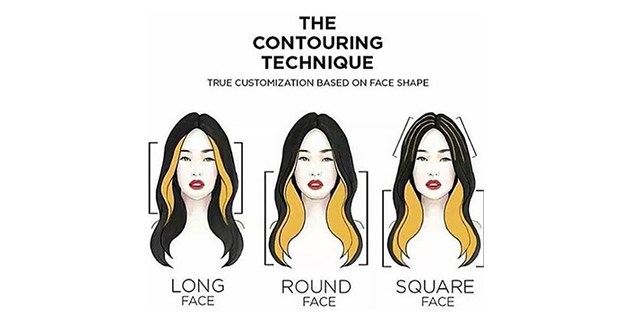 Also Read: Laser Hair Removal At Home Vs Laser Clinics- Which Is Better?
How does it work?
By creating an illusion with the help of darker and lighter shades in different areas to create shadows, this technique helps you to enhance the flattering features of your face, making your face appear, short, long or broad. Achieved by the balayage technique this gives your face a very natural look as the light colors help you to broaden the narrow part and create an illusion of distinct features.
Hair contouring guide according to your face shape
Every individual has a different face shape and we all have different facial features we'd love to highlight or hide. This guide is to help you decide which contouring technique would best suit your face shape.
1# Oval Shaped Face
Long face with flattering cheekbones, oval shaped face needs contouring to give it a bit wider look.
Color the roots and the underside of the hair in a dark color in order to create shadows around your jawline and your head.
For framing use a single highlight around your face.
Weave some lighter strands in front of the ears with an to make your long face shape appear more rounded and a bit wider.
2# Rounded Face Shape
A round shaped face is symmetric but does not have prominent cheekbones and needs to be elongated.
Precisely apply light shades on the root of your hair.
Use dark shades on the sides of the face and towards the ends to create shadows in order to provide more depth to the face and make it appear longer.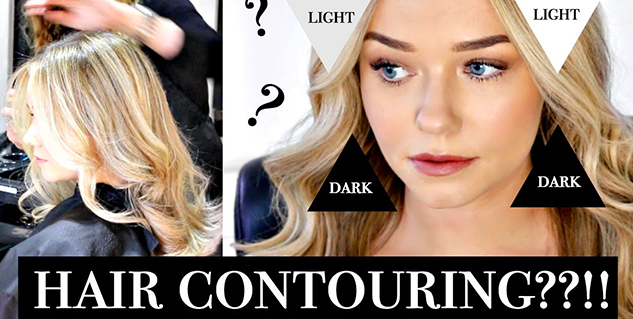 3# Diamond Shaped Face
A wide forehead and round chin, a diamond shaped face needs to be contoured to make it appear slimmer.
Apply dark colors at the roots to angulate the shape of your face
Towards the end of your hair, do some micro highlights to enhance your facial features and to frame it well.
4# Heart shaped Face
Broad forehead and a narrow chin, this face shape is very similar to an inverted triangle. This face shape needs contouring to make the chin appear fuller.
Using a light color towards the ends of the hair strands starting from your ears can soften your chin and make it look broader.
Use a dark shade on the crown of your hair to make the forehead appear slimmer.
5# Square Shaped Face
A wide face with broad forehead, cheekbones and jawline a square shaped face needs contouring to soften up the defined edges.
Use multiple dark and light tones around the temples and the jawline of your face to give it a softer look.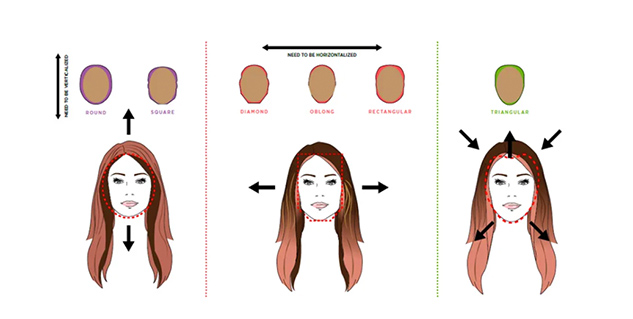 Also Read: 9 Kitchen Remedies To Get Rid Of Dandruff
This technique of contouring your face through your hair is very powerful and long lasting to give your face a desired appearance. These are just some suggestions that you can follow depending upon the shape of your face but remember your hairstylist is an expert and can help you better by looking at your facial features.
While getting your hair contour make sure that the dark and light shades you are choosing are just one or two shades darker and lighter than the natural color of your hair. If the color is too dark or too light it will ruin your whole look.
Read more articles on Haircare