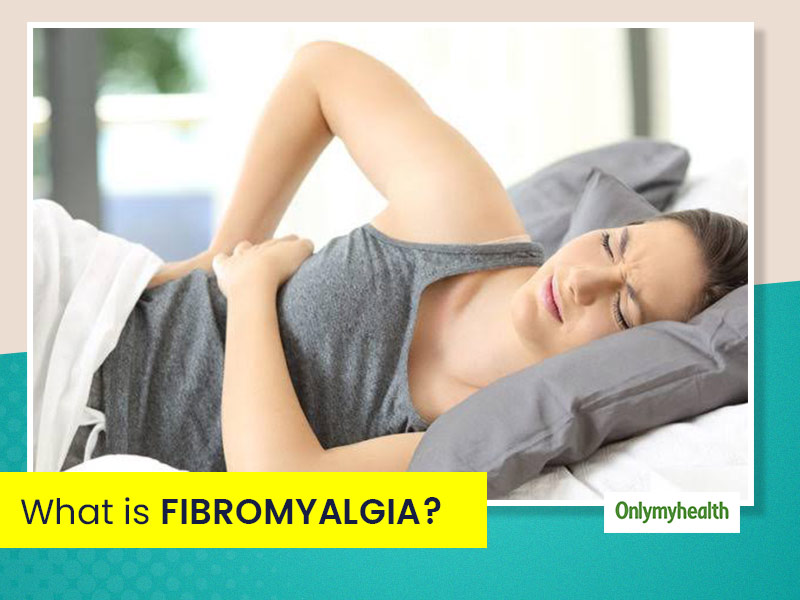 Fibromyalgia is a condition in which a person suffers from muscle and bone pains along with other issues. Read on to know about this disease
Fibromyalgia is a chronic disease that triggers body pain and mental stress.This condition is mostly compared or confused with arthritis. But, it does not cause joint or muscle inflammation like in arthritis. It majorly cover soft tissue pain and is treated by a rheumatologist. Thousands of people over 18 years get affected by fibromyalgia, in which most of them are women. Many researchers say that fibromyalgia affects the way your brain and spinal cord process, resulting in painful sensations. It is hard to identify and relate the symptoms to this condition. There is no specific test to diagnose fibromyalgia and it is even hard to treat in some cases. Onlymyhealth editorial team spoke to Dr. Alok Kalyani, Associate Consultant- Rheumatology, Max Super Speciality Hospital, Shalimar Bagh, about the symptoms, causes, diagnosis and treatment of fibromyalgia. Read on to know all the details.
Fibromyalgia symptoms
Fibromyalgia is a common condition in which patients usually complain of muscular pain all over the body. They also complain about headache, fatigue, irritability, gastric issues, basically every system is affected. Moreover, it most commonly affects young females. According to Dr. Alok, here are the main symptoms of fibromyalgia:
1. Insomnia
Insomnia is an extremely common problem in people suffering from fibromyalgia. Being unable to sleep can advance your symptoms as you won't be able to hold the pain. It will be even more hard to take the severe pain of fibromyalgia.
2. Depression
This sign can even worsen the condition of a fibromyalgia patient as depression makes the experience of pain even tougher. This is one of the main symptoms that is diagnosed for fibromyalgia.
Also Read: How Inner Engineering Helps to Beat Depression? Know From Expert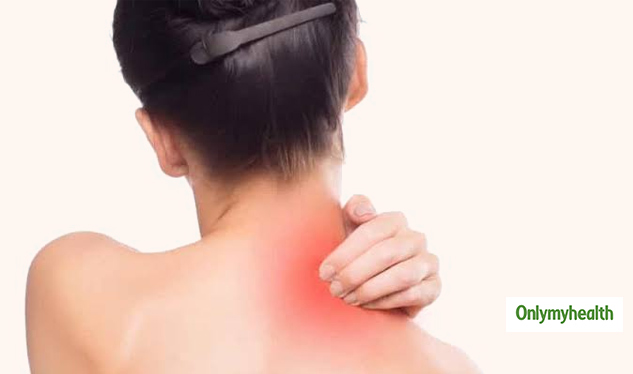 3. Widespread muscle pain
The main and the most common symptom of fibromyalgia is muscle pain. The pain occurs all over the body but there might be some tender points too. They may even be hard to treat with the help of medicines. The pain may mostly occur on both sides of your body and above and below your waist.
4. Bloating
Irritable bowel syndrome is related with Fibromyalgia. The patient may complain of gas, swelling and bloating. It can even lead to constipation or diarrhoea. These symptoms are accompanied with severe or mild pain.
5. Fatigue
When your body is trying to deal or cope up with pain, it reacts through fatigue feeling. This constant reaction to pain signals in your nerves can make you lethargic and exhausted. Fatigue is seen in most of the patients of fibromyalgia.
6. Anxiety
Other symptoms such as fatigue, insomnia and pain may have a huge negative impact on your professional and personal life. This may lead to frustration and anxiety of health related issues.
Also Read: 5 Yoga Poses To Try Out When Anxiety Strikes
Causes of fibromyalgia
Dr. Alok said, Although there is no pathological evidence discovered, it is hypothesised via many studies and research that fibromyalgia might be caused due to factors like:
1. Invisible stress
Invisible stress is something which can lead to spasms of the muscles, which leads to pain all over the body. If the muscles are spasming or in stress, they are sending signals to the brain all the time that there is some fault in the body's overall physiology and the patient experiences pain because of this.
2. Lack of proper sleep
Sleeplessness is one of the major causes of fibromyalgia. Lack of sleep has the capacity to lower a person's pain threshold. Therefore, taking less sleep can be a cause as well as symptom of fibromyalgia.
Also Read: Top 5 Foods To Help You Sleep Better This Winter
3. Stress
Another trigger for fibromyalgia is stress. You can get pains and other symptoms of this condition because of physical or emotional stress. One has to overcome this cause to get treated for fibromyalgia.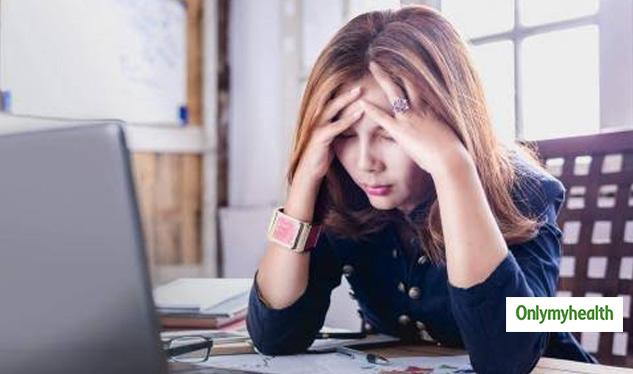 4. Lack of physical exercise
A proper nutritious diet along with some physical activity is important to prevent any disease. Women who are obese are a a higher risk of getting fibromyalgia. There is a need to do some physical exercise in order to prevent and deal with this condition.
Other risk factors include:
Gender: Gender is the main risk factor behind this condition. Researches say that fibromyalgia is more common in women than men. Most of the cases are of women but the reasoning behind this still is not clear.
Age: Age may also have an effect a person's chances of getting fibromyalgia. It is seen in middle aged people and the risk keeps on increasing with your age. Children can develop it but in very few cases.
Genetic factor: If someone in your family has or had fibromyalgia then also you are a higher risk of developing it. Therefore, genetic factor also has a major influence over this condition.
Other diseases: Other diseases such as lupus or rheumatoid arthritis may also have a role to play in the development of fibromyalgia. One needs to get treated for this underlying disease to further observe the symptoms of this condition.
Also Read: Winter Hypertension: Can Cold Season Affect Blood Pressure?
Fibromyalgia diagnosis
According to Dr. Alok Kalyani, "Physicians first have to rule out the possibility of other diseases with investigation. There is no specific test of this disease, it is mostly diagnosed by clinical observation." For fibromyalgia to be diagnosed, a number of criterias are measured. The main criterias for diagnosis are severe pain in various parts of the body, or having mild pain in more than 7 parts of the body. The final diagnosis is done if these symptoms stay for more than three months.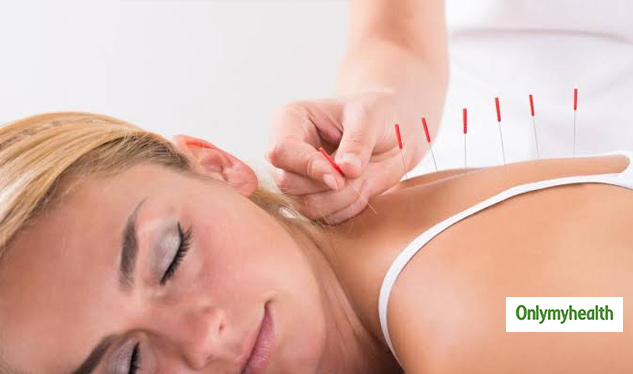 Fibromyalgia treatment
There is no prescribed treatment for fibromyalgia. Doctors generally recommend having adequate sleep, doing enough graded aerobic exercises (do mild exercises initially and then slowly build up the intensity) on a daily basis. If required, sometimes sedatives are prescribed for sleep, and symptomatic pain relievers are given for body ache. Lifestyle changes are the primary treatment given and hence reducing stress is recommended. As per Dr. Alok, the lifestyle changes that one can make are:
1. Meditation
Meditation can help with reducing stress.
Meditation is one of the best remedies to relax your mind and to sleep better. In mindful meditation, one has to breathe slowly and sit quietly at one place. This helps in staying healthy and in recovering from fibromyalgia.
2. Avoid fatty foods
Patients are suggested to generally avoid fatty foods or heavy diets or fast food, as they lead to difficulty in sleeping and relaxing. A well balanced diet is essential for recovery of the brain cells and muscles in the body.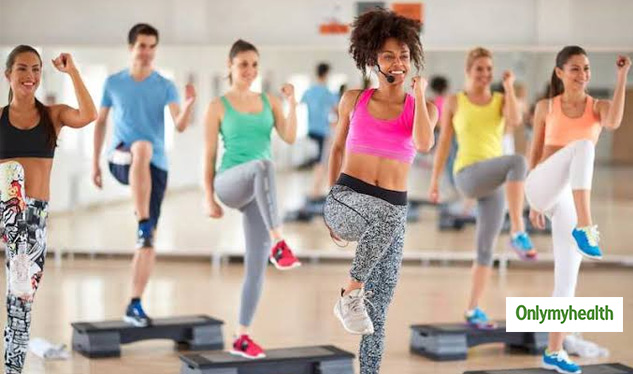 3. Reduce stress
As stress is a major cause and symptom of fibromyalgia, hence it is the first lifestyle modification that a doctor suggests in this condition. Living a stressful life can not only worsen fibromyalgia but also become a trigger for other health problems.
4. Aerobic exercises
As obesity is a common cause for fibromyalgia, so indulging in aerobic exercises is important. Losing weight is a good lifestyle change that can help in dealing with fibromyalgia. Aerobics mostly involves stretching and strength training that is good for your body.
These were the causes, symptoms, risk factors, diagnosis and treatment for fibromyalgia by rheumatologist Dr. Alok Kalyani. Currently, there is no proper diagnosis or cure for this condition but medical professionals are trying to find it. A fibromyalgia patient should surely try and follow the above mentioned lifestyle modulations for improvement in this condition.
Read more articles on Other diseases