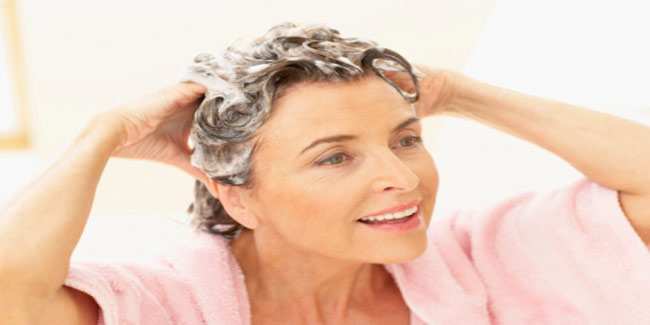 The human hair produce natural oil (sebum) and shampoos act as emulsifiers to get rid of excess oil, dirt, and product residue. You may have heard it many times that shampooing less is better for your hair. There is no conclusive evidence to tell how often hair should be shampooed. But, certainly you may not need to do it as often as you think.
What will happen to your hair when you ditch shampoo?
It's fine to go a few days without shampooing if the hair is normal in terms of oiliness and medium weight. Shampooing too often on such hair type may lead to hair that's less than lush. You need some oil in your hair as it provides moisturizing and protective barrier for the skin and hair.

If you have oily scalp, it is then that you require daily washing. Sometimes, people think they have dry scalp because of the white flakes falling on the shoulders. In these situations, more frequent washing can be helpful.
Why not to shampoo every day?

Shampoo traps oils and shampooing frequently can make hair dry, leaving it prone to breakage. It is only a small group that requires to shampoo daily, like those with very fine hair, those who exercise a lot (and sweat), or someone living in very humid conditions.

If you don't shampoo for long, it is totally acceptable. One wash a week can be sufficient and you can keep hair healthy with brushing and use of talc. Less-frequent shampooing can improve the quality of hair, especially when you avoid hair damaging activities and limiting the use of styling tools such as blow dryers, flat irons and curlers.

Shampooing less frequently and avoiding hair damage can keep hair healthy and in good shape. It is important that you brush your hair nightly with a boar bristle brush, which helps redistribute the sebum in your hair.

Another reason you should consider not using shampoo often is the unpronounceable ingredients. The hair products have been linked to possible carcinogen and hormone disrupter diethyl phthalate (DEP) which is usually used for fragrance. Sodium lauryl sulfate (SLS) is another common shampoo ingredient which makes it foam up, but may irritate skin and increase cancer risk.
(Image:Getty)
Read more articles on Hair Care.