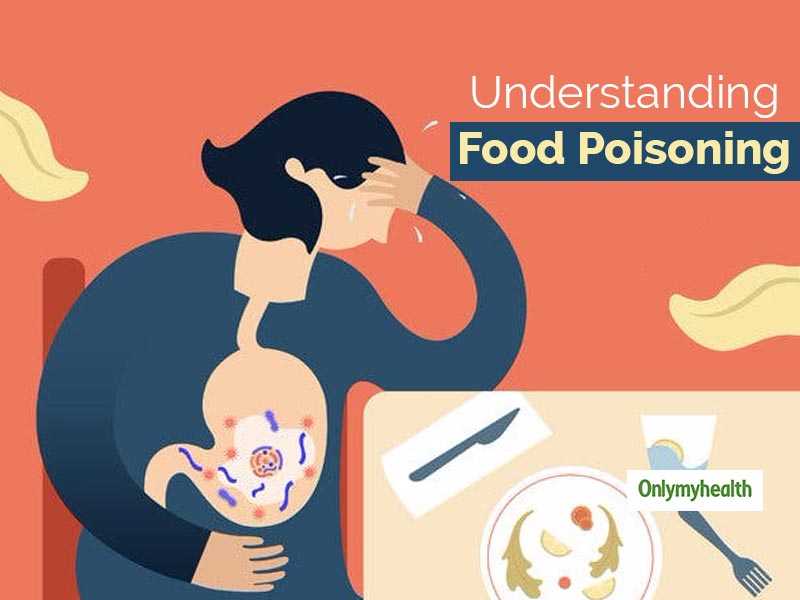 Did you know that we can classify diarrhoea in various categories, and food poisoning is one of them? Did you know that food poisoning is such an illness, which affects nearly millions and millions of people across the globe? Food poisoning primarily happens due to consumption of contaminates food and water. Hence, when we talk about food safety, the whole stress is on the need for maintaining specific standards of cleanliness to avoid food and water-borne diseases. Food poisoning may seem to be a prevalent ailment, but this coupled with other health problems can even lead to fatalities. Hence, primary care is essential. Some common symptoms of food poisoning are, explains Dr Poonam Sachdev, MD - Pediatrics, MBBS: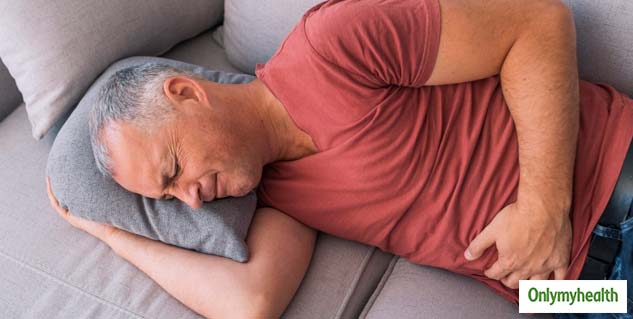 Pain in the abdomen
Diarrhoea
Sudden loss of appetite with mild fever
Weakness and headaches
Most people with food poisoning develop symptoms within a few hours of eating the food. Time to signs may be longer or shorter, depending on the cause of food poisoning. Like said before, food poisoning can even be life-threatening. The symptoms of this include:
Fever more than 101.5 degrees F
Diarrhoea for more than three days
Severe dehydration and even dry mouth
Blood in the urine
As per Mayo Clinic, infants, pregnant women and elderly are more at risk of developing food poisoning as they have a fragile immune system due to various changes in their metabolism system. This happens basically due to a weak immunity to viruses and bacteria. More than anything, dehydration is one of the most common risk factors in children due to diarrhoea and food poisoning.
Also Read: Understanding Anxiety Diarrhea: Causes, Symptoms And Treatment
Diagnosis and Treatment Of Food Poisoning
Food poisoning is diagnosed clinically, and in most cases, no tests are done. Tests may be done in people with severe symptoms or complications because of food poisoning. Further, treatment of food poisoning is influenced by the cause of illness, (if it is known), and the severity of symptoms. If the symptoms are mild to moderate, they can be treated at home with supportive care such as fluids and medications for fever and vomiting. Most people with food poisoning improve with self-care and treatment in a few days at home, and may not even need to visit a doctor.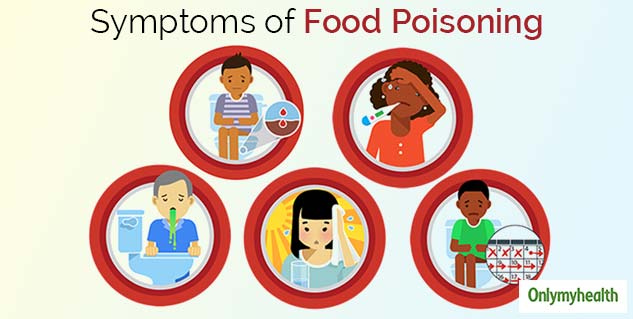 Diet For Aftercare And Prevention Of Food Poisoning
Essential homecare and precautions can make sure that food poisoning can be treated at home. Hence, one must ensure to replace the lost fluids and electrolytes. Stay hydrated, keeping having fluids and ORS to prevent dehydration. These fluids are not just essential to reduce dehydration but also to replace the lost nutrients in the body. Hence, if you are still throwing up and have diarrhoea, make sure whatever you eat is light on the stomach and easy to digest:
Banana
Rice
Oatmeal
Broth (Chicken, as it gives the body the required energy)
Sodas
Make sure you avoid these if suffering from food poisoning:
Dairy products
Spicy and fried food
High-sugar content food
Fatty food items
Caffeine
Alcohol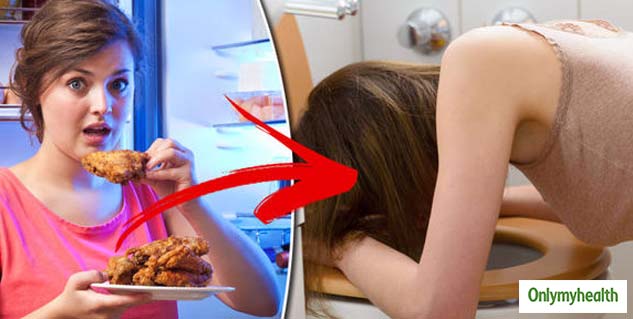 Also Read: These Ayurvedic Medicines Provide Relief from Loose Motion and Diarrhoea
Antibiotics are usually not needed in most cases of food poisoning. Antibiotics may be prescribed if the symptoms (diarrhoea and vomiting) are the particularly severe or specific bacterial cause is known. If you are pregnant, the doctor may prescribe prompt antibiotic treatment to help keep the infection from affecting the baby. Other medications that your doctor may prescribe include painkillers and fever relieving medicines and perhaps medicine to stop vomiting.
With inputs from Dr Poonam Sachdev, MD - Pediatrics, MBBS
Read more articles on Other Diseases