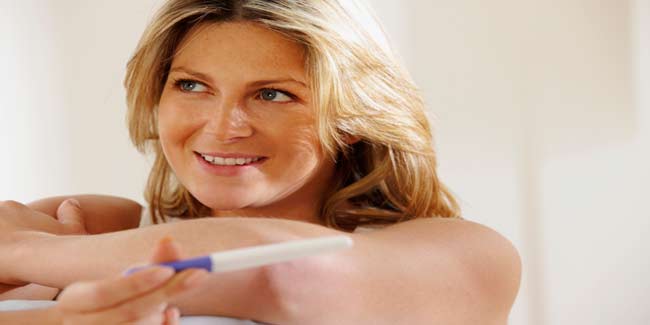 First response pregnancy test detects pregnancy hormones much before the other home pregnancy tests. Get results even five days before missed period.
First response pregnancy test is a urine pregnancy test by the brand First Response. It is one of the most sensitive pregnancy tests that can detect human chorionic gonadotropin (hCG) at its minimal level.
First Response can give accurate results even five days before the missed periods. The kits of first response pregnancy test are easily available at the local pharmacy and grocery stores. When conducted in the directed manner, results of this test are approximately 99% accurate. It is advisable to take test with the first morning urine sample as it has high concentration of hCG. However, if your schedule does not allow, then you must wait for 2 to 3 hours since you last urinate. Even though, First response test can give accurate result before four to five days of your period, it is better to conduct the test on the first day of your missed period. It is because with the increasing days of missed period, the level of hCG increases thus increasing the accuracy of test results.

Early detection of pregnancy is important so that you can start making healthy choices for yourself and your baby. First response pregnancy test is best for those who are anxious for detecting their pregnancy at an early stage.
Tips to conduct first response pregnancy test
First response pregnancy test can either be conducted by collecting urine sample or directly by urinating on the test window of the test.
Stream method
Take-off the plastic cap from the tip of the test kit, hold the kit by the plastic end so that observant end is directly into your urine stream.
Hold the strip for exactly for five seconds and then replace the cap on the observant end.
Put the test on flat surface and with the result window facing the upward direction. Wait for three minutes for getting the results.
Positive result on first response pregnancy test is shown by two lines in the result window while the negative will show only one line.
If you prefer, you can collect urine sample for conducting the test.
Collected Sample Method



Collect urine sample in a clean cup.
Remove the cap from the end of test kit and dip the absorbent end in the sample urine for ten seconds.
Replace the cap and wait for three minutes.
If you get two lines in the result window then the test is positive while the single line indicates negative test result.
Getting pregnant is good news for the willing lot, and if you want to be sure about your state of pregnancy even before your missed period then choosing the first response pregnancy test could be a good option. We hope the results are good and suits you!
Read more articles on Pregnancy Test