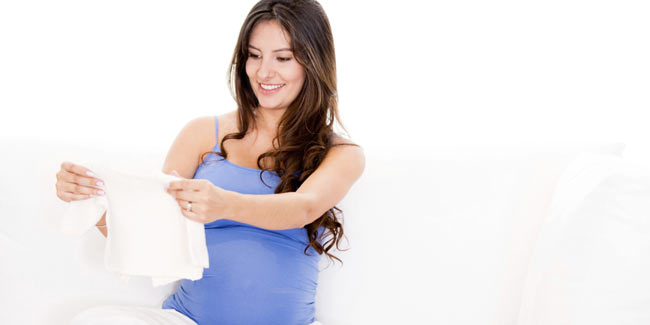 Going from the joy and expectation of a pregnancy to a miscarriage is a great shock for any woman. There are no definite ways to avoid miscarriage but health experts say that you can increase your chances of having a successful pregnancy by taking care of your health.


A miscarriage is a loss of a pregnancy which occurs before the foetus might be able to survive outside the womb, so before about 22 to 24 weeks of gestation. The other terms that are used to describe miscarriage include spontaneous abortion and early pregnancy failure.

Here are some ways to prevent or decrease the risk of a miscarriage.
Get tested



Go for regular prenatal tests and consult your doctor for tests for sexually transmitted diseases (STDs). The risk of miscarriage is increased in women with untreated STDs such as gonorrhoea, syphilis, HIV, and genital herpes.
Exercise in moderation



Regular physical activity or exercises are recommended but avoid straining yourself. The risk of miscarriage may be increased in women who do excessive physical activity (such as heavy running).Before starting any physical activity program consult your doctor or a physiotherapist. They can guide you regarding exercises that are safe for you. Walking briskly is considered to be a good physical activity for women who have not been active before pregnancy. It is advisable to start slowly, be cautious to avoid injury or fall and follow your doctor's recommendations regarding exercise.
Check your vaccination status



Certain infections during pregnancy increase the risk of miscarriage. If you suspect you may have missed some important vaccine like measles, rubella or chicken pox as a child, talk to your doctor. The doctor may recommend blood test to see whether you're immune for certain infections. It is best to get immunized and if needed tested when you are planning pregnancy.
Eat healthy



Eating healthy is important for everyone but it is more important when you are pregnant. Your diet should contain healthy foods like whole grain food products (brown rice, whole grain cereals, brown bread), plenty of vegetable and fruits, low fat milk products in your dietdaily. Avoid foods high in saturated fats, food with simple carbohydrates or sugar (prefer to eat complex carbohydrates like present in pasta, rice, grains, brown bread). Your doctor or a dietitian can advise you regarding foods you should eat and foods to be avoided. Avoid raw or undercooked meat and fish, and unpasteurized dairy products as they increase the risk of certain infections like listeria and toxoplasmosis.
Consult your doctor



Certain chronic conditions such as thyroid disease, epilepsy, and lupus increase the risk of miscarriage. However don't be upset if you have a chronic condition most women with these illnesses go on to have a normal pregnancy and healthy baby with appropriate care and treatment. Discuss with your doctor any other important history like family history of infertility, clotting disorders, recurrent miscarriages, or other diseases.
Avoid tobacco, alcohol, caffeine and drugs



It is obvious that these can harm the baby or complicate the pregnancy but many women don't realize the significance and continue with these in pregnancy. The risk of miscarriage and other complications of pregnancy increase with increase in the number of cigarettes that you smoke and alcohol consumption. Not only active smoking, passive smoking is also risky. Limiting caffeine to about 1-2 cups of coffee daily is important if you have 4 to 5 cups of coffee every day the risk of miscarriages is increased.
Watch your medications



When pregnant consult the doctor for all medications (prescription and non-prescription medications, even nutritional supplements) as many drugs can cause fetal abnormalities and miscarriage.
Get adequate rest



Get at least eight hours of sleep each night, and if needed a short nap in the afternoon. Don't exert yourself and avoid strain or heavy work.


These are some measures recommended for avoiding complications in pregnancy such as miscarriage. You can consult your doctor to more about how to prevent miscarriage.
Read more articles on Miscarriage.