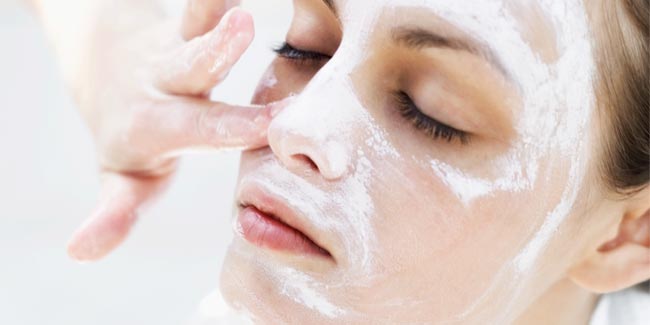 If you rely on skin to keep you young, one of the options at your disposal is facial peels. The basic purpose of facial peels is to reduce the appearance of blemishes, pimples, sun spots, black heads, wrinkles and other skin irregularities. It peels away dead skin cells and exfoliates the rest, leaving skin fresher and healthier.
The product is applied to the skin, left on for several minutes and then scrubbed away or rinsed off with water. Also referred to as chemical peels, these can either be performed by a dermatologist or self.

Types of Facial Peels
Superficial Peels: The superficial peels are the ones that merely last for 20 minutes or less, causing no or less discomfort. According to the American Society of Plastic Surgeons, the superficial peel formulas are composed of alphahydroxy acids (AHAs) such as glycolic, lactic or fruit acids. These are beneficial to get rid of acne scarred skin or skin with mild sun damage.
Medium Depth Peels: The medium-depth peels last for a relatively longer period (up to 40 minutes) than the superficial peel and may cause discomfort. This uses trichloroacetic acid (TCA) to get rid of fine wrinkles. These are done in surveillance of an expert.

Deep Peel: The deep peel treatment use phenol to remove one to two layers of facial skin over a period time. The treatment is done get rid of coarse facial wrinkles, blotchy, damaged skin, precancerous growths and freckles. It could be discomforting; so, a patient is given a sedative to tolerate the discomfort.


Skincare with Home-made Facial Peels
Combine a beaten egg with a few drops of lemon juice. Apply the solution onto your face and let it dry. Add a second layer over it and leave it to dry for at least 20 minutes before you peel it off. The facial peel helps clean skin besides tightening your pores.
Mix a tablespoon each of honey, orange juice and lemon juice. Apply the solution onto your face and let it dry for at least 30 minutes. This facial peel helps return radiance on the face.
Mix Half a cup of cucumber puree and one tablespoon of honey. Apply the combination onto your face and leave it there for a half hour. The facial peel will cleanse skin besides tightening your pores.
Combine half a cup lemon juice and 5 tablespoons of honey. Rub the mixture over the face and let it dry for at least 30 minutes. This facial peel makes skin smooth, reduce wrinkles and whiten the skin.
Read more articles on Skin Care.