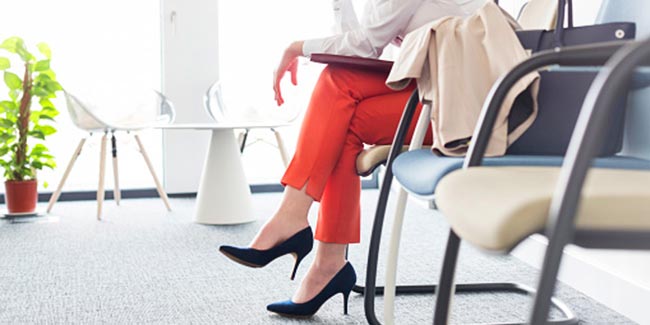 Well, interviews are the toughest part of getting a job. Indeed it is true that when it is interviews, people tend to be more careful about their dressing and attire because a major contributing factor on how your interview may pan out. Getting a job is later part, interview is the most crucial stage and that is why people always try their best to dress good.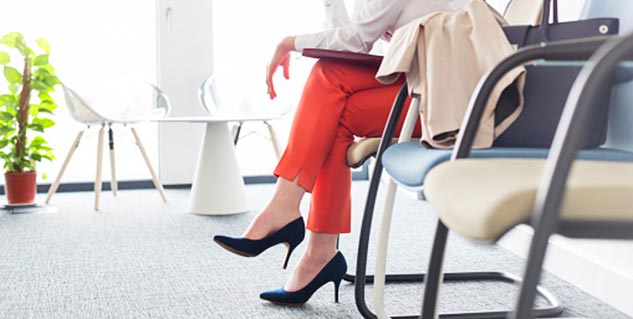 However, dressing good isn't the only requirement. For whatever post you are applying, you are always advised to dress according to the industry. To help the job seekers with job interviews, a study has been conducted and it is revealed that there are certain colors that you should not be wearing during the interview while there are colors that can help you hit the mark.

Today we tell you the colors that you are supposed to avoid while going for an interview. Have a look.
Red is slightly alarming
Although red brings about your assertive and bold personality, however, wearing red in an interview can portray you as a dominating and unruly person. In an interview for a simple desk job, red can land you in trouble in front of interviewer while if you are going for the post of a sales executive, wearing red can get you the job. So, next time you are getting ready for an interview, keep the job profile in your mind.
Blue as the last resort
As a survey was carried out, blue is declared as the safest choice. Blue portrays you as a trustworthy candidate. All the variations in blue color vary the portrayal of your personality in front of the interviewer. If you are going for an interview for a creative job profile, blue can surely help you get the job but in the same job interview, if you wear navy blue, it can make you look conservative, which is sometimes considered a not that good aspect for a person in creative field.
And never go for brown
There are times when you will be opting for a pair of beige pants of skirt for an interview. Usually the formal attire people wear comes in all shades of brown and there are no strong indications about brown color but as some researchers suggest that brown can portray you as an old-fashioned person and as someone who is not open to changes, which is not a positive characteristic for a job.
Some shades of grey
Now, grey here is a very common yet the classiest color chosen by candidates for interviews. Grey is the most preferred color for formal attire, from dark grey to light grey, you will see people donning the grey colored pants, skirts and formal jackets. Grey is an ideal color for interviews, giving your interviewer the idea that you are an analytical and rational thinker and you will be a great asset to the company with your logical approach.
Never go for orange
Orange usually depicts your fun and chilled out mood. Orange Bermudas for beaches, orange blouse for weekend stroll and orange for your other fun activities is still fun but when it comes to show off your professional personality, your orange blazer might just give your interviewer the idea that you are not serious enough for the job.
Whites should do
Whites always win and here we are talking about the color of your attire. When you choose whites for an interview, you give your interviewer a fair idea of your personality, which is sorted and very organized. If you are wearing a neat white shirt white a navy blue pants or a pencil skirt, you are on the right track to get the job.
Say yes to the power of black
Nothing can overpower black. If teamed up and color coordination with the right thing, black can cast victory spell. Black represents authority and if you are going for managerial positions, black can help you get there. Black represents power and control, which are two required qualities for candidates for managerial and higher position interviews.
Image: Getty
Read more articles in Office Health.