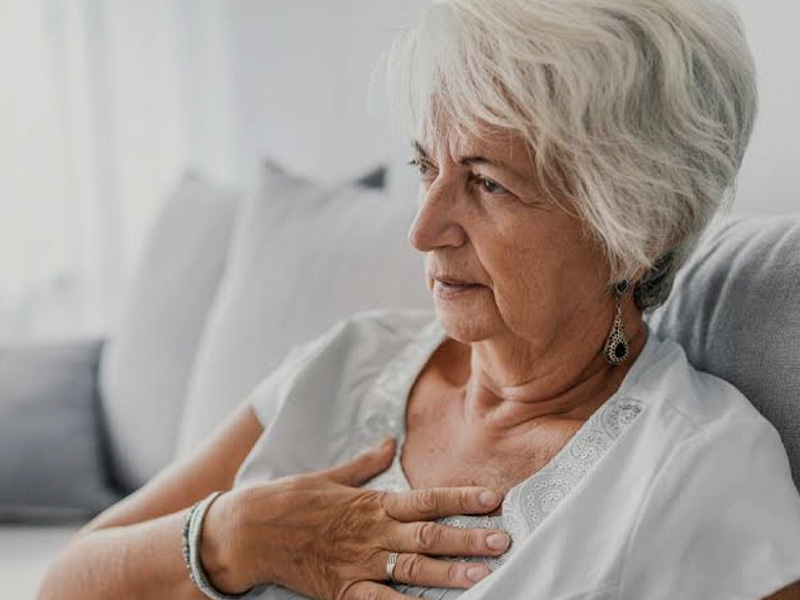 Pulmonary edema is a health condition that causes too much fluid buildup in the lungs. The fluid gets collected in the air sacs in the lungs, making it difficult to breathe. Pulmonary edema that develops suddenly is called acute pulmonary edema and is considered as a medical emergency. Pulmonary edema can also lead to fatalities in some cases. The condition improves if you get it treated on time. Treatment for pulmonary edema is different depending on the underlying cause but it is mostly treated with supplemental oxygen and medications. Onlymyhealth editorial team talked to Dr. Tinku Joseph K, Chief of interventional Pulmonology, Pulmonary medicine, Amrita Hospital, Kerala, about the symptoms, causes, diagnosis and treatment of fluid buildup in the lungs or pulmonary edema.
Pulmonary edema symptoms
Pulmonary edema signs and symptoms can occur suddenly or develop gradually with time. The symptoms of fluid buildup in lungs also depend on the type of pulmonary edema. The symptoms vary from blood in cough to bluish lips. According to Dr. Tinku, here are the symptoms of fluid buildup in lungs or pulmonary edema:
Breathing difficulty
Cough with blood
Palpitations
Cold and clammy skin
Bluish lips
Suffocation
Anxiety
Restlessness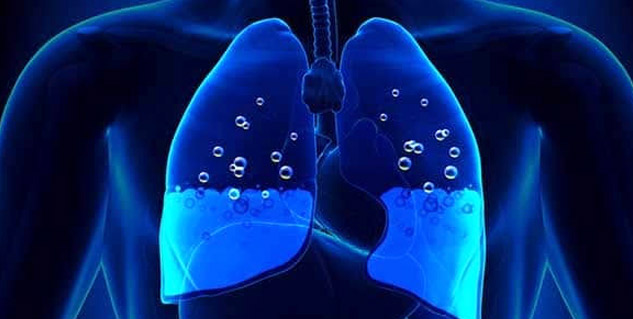 Other severe symptoms in high altitude pulmonary edema may include:
Headache
Dry cough
Inability to exercise
Chest pain
Fever
Fast heartbeat
What causes fluid buildup in lungs?
In majority of the cases, cardiovascular problems lead to pulmonary edema. However, fluid can collect in the lungs due to other reasons such as pneumonia, exposure to some toxins and medications, and trauma to the chest. The causes of pulmonary edema vary. Pulmonary edema is divided into two broad categories, depending on where the problem started. If a heart problem causes the pulmonary edema, it is called cardiogenic pulmonary edema. In most cases, the fluid buildup in the lungs is due to a heart condition only. If pulmonary edema is not caused due to a heart problem, it is called noncardiogenic pulmonary edema. Sometimes, pulmonary edema can be caused by both a heart problem and a non-heart problem. Smoke inhalation is also a triggering factor for pulmonary edema.
Pulmonary edema diagnosis and treatment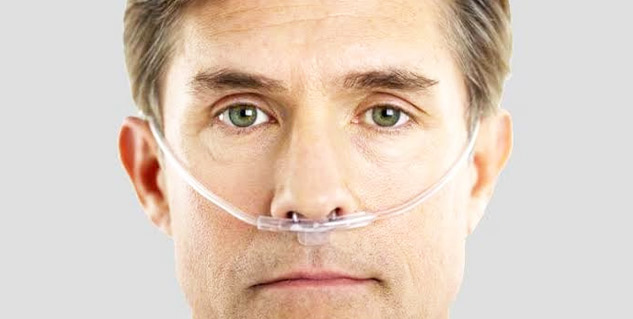 According to Dr. Tinku, difficulty in breathing requires immediate care and further treatment. The doctor makes a preliminary diagnosis of pulmonary edema depending on your signs and symptoms and the results of your physical exam, electrocardiogram and chest X-ray. Once your condition starts getting better, the healthcare expert will also ask questions about your medical history, especially if you have ever had any heart or lung disease. The important tests that are done to diagnose fluid buildup in lungs completely are chest X-ray, chest CT, pulse oximetry, ECG or EKG and other blood tests.
Also read: Diet For Lungs: Know How These 5 Foods Boost Lung Health
The preferred course of treatment for acute pulmonary edema is supplemental oxygen. The patient is given oxygen through a face mask or nasal cannula, which is a flexible plastic tube with two openings that helps in providing oxygen to each nostril. This helps in relieving some symptoms of pulmonary edema. The doctor also monitors your oxygen levels regularly. Sometimes, it is important to observe your breathing using a machine like a mechanical ventilator or one that provides positive airway pressure. On the basis of the severity of your condition and the cause behind your pulmonary edema, you may also receive a few medications for the treatment. You should also try and stop exercising, take a healthy diet and keep blood pressure under control.
So, these were the symptoms, causes, diagnosis and treatment of fluid buildup in lungs or pulmonary edema by Dr. Tinku Joseph K. If you experience any of the above listed symptoms, then it is important to consult a specialist for full diagnosis and medical treatment for the same. To prevent this condition, one should avoid smoking, eat less salt, engage in regular exercise, consume healthy diet and maintain an optimum weight as well.
Read more articles on Other diseases