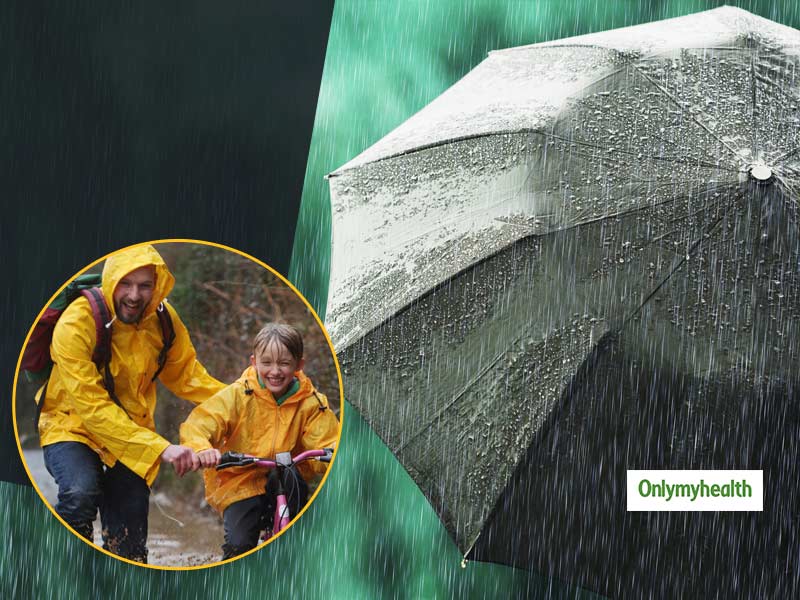 Mothers must ensure to put in their optimum efforts to nurture and sustain the immense standards and hygiene practices for their new-borns or toddlers. The advent of monsoon tends to provide the much-needed respite from the sweltering summer heat, but on the other hand, the abrupt temperature drops and increase in humidity levels bring health snags for babies like irritation, microbial allergies, fungal infection and rashes. Since babies are most vulnerable to ill-effects of the rainy season, safeguards should be taken on a severe note to avert contagion. Monsoon precautionary measures to take when indoors and outdoors.
Make your kids wear warm and breathable clothes: When rains dawn upon us, the outside atmosphere tends to undergo two significant fluctuations. The showers get down the temperature of adjacent areas and make way for trapped heat to escape. This also subsequently increases the humidity levels in the air. This odd mishmash tends to make one feel hot and cold both at the same time. Hence parents should let children wear comfortable cotton clothes that are thick, or light fabrics made moderately from wool. Along with keeping them warm, these clothes will allow their skin to breathe, too. Also, ensure that the clothes they are wearing are entirely dried and a little warm.
Breastfeeding mothers must indulge in a wholesome diet: You must consider opting for breastfeeding as often as possible because it lends your child with necessary antibodies and probiotics that are required to stay immune and protected against various ailments. A healthy diet ought to be followed by you, too, since those nutrients are what will fundamentally be fed to your baby through your milk.
Keep your and your baby's hands clean at all times: This is very important because hands are the direct doorway through which germs and bacteria tend to find their entry into your or your kid's body. Ensure hands are kept clean always by sanitizing them before you engage with your baby. Repeat the same process for your little toddler's hands too, particularly if he or she keeps roaming around the house.
Opt for a portable sanitizer when you're outside with kids: Since it is not always possible to scout for clean water when you are out, you must always make sure you carry a small sanitizer bottle that can be used to clean your hands before you properly having to handle the baby.
Don't let your child play in the rains if they have contracted a cold: This may be challenging when the little one loves the showers. But it is recommended to keep him or her away and try substituting it with a gentle and soothing warm water bath as an alternative.
Mosquito protection is a must: During the evenings, mosquitoes can rapidly hone into playing children and bite them. Hence as a safety measure deck your kids in full-sleeved shirts and pants and make use of safe mosquito creams to keep them at bay.
The rains will surely manage to get your tiny toddlers near the balcony windows to watch the falling droplets with glee. Safeguarding that the baby is happy and healthy during the monsoon may seem like an overwhelming task, but with your optimum efforts, little pre-monsoon protective steps and the appropriate planning can help in defending your newborns and toddler's health throughout the year.
Read More Articles in Tips for Parents