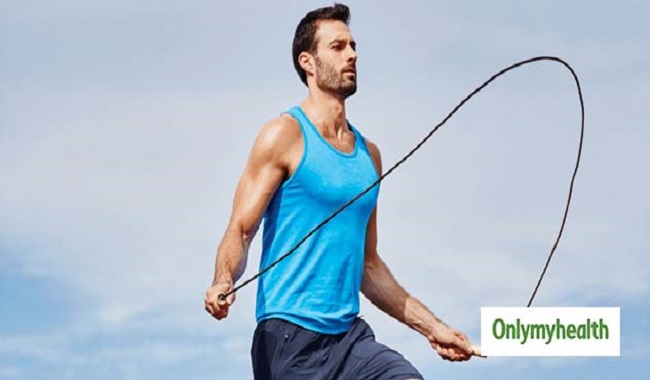 Skipping rope benefits to lose weight: During our childhood, some of us used to love skipping rope and some used to avoid it. But do you know that skipping helps to lose weight? Skipping proves to be extremely beneficial for you. Because skipping rope is a great form of cardio exercise and even athletes add it in their fitness regime to stay fit. Skipping provides numerous benefits:
trims your belly fat
increases lung capacity
enhances stamina and body-strength
It is a full-body workout and is very useful in burning calories.
A person with an average size can burn more than 10 calories per minute by skipping rope and get a good body shape through it. You must follow these guidelines to get the most benefit out of it.
Also Read: Forget the Rest, Autophagy Diet Is The New Way To Lose Weight
Learn From Actress Sonakshi Sinha
Sonakshi Sinha, who is preparing for the release of her upcoming film 'Khandaani Shafakhana', has shocked everyone with amazing transformation with skipping rope. She uploaded her video to Instagram, which has already crossed 1.5 million people views. While sharing his video of jumping rope, Sona said, "Skipping the lazy Sunday vibe today and you? How do you like my new gym jam? ''
Reduce weight by skipping rope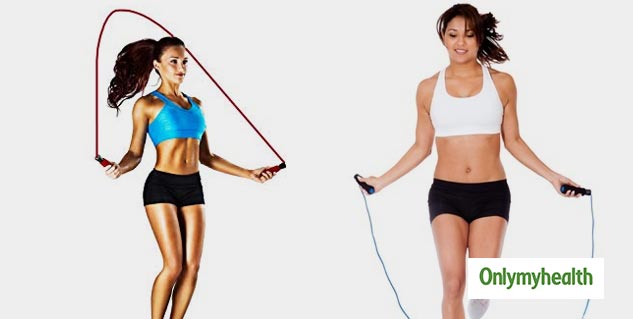 Also Read: Weight Loss Tips: Is Morning The Best Time To Workout?
First of all, the fat you burn by skipping rope depends on how much weight you have started with. If your weight is high then you will need more energy so that you can separate your body from gravity. By doing this, you will burn more calories while working out.
However, other factors like age and metabolism also play an important role in this. For example, a 70 kg woman who can reduce 3,500 calories, she can lose 500 grams per week. But if she skips rope for 20-minutes every day then she can burn extra 200 calories daily. Through this, weight can be reduced from 500 grams to one kilogram per week.
But like every other thing, this form of exercise will take some time to appear. So do not expect immediate results on this.
Secondly, your body will get into good shape by skipping the rope. But not only skipping, but you also need a healthy and balanced diet with it to remove unwanted fat from the body.
Other Benefits of Skipping Rope
Skipping a rope not only helps in weight loss, but it can give you many health benefits.
Improves heart health: Skipping rope increases your heart rate. After doing this workout every day, your heart will be strong and the certain dangers of stroke and heart disease will be decreased.
Decreases stomach fat: Rope jumping is an effective exercise to reduce belly fat without any crash diet. It also tightens your abs.
Improves balance: Continuous (skipping rope) exercise will improve your balance and coordination.
Read more articles on Weight Management