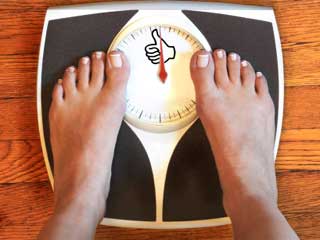 A recent study published in the journal PLOS ONE has shown that weight loss does not necessarily guarantees you happiness.
We often come across people who would be in perfect shape yet they live with a feeling that their lives would be much happier if they could shed some kilos. But, this belief has been challenged by a research published in journal PLOS ONE.
According to the research, a person's rate of depression may increase after weight loss.

A study observed 1,979 overweight and obese people in the UK. These people had lost 5% or more of their initial body weight over a span of 4 years and a significant change was seen in their physical health. However, these were at a risk of experiencing depressed mood than those who stayed within 5% of their original weight.

Also, out of these 1,979 overweight and obese participants, 278 people had lost at least 5% of their initial body weight with a mean weight loss of 6.8kg per person. Before experiencing adjustments for serious health issues and life changing events like bereavement, that can lead to both weight loss and depression, people who had lost weight were at 78% higher risk of reporting depressed mood. After putting control for these, the increased risk of depressed mood remained at 52%.

The researchers at the University College London, who were led by Sarah Jackson, said that the there are several factors that contribute to the depressed mood after weight loss. It cannot be an easy task for a person to have a strong willpower for weight loss. The frustration caused due to lack of willpower can lead to unhappiness. Or it could be because the study was correlational. Another reason that the authors give is that they got the results backwards i.e unhappiness had caused the participants to seek weight loss.

Jackson said "we do not want to discourage anyone from trying to lose weight, which has tremendous physical benefits, but people should not expect weight loss to instantly improve all aspects of life".
Image courtesy: Getty Images
News source: nymag.com
Read more Health News.