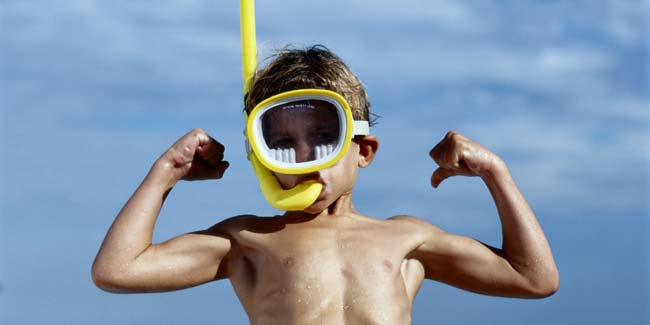 A healthy approach towards weight gain ensures child's well-being. Create a healthy meal plan that has nutrient-dense foods your child loves.
Children gain weight as they get older but some may have trouble gaining weight. If your child needs to gain weight, here's how parents can help them pack pounds.


Weight gain among children can be broadly classified into – a situation where child needs to put on weight as he is clinically underweight and for better health. Parents have to help their young ones so that they have adequate body weight. The challenge before parents is doing it without multiplication of body fat.
A well-rounded diet

Most of the times, poor weight gain strategies such as consumption of empty calories like sugary desserts are employed for weight gain. The appropriate method for the gaining weight is through wise selection of nutritious and high-calorie meals for growth of children. Parents must try various combinations of nutrition-rich meals that keep them interested at all times. In a nutshell, create a healthy meal plan includes nutrient-dense foods your child will love.
Dairy products

Dairy products such as milk, yoghurt, butter and cheese are all rich sources of nutrients, especially calcium and iron. These products prepared from full-cream milk help growing children add fat to their bodies. Alternatively, nutritious dairy products can also be consumed as toppings, spreads or in smoothies.
Whole grains

Including whole grains such as whole grain wheat, granola, crackers, brown rice, cereals, cornbread and pasta in daily diet contributes to weight gain. 6 serves of whole wheat grains is recommended for underweight kids by the food guide pyramid by the United States Department of Agriculture.
Calorie count

Healthy calories such a piece of boneless chicken breast or sweet potato should be included in diet. Unhealthy calories, also known as empty calories, such as from fried chicken or a fast-food hamburger should be excluded. White bread should be replaced by whole-grain bread that has high nutritional value, in comparison to the former. In addition to this, inclusion of nuts and dark green vegetables in dietary plan will serve your child good. If your kid is not meeting daily requirement of calories, you can make additions or make changes in the food chart to complete per day requirement.
Every parent wants to see their child grow and develop. They will have a worry and concern when their child is underweight or does not appear to be growing appropriately. If your child appears perfectly normal and healthy but not weighs as per BMI standards, he needs to gain weight for better health. To help your kid gain weight, it is your responsibility to get him/her to a healthy weight.
Read more articles on Weight Gain.