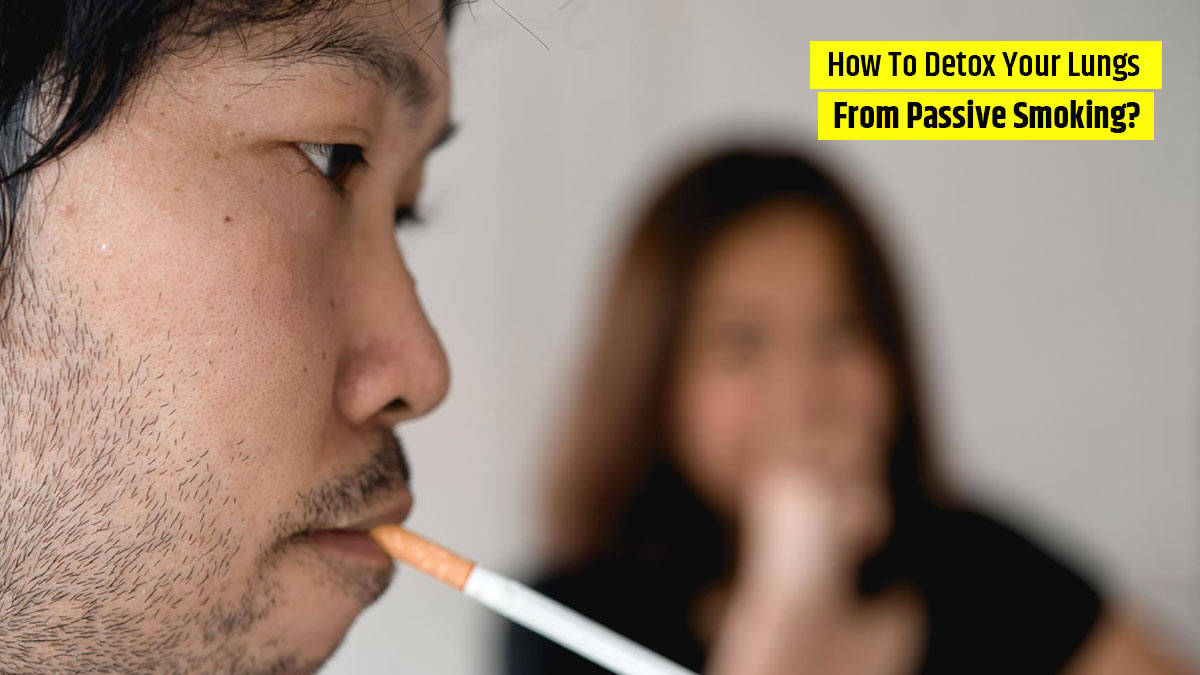 Consumption of tobacco is a major health hazard which is often not taken seriously, especially in India. A major reason for this is huge advertising and brand ambassadors that create a very positive image of Tobacoo consumption of different sorts. You will be astonished to know around 28% of Cancer cases in India occur because of consumption of tobacco. These statistics have been given by a survey conducted by ICMR in 2020. On the occasion of World No-Tobacco Day 2022, we at OnlyMyHealth will be spreading awareness about prevention of tobacco consumption. Today, let us know about some ways to detox your lungs from passive smoking.
Hazards of Smoking Tobacco
We consulted Dr. Vikas Maurya, Director and Head in Department of Pulmonology and Sleep Disorders, Fortis Hospital, Shalimar Bagh Delhi, to know about hazards of passive smoking. Smoking tobacco is a major public health hazard. It is the single most important preventable risk to human health and an important cause of premature deaths worldwide. Smoking can affect almost all parts of the body. It can cause cancers of various body parts and many chronic diseases like asthma attacks, COPD, pneumonia, heart diseases, heart attacks, infertility among women, blindness, hip fractures, peptic ulcers and many other problems. Exposure to second hand smoke or passive smoking is equally associated with these issues and affects vulnerable population as well including children and elderly.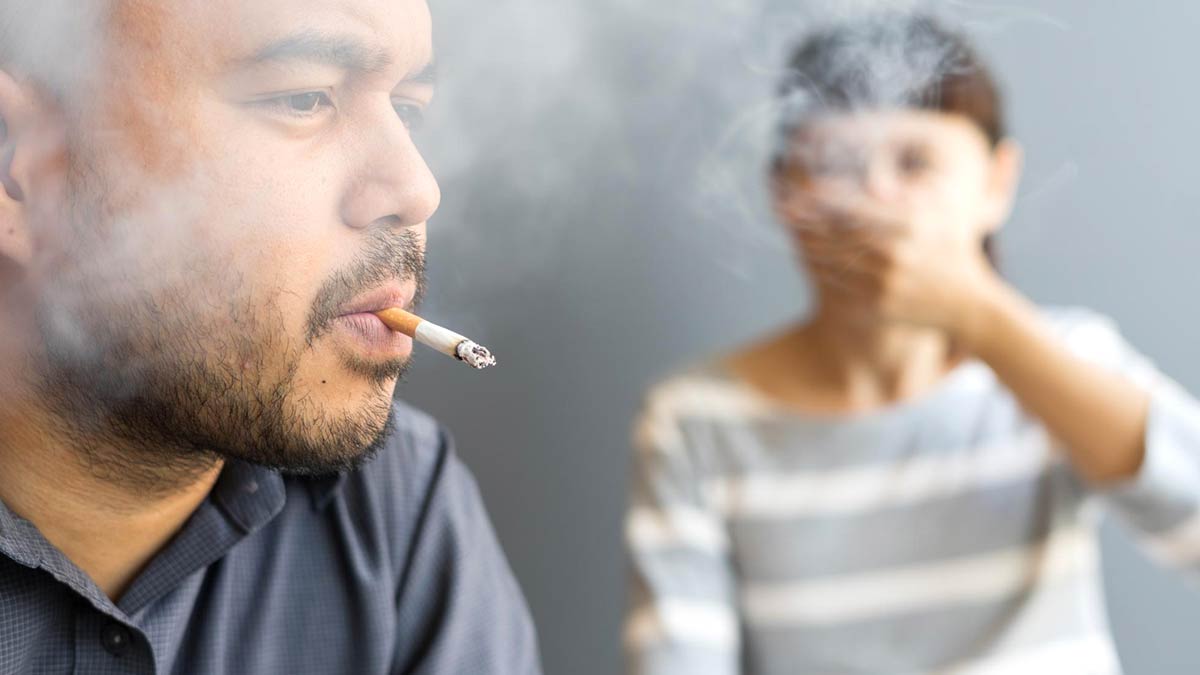 Ways to detox lungs from passive smoking
There are certain ways to detox lungs from passive smoking:
1. Stay away from person who has a habit of smoking. Ask the person to stop smoking when you are near or go away from them.
2. Healthy diet and anti-inflammatory food. Green leafy vegetables, organic food are good for health. Add onion and garlic as they are rick in antibacterial and anti-viral properties along with fresh fruits and juices. Turmeric, walnuts, beans, lentils have good anti-inflammatory properties. Ginger too is helpful in unclogging the respiratory tract and eliminates toxins from the lungs.
3. Green tea also reduces inflammation from the lungs and protects lung tissue from the harmful effects of smoke inhalation.
Also Read- World No Tobacco Day 2022: Know Teenage Smoking Causes and Health Risks
4. Maintain hydration. Water intake needs to be optimum to have good circulation which helps removing the toxins
5. Exercises including yoga are very beneficial like regular cardiorespiratory aerobics and deep breathing exercises makes the lungs stronger with full capacity
6. Stay in well ventilated areas, but pollution free. Wear N95 mask when going outside during high pollution time of the day. Keep air purifying plants at home for clean air
7. Steam inhalation adds warmth and moisture to the air, which may improve breathing and help loosen mucus inside the airways and lungs. Inhaling water vapor can provide immediate relief and help people breathe more easily.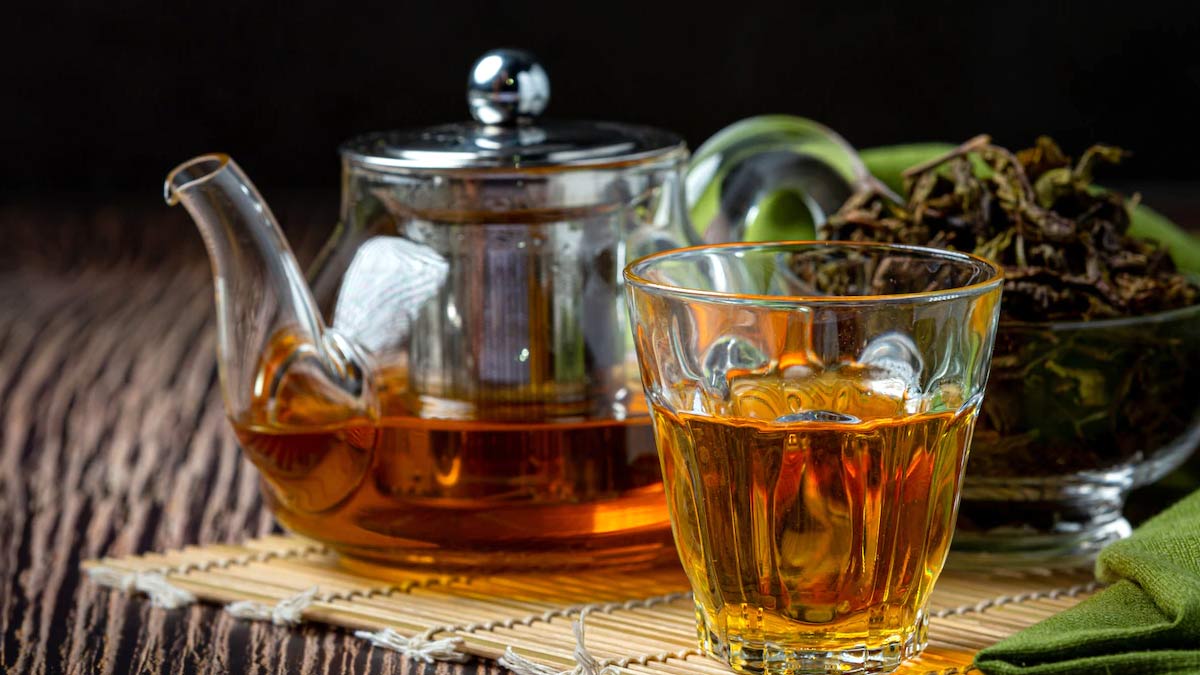 Risks for Passive Smokers
Secondhand smoke is extremely dangerous to the body. As with smokers, it can damage your body in multiple ways. Adults and children both are exposed to secondhand smoke equally. Children have increased risk of developing diseases early on, and adults could get major health problem that could put them at risk of life-threatening complications.
1. It could increase your cardiovascular risk, especially heart, veins, and arteries related conditions. Most people develop high blood pressure, heart attack and atherosclerosis at most times.
2. Lung problems such as chronic obstructive pulmonary disorder could affect you too soon. You can also be at greater risk of developing asthma.
3. Children exposed to passive smoke can frequently experience coughs, sneezing, shortness of breath and other breathing problems.
Also Read- Add These 5 Seeds To Your Diet To Boost Metabolism
4. Secondhand smoke could also cause ear infection in children
5. They can increase risk of asthma attacks, respiratory infections, pneumonia and bronchitis as well.
6. It could increase the risk of lung cancer, cancers related to brain, bladder, stomach and breast more likely.
7. Passive smoking can actually develop cataracts and damage your eyes.
8. It can lead to tooth decay, which is very common in youngsters.
9. Learning and behavior problems in children could be caused because of passive smoking at early ages.
10. Children might also be at risk of getting SIDS, which is sudden infant death syndrome.
Picture Credits- freepik.com