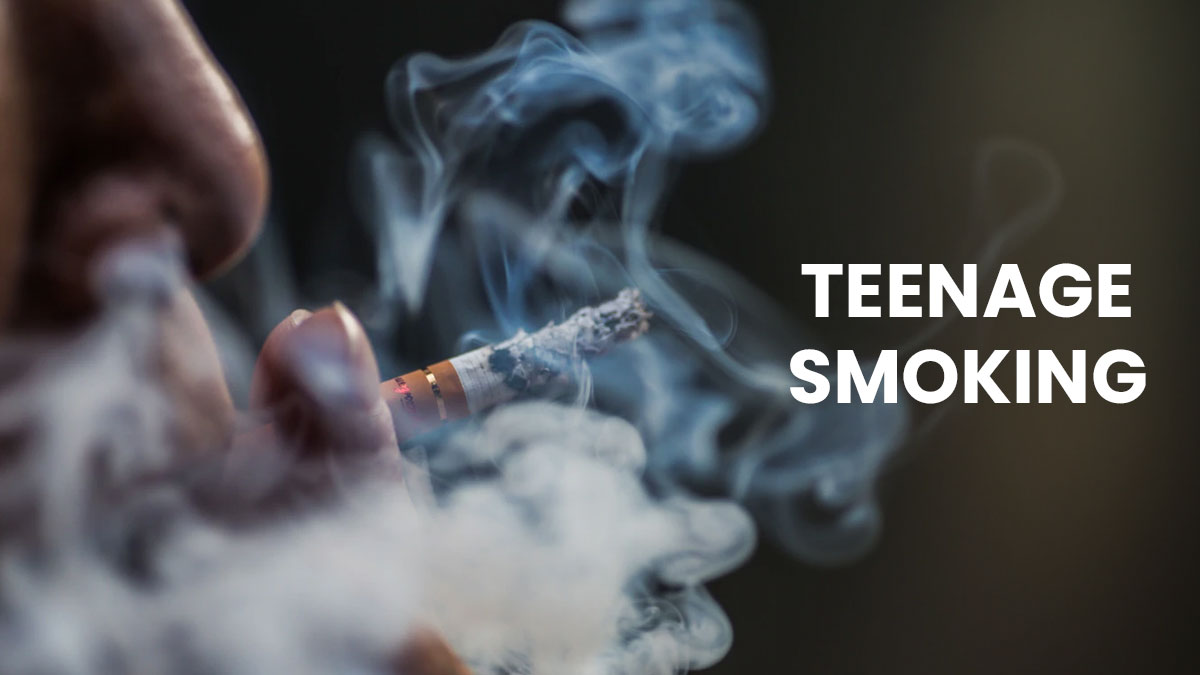 Tobacco use among young adults has increased significantly in recent years. People who begin smoking at a young age are more prone to acquire a severe nicotine addiction than those who begin later in life. Tobacco use at an early age, raises the risk of premature death all over the world. According to several research, most tobacco users begin before the age of 18 years, which can lead to several life-threatening disorders. In India, the rough percentage of adolescent smokers has been estimated to be 6% to 26%. World No Tobacco Day is celebrated on 31st May, every year to spread awareness about the harmful health effects of tobacco. On World No Tobacco Day 2022, Onlymyhealth editorial team spoke to Dr. Hitesh Gour, Consultant Pulmonologist, Manipal Hospital Patiala, to know about teenage smoking.
What factors leads to smoking at an early age?
The main factors that lead to smoking in teenagers mainly include:
1. Peer pressure
Peer pressure is one of the leading causes of early smoking. It is viewed as a form of rebellion and independence.
2. Trying new things
Most teenagers simply enjoy trying new things, but they lack the maturity to consider the long-term consequences.
3. Lifestyle changes
Furthermore, because of changes in lifestyle and increased stress levels at a young age, young people are pushed toward this fatal addiction. As a result, it is recommended that people who have the urge to smoke while stressed find a way to distract themselves and seek help. It is critical to recognize that it affects not only their lives but also the lives of those close to them.
Also read: World Tobacco Day 2020: Tips For Youth To Avoid Smoking And Nicotine Addiction
Health Risks caused by Tobacco Consumption
Tobacco in young adults can have a negative impact on the heart and brain, leading to nicotine addiction. It is quite difficult to break free from this fatal habit once a person becomes addicted. Furthermore, it causes a reduction in lung function, which raises the risk of hypertension and early cardiovascular disease. Long-term lung disorders such as chronic obstructive pulmonary disease (COPD) and bronchitis can be caused by smoking, and it can become worse over time. It causes damage to the lungs' airways and small air sacs, which can cause pneumonia, asthma, and tuberculosis. Aside from the lungs, it even increases blood pressure, pulse rate, and blood vessel rate.
Ways to overcome smoking addiction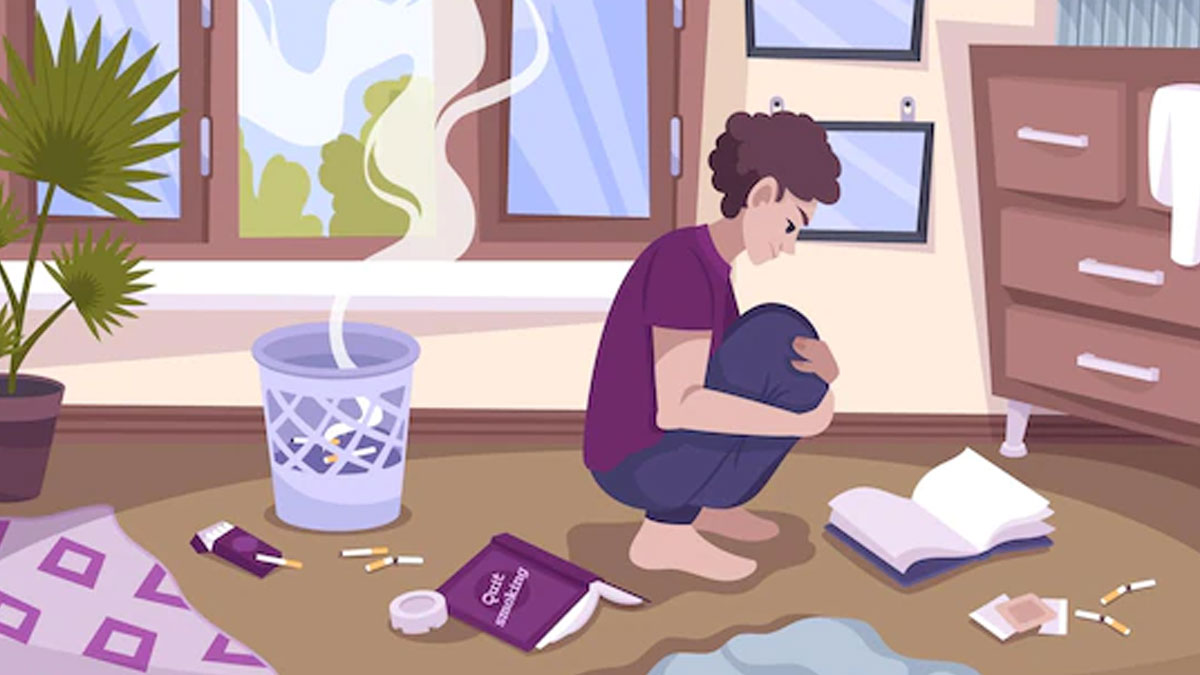 Though it is not easy to get out of the addiction of this fatal habit, with strong will power and lifestyle modifications, one can get rid of this habit. According to Dr. Hitesh, here are some helpful ways to overcome smoking addiction in teenagers:
1. Replacement therapies
Short-acting nicotine replacement therapies such as nicotine gum, lozenges, nasal sprays, or inhalers can be obtained to help with intense cravings. Doctors may prescribe additional medication to suppress the urge in the early stages, depending on the severity of the case.
Also read: Your Habit Of Heavy Smoking May Add Years To Your Face, Says Study
2. Regular exercise
As one's lifestyle affects the overall health, regular exercise should be incorporated into one's daily routine. Stress and depression play a significant role in the persistence of tobacco use. To avoid the urge to smoke, one must also manage their stress and sleep well. Alcohol should also be avoided because it makes it more difficult to stick to the no-smoking goals.
3. Keep yourself busy
To avoid the urge, keep yourself busy with other daily activities. Tobacco cravings are most likely to be strongest in areas where one previously smoked the most. As a result, it is advised to avoid these areas for an extended period. It is also necessary to be aware of any potential triggers that could lead to the resumption of this habit.