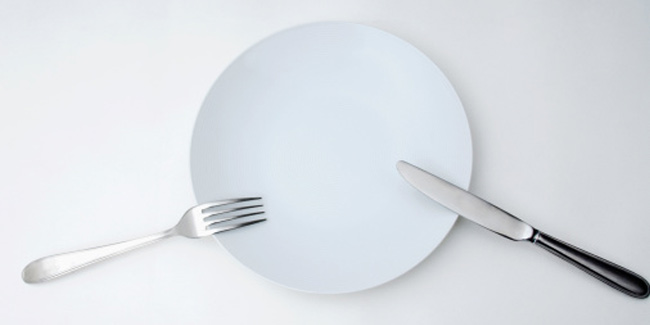 Losing track everytime you start a new diet plan is common, but save heart because here are some ways in which you can avoid the pitfalls when you start with your next plan.
Every time that we plan to start a-fresh something as close to our heart as trying a new diet to look and feel better, there is a trepidation of losing way. For some, the anxiety hovering around the results of the new diet may be so strong that they would quit prematurely, while for others, losing track is just a part of the sub-conscious. But, the good news is that you can keep your mind very much on the track if you take our suggestions seriously. So, get started.
Drink Lots of Water
This is almost an adage that is randomly thrown out by even the most illiterate of fitness geeks. But, it works so well as to come out as the truth that you had been looking for. Just grab a glass of water before you eat a packet of chips along with your evening tea and you have cut half of the calorie intake. If plain water does not do much to your taste that junk food does, brew a cup of fruit-infused herbal tea or drink flavoured water.
Choose Night-time Snacks Wisely
If you average out the most mindless eating hour of the day, you will realise that it was post dinner. This is because it is after dinner that most of us finally get to sit and relax. You could either have the refrigerator locked and the key kept in a place difficult to get to or stock on low-calorie snacks.
Let your Favourite Foods Top your List of Foods-to-eat
Knowing that you cannot eat your favourite foods will only make you cringe every time you have to go according to your diet plan. Instead of completely cutting on your favourite, high-calorie foods, shop smartly. Buy a smaller packet of potato chips instead of the bigger one; buy one slice of pineapple pastry instead of more. They key is moderate consumption of your favourite foods.
Eat Protein at Every Meal
Before you know it, protein will be your favourite fill-me-up food. Besides, it is many times more satiating when compared with fats or carbohydrates and also works in making you feel fuller for longer. If your goal is to preserve muscle mass and encourage fat burning; try heavy protein foods like soy, yoghurt, nuts, beans, etc.
Add Spices to your Meals
Adding a flavour boost in your diet can help you to feel full for longer. Foods that are full of flavour stimulate the taste buds and because they keep you feeling satisfied, you will not have to eat much.

Remember, when you start a diet, you must stick to moderate levels of food consumption irrespective of what you choose to eat. Dieting does not mean that you have to completely proscribe all sorts of unhealthy food. Just be a smart eater.
Read more articles on Diet Plans.