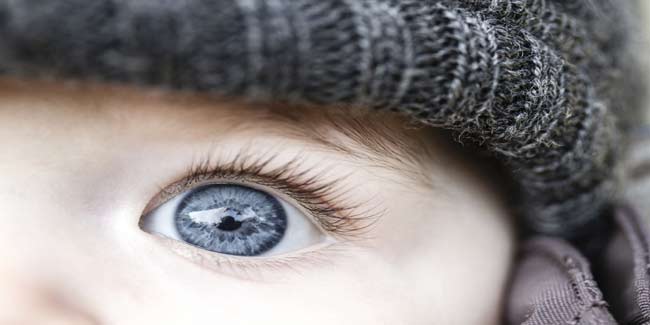 At least 1 in 20 preschoolers gets affected by vision problems. Make sure that you are informed about the different eye problems that could be potentially developing in your child and also about the different ways of caring for eyes naturally such as by taking vitamins.
Undetected eye problems can lead to lots of serious issues later in life. in fact, they may after a certain point in time be untreatable until the next level of medical technology is launched or for the rest of one's life.
Eye Problems in Children
Eye problems that commonly affect children must not be taken lightly by parents. It is sheer ignorance by parents that triggers vision problems in children to develop as early as they are a teen. Some common eye problems that affect children include retinopathy, colour blindness, crosses eye, lazy eye syndrome, astigmatism and hyperopia. It is important to keep observing your child for signs of an eye problem such as a lack of eye muscle; trouble focusing, etc. Consult your child's pediatrician or better still, an ophthalmologist if you think your child could be suffering from an eye problem.

Here are some of the vitamins that you can give to your child to make sure that he/she has a 6/6 vision for as long in life as possible.
Vitamin A
Consumption of vitamin A converts the light into nerve signal and transmits them to the retina. So, taking enough amount of vitamin A improves eye health in a child. Vitamin A deficiency is the most common reason why children have childhood blindness and eye diseases. This deficiency in vitamin A triggers a lot of changes to start in different parts of the eye. One of the first signs of vitamin A deficiency is the difficulty to see in the dark. Foods that are rich in vitamin A include milk fortified with vitamin A, carrots, dark green vegetables like broccoli and spinach and liver.
Vitamin C and E
Vitamins C and E are said to be very good for the eye. They help one to prevent cataracts as well as other age-related macular degeneration. These eye conditions do not affect the children, but a child's lifelong vision could benefit if he/she is given adequate amounts of vitamins in his/her diet. Vitamin C also reduces pressure on the eyes, making them feel relaxed even in stressful conditions. Food sources of vitamin C include sweet red pepper, broccoli, kiwi, sweet red pepper, strawberries, oranges and cauliflower. Food sources of vitamin E include sunflower seeds, wheat germ oil, peanut butter and almonds.
Supplements
Even though there are natural remedies available for treatment problems related to eyes, a lot of companies in the market have come up with products that promise similar effects. This claim was, however, dropped by the Federal Trade Commission. It is therefore, important to ensure that you offer your child natural remedies for eye problems.
Read more articles on Parenting Tips.